Zsuzsa Bereschi, Horvath & Partners: "Almost half of the Romanian economy is exposed to risks due to climate change"
---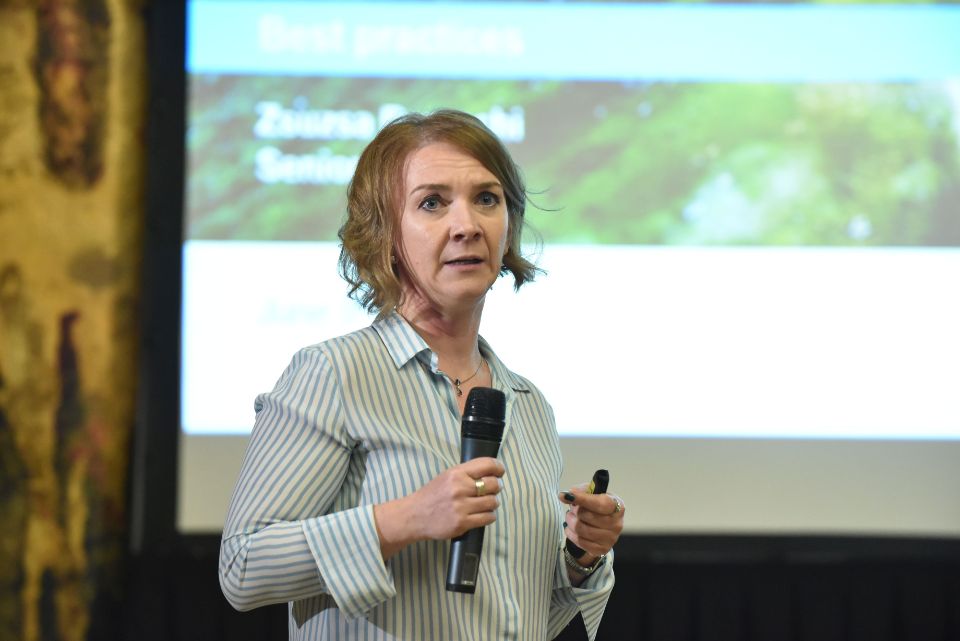 "In May, an unprecedented court ruling in Hague forced Shell to reduce its carbon emissions by 45% by 2030 compared to 2019. The decision is an absolute first and paves the way for very important sustainability initiatives. A stakeholder group has sued Shell for believing that the company is not making sufficient efforts to reduce its CO2 emissions. Sustainability reports must be made on time and must contain concrete actions and projects," Zsuzsa Bereschi, Senior Manager, Horvath & Partners said during Sustainability in Business Forum organized by The Diplomat-Bucharest.
"In the Romanian economy, companies that are at risk due to activities and climate change represent 40% of companies that produce added value. Almost half of the Romanian economy is exposed to risks due to climate change.
Everything we produce and consume has a very important energy component. All investments in renewable energy are very important.
The market demands competitive products in terms of price, but energy is expensive. Consumers demand sustainable green products. There are also internal pressures related to the way we treat our employees, how we respect their work standards, etc.
There are also pressures related to organizational culture, and all this is in a political context. At EU level, the Sustainable Finance Disclosure Regulation has been adopted, a regulation that will be mandatory on the financial side and that will determine what kind of activities will be suitable for investments in the future."
Click for full recording of the event
---
Trending Now