tazz by eMAG sales increased 13-fold in 2020 following investments in technology and fast delivery
---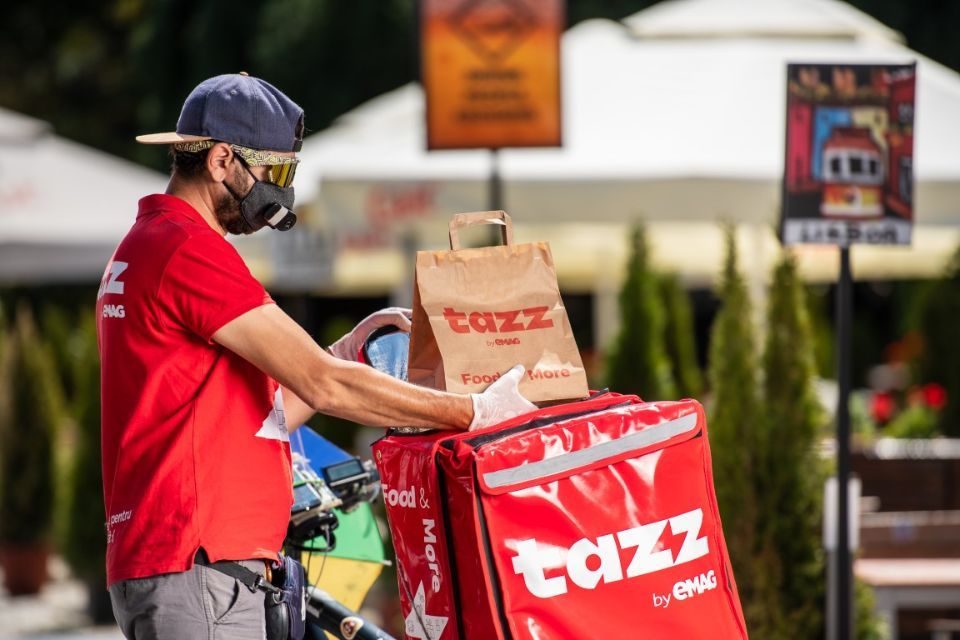 One year after the rebranding of the Eucemananc platform in tazz by eMAG, the start-up announces the results for 2020 and the plans for 2021. The tazz by eMAG platform has reached over 1.2 million mobile application installations and over 500,000 active customers each month.
Investments and projects over the past year have led to sales 13 times higher than in 2019. Food and commodities saw the largest increases: cleaning products, sporting goods, cosmetics, and other personal care products.
"We thank customers, restaurants and suppliers for the trust given to a new, local business in such a challenging year for everyone. Beyond the context of the pandemic, for us it was a year in which we went through a rebranding, we completely changed our technology, we enlarged our team six times and we launched very strong partnerships that, in the end, generated sales 13 times higher than in the previous year. For next year, the ambitions and investments are even bigger: we want to remain a basic partner for the industry and to grow together with our partners," said Alin Șerban, CEO of tazz by eMAG.
The platform, which has reached a portfolio of over 6,000 partner restaurants and stores, aims to exceed the threshold of 10,000 partners next year and generate eight times more sales in 2021.
---
Trending Now