Kurt Weber, Horvath & Partners: "Romania must urgently develop an effective National Strategy for the use of European funds"
---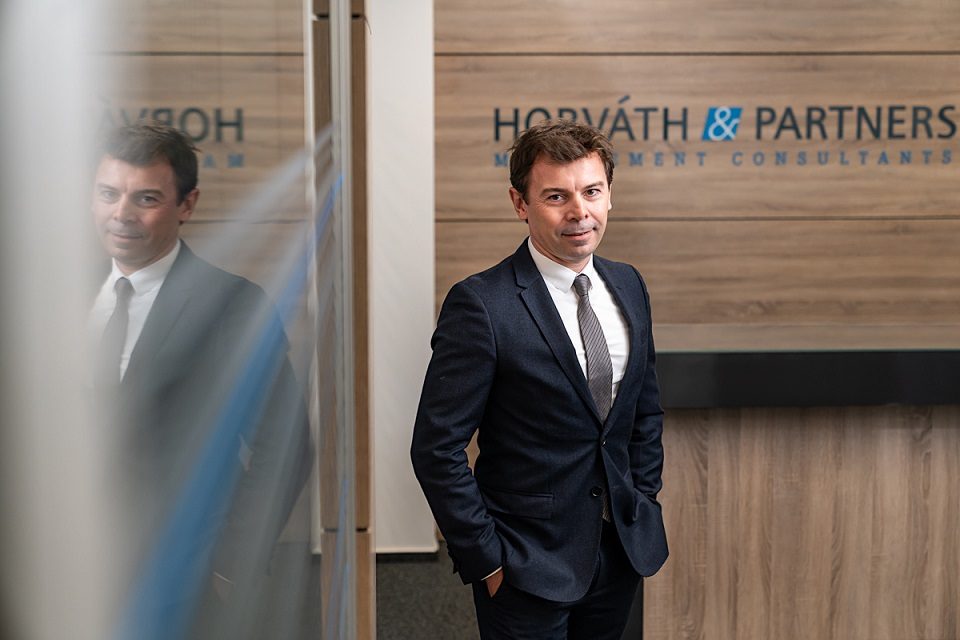 Managers in Romania estimate an economic recovery in 2022, considering European funds as the main chance in economic recovery, according to a study conducted in Romania by Horvath & Partners (HuP), a management consulting company with over 1000 experts and offices in Europe and Middle East.
Last year, Horvath & Partners launched an initiative to widely consult the business environment, including in Romania, through which it discussed with a significant number of top managers in companies in all fields of activity. Most believe that the priorities of the moment are digitalization and decarbonization, along with realigning strategies and adapting to new business models that meet current challenges.
Kurt Weber, General Manager of Horvath & Partners Romania, said: "The study was done according to a methodology used by HuP internationally. For Romania, the questionnaire was completed with the section on European funds, a topic that we considered of utmost importance in the context of the economic crisis caused by the coronavirus pandemic, but also the chance that these funds represent for economic recovery.
The study shows that most executives in Romania consider EU funds as the main chance in economic recovery, with 53% saying they are very interested in this topic.
The study also shows that most executives do not see a full economic recovery in 2021.
The hopes to return to the level of 2019 are linked to the year 2022: approximately 80% of the respondents in the international study, respectively 60% to the one made in Romania.
It should be noted that the study was carried out mostly in 2020, before what we now call the "wave 2 or 3" of the pandemic, therefore it is possible that these results will be in the rather optimistic area.
Achieving a national investment strategy aligned with the Green Deal is a priority for Romania, according to Horvath & Partners. The main targets of the Green Deal at EU level, by 2030, are to increase energy efficiency by 32.5%, increase the share of renewable energy resources by 32% and reduce greenhouse gas emissions by at least 55%.
According to the CxO Study, Green Deal is reflected in the priorities of executives: digitalization and decarbonization dominate the agenda, but not innovation.
Catalin Stancu, Associated Senior Expert at Horvath & Partners, explains: "The challenges brought by the health crisis are, according to the latest information, far from over. Estimates of international bodies (MFIs, WB) estimate that this economic crisis is the worst since World War II, much worse than the crisis of 2009. This challenge comes, however, for Romania and with an extraordinary chance, over 80 EUR 1 billion, which should be the basis for a speedy recovery, of which about EUR 30 billion is allocated through the National Recovery and Recovery Plan (PNRR) ".
Green Deal is the most ambitious plan to reconcile the economy with the planet and is, at the same time, the most pragmatic way to set the target – a carbon-neutral economy by 2050. From Romania's perspective, Green Deal is first and foremost an extraordinary chance to redefine economic competitiveness.
In recent years, Romania has recorded one of the highest electricity prices in the European Union on the wholesale market, having in 2018 the fourth highest price, after Cyprus, Greece, and Spain, according to Eurostat statistics. The same trend was maintained in 2019, the increase being about 20%, after an increase of 16% in 2018, in conditions of constant demand. Representatives of Horvath & Partners believe that if the lack of competitiveness of electricity prices is maintained in the long term, it risks affecting the competitiveness of all industries.
The zero priority in this for Romania is to achieve a National Strategy aligned with the Green Deal, says Catalin Stancu, adding: "Romania must be able to absorb approximately one billion euros per month, the equivalent of EUR 80.4 billion (from the multiannual exercise current and reconstruction and recovery funds).
In the previous budget year, Romania had at its disposal in the FESI (European Structural and Investment Funds) EUR 30.8 billion, and at the end of the previous budget year (on 31.12.2020) we had a degree of absorption of 50%, i.e., about 15 .5 billion. Even taking into account the n + 3 rule (i.e., the money for the current year can be drawn until 2023), it is very likely that we will need a performance at least 3 times better (and in a more pessimistic version it should be in the same period of time to attract 5 times more money!).
Moreover, for the over 30 billion euros in PNRR, all projects should be approved and contracts signed by 2023 and fully used by 2026.
Romania must declare zero priority for the full absorption of the European funds available, as well as their use in areas that create long-term competitiveness.
Kurt Weber, General Manager of Horvath & Partners Romania: "Among the priorities are digitalization and renewable energy, including adjacent emerging technologies, mainly hydrogen, which should lead to competitive electricity prices in a few years.
It is vital that, in the shortest possible time, Romania develops an effective National Strategy for the use of European funds and the steps that will ensure their full absorption. It is not only the task of the authorities to draw up such a program, but also companies, including private ones, the whole business environment, which is directly interested in clarifying and finding the most appropriate answers to current challenges. Horvath & Partners plans to support and involve in such an approach, both in terms of management consulting and experience of over four decades in carrying out numerous local and regional projects, including hydrogen technology. " .
Green hydrogen can accelerate the transition to a greenhouse gas-free economy.
"Romania must get involved in technologies that produce and use hydrogen obtained without emissions or by capturing them, in order to have a position in the race of technologies of the future, based on clean energy. We are in a position where we could have the competitive advantage of being one of the few countries with significant natural gas reserves. This, in combination with carbon capture technologies, could be one of the most competitive technologies for the production of blue hydrogen, hydrogen without greenhouse gas emissions," considers Catalin Stancu.
He says: "Hydrogen seems to be the" star "of this decade and although it is not a new technology, the combination of hydrogen and renewable energy (RES) and the versatility of this chemical element seem to ensure a kind of" universal panacea "in the transition. towards a zero-emission economy: from solving the big problem of intermittent production of electricity from renewable sources (RES), to use in the chemical or steel industry, to synthetic fuels, fuel cells, heating, or electricity production.
It is no coincidence that hydrogen is now considered "the missing link", more than 40 types of applications in various industrial fields are inventoried.
Romania should at least enter into the logic of pilot projects on an industrial scale, especially since this type of technology will probably be financed from several types of European funds."
The EU estimates in the Hydrogen Strategy launched in July 2020 an explosive development of production capacities, mainly green hydrogen, from around 6000 MW to 80,000 MW in 2030, of which 50% within the EU. Germany is proposing a plan funded by EUR 9 billion, France by 2 billion, in the Nordic countries are developing industrial-scale projects in various hydrogen production technologies.
"There are companies, including Horvath & Partners, that can offer the experience already gained and specific knowledge to support the development of a National Hydrogen Strategy, to support the projects of large companies or access with these projects to EU funding for technological development . Whether we are in the forefront or not, we must keep in mind that most EU members already have advanced strategies and intend to allocate billions of euros to support them. It is certainly time for Romania to make substantial efforts to reach the EU's technological elite, by adopting a Strategy and a Green Hydrogen Plan, which will allow local companies to compete with equal opportunities in this technological race, in which queue we cannot afford to stay.
This topic is among the first on the agenda of Horvath & Partners in 2021 and we want to have with us as many specialized consulting companies with proven experience and that can really support the development of complex strategies, but also projects that can be financed from EU funds ", concluded Kurt Weber.
---
Trending Now