Vodafone says its Romanian network is now 100 percent green, being fully powered by renewable energy
---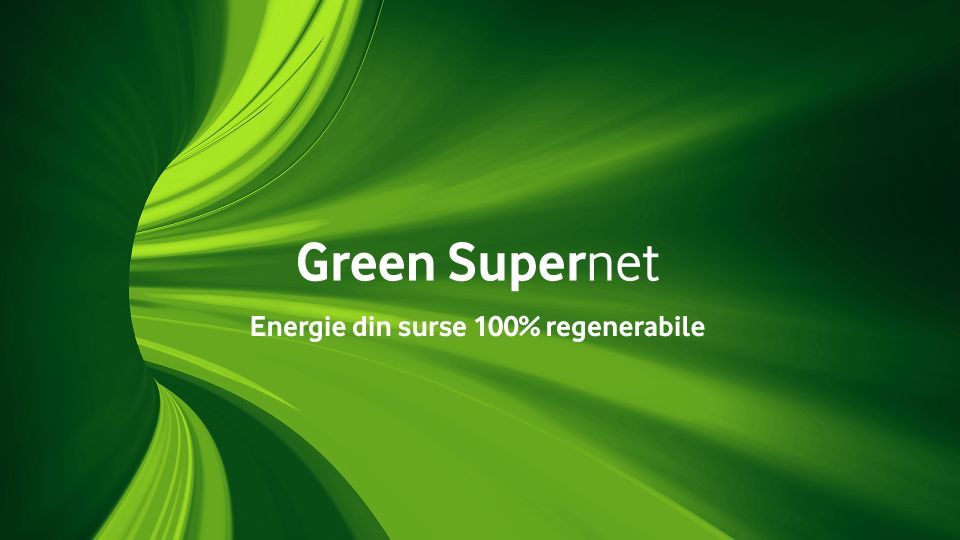 The Vodafone Romania network is 100% green, being fully supplied with electricity from renewable sources. As of April 1, 2020, following the renegotiation of contracts with electricity suppliers, the company has ensured that all electricity needed for its operations, including electricity consumed in leased space, comes from renewable sources.
Catalin Buliga, CTO of Vodafone Romania, said: "Caring for the Planet is a mainstay of Vodafone's strategy. In this sense, we have assumed a series of ambitious goals and we have already managed, in a relatively short time, to make major progress. We use 100% green energy for Vodafone's operations in Romania, we have considerably reduced our energy consumption in the main data centers, we have introduced electronic SIMs to reduce plastic consumption and much more. In a world where technology plays such an important role and the volume of digital communications increases every year, generating an increasing carbon footprint, it is important to come up with concrete actions to reduce the impact on the environment. The fact that our operations in Romania now use only green energy is a source of pride for us and, I hope, for our customers as well."
In addition, in 2019 Vodafone Romania started the action of installing photovoltaic panels on its locations and is currently exploring the use of wind installations to generate green energy through its own investments, in addition to purchasing energy exclusively from renewable sources.
---
Trending Now