CEZ installs and donates 15 kW photovoltaic panel systems to nine high schools
---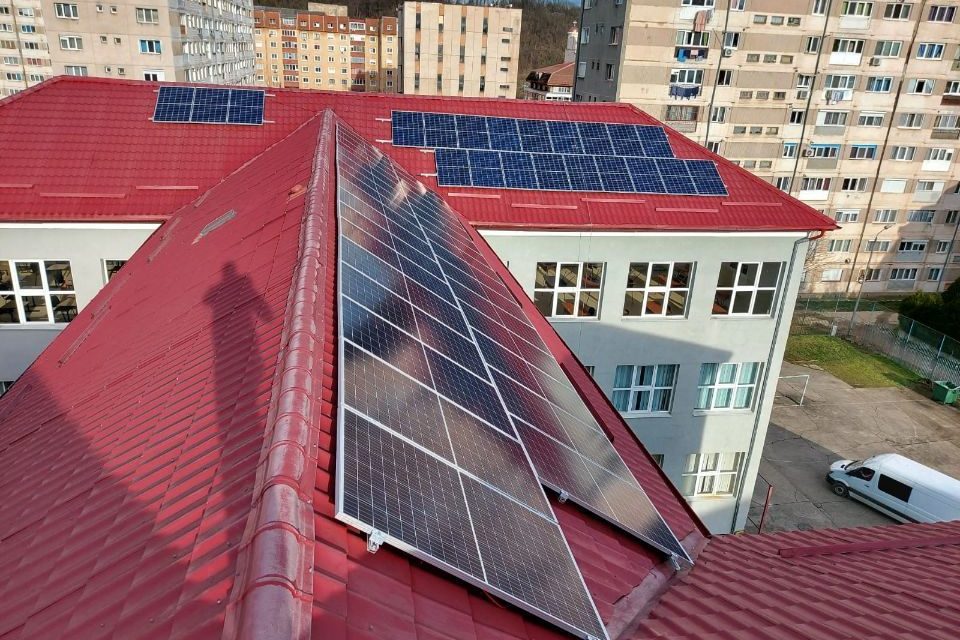 Almost 3,000 current students and teachers, but also future generations from high schools in the counties of Argeș, Dolj, Gorj, Mehedinți, Olt, Vâlcea, Teleorman, Caraș-Severin and Constanța will benefit from green energy in March thanks to the initiative of the CEZ Group in Romania to install and donate a photovoltaic panel plant with a power of 15 kW each.
The initiative is an investment with a long-term impact, worth 15,000 euros / each high school, funds provided by the CEZ Group in Romania, the company said in a statement.
"One of the main directions we have focused on in recent years has been education. In these moments, when uncertainty prevails, we remain visionaries and we think about acting carefully for the future, wherever this future will find us. Thus, we wanted each partner high school in the Electrician Apprentice program, implemented in the 7 counties where the Oltenia Distribution operator prepares #GenerațiaViitorului, but also 2 other high schools in Constanța and Caraş-Severin, where CEZ Group in Romania produces green energy, to benefit from an action with an impact on the CEZ green generation," said Ondrej Safar, CEO of CEZ Romania.
Within the project, the Progress Foundation, a partner NGO in the project, and a CEZ specialist held interactive courses on green energy and energy efficiency for 300 students. It is important to mention that, after the completion of the works, the photovoltaic power plants will pass into direct administration and into the patrimony of the beneficiary town hall / high school.
The beneficiary high schools of this project are: Astra High School Pitesti, Craiova Technical Energy High School, Târgu Jiu Energy High School, a high school in Alexandria, Drobeta-Turnu Severin Car Transport High School, Technological High School "Ferdinand I" Râmnicu Valcea, "Alexe Marin" Technological High School Slatina, The Economic College of Banat Montan Resita, a high school in Constanța.
---
Trending Now