OMV Petrom contributes 1.5 million euros, for the second year, to the afforestation campaign "Romania plants for tomorrow"
---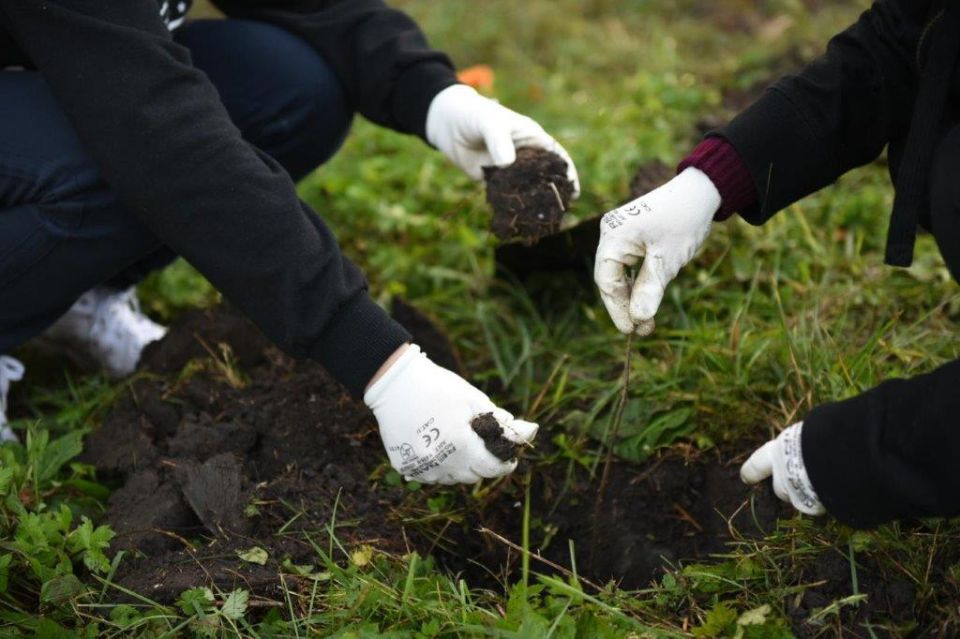 OMV Petrom, the largest energy company in Southeast Europe, continues the largest afforestation initiative, financed from private funds, in Romania. The afforestation actions are carried out with the support of six non-governmental organizations: Act for Tomorrow, More Green, We plant good deeds in Romania, Pădurea Copiilor, Viitor Plus and the Văcărești Natural Park Association. The Ministry of Environment, Waters and Forests provides support through forestry specialists and local expertise throughout the planting campaign.
Christina Verchere, CEO of OMV Petrom: "We are a responsible company and we make every effort to reduce our impact on the environment, in all aspects of our business. At the same time, we are actively involved in communities and support projects that contribute to protecting ecosystems and adapting to climate change. The "Romania plants for tomorrow" campaign continues our long tradition of this type of project. The scale of the project – this is the largest private afforestation initiative in Romania – and the number of partners involved also create the context for increased collaboration, new ideas and a stronger call for action to protect the environment in society."
Urban forests will be created in Moinești, Urziceni and Buftea. The role of these urban forests is to improve air quality, reduce noise and increase biodiversity. Another project is the Educational Forest, where students from several schools in Prahova County will make trips to Tinosu to learn about the forest ecosystem.
In the second year of "Romania plants for tomorrow", 500,000 seedlings will be planted on 107 hectares, in 28 locations in 14 counties. The afforestation actions will start in March and will be divided into two seasons – spring and autumn.
"Romania plants for tomorrow" started in 2020 and runs for a period of 3 years, with the goal of planting 1.5 million seedlings. OMV Petrom contributes 4.6 million euros. In the first year of the campaign, over 550,000 seedlings were planted on an area of ​​over 120 hectares.
---
Trending Now