Digi Group reports EBITDA of 480 million Euro, up by 7.5 percent in 2020
Posted On February 24, 2021
---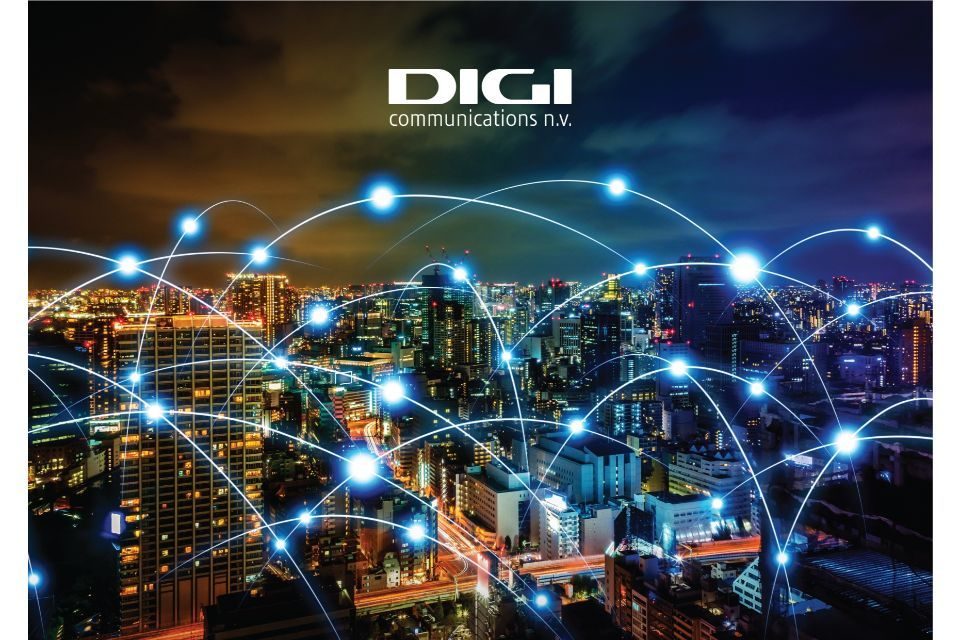 Digi Communications, leading electronic communications group with businesses in Romania, Hungary, Spain and Italy and the parent company of RCS & RDS SA (Romania), reached 1.3 billion Euro in revenues in 2020, according to the company's preliminary unaudited annual financial results.
In 2020, the company increased revenues by 8.1 percent compared to 2019 (1.2 billion Euro as at December 31, 2019). Adjusted EBITDA of 480 million Euro (including IFRS 16) registered a 7.5 percent rise compared to the previous year (446million Euro as at December 31, 2019).
The number of total services provided to customers (revenue generating units – RGU's) has progressed by 12 percent, to 18.1 million RGUs from 16.1 million RGUs as at December 31, 2019. At the group level, significant increases in RGUs were achieved, primarily organically, for the main business lines:
pay-tv services (cable-tv and direct-to-home): + 12 percent, from 5.1 million RGUs to 5.7 million RGUs;
fixed internet: + 18 percent, from 3.6 million RGUs to 4.3 million RGUs;
mobile communications services: + 13 percent, from 5.7 million RGUs to 6.4 million RGUs.
The group invested a total of 371 million Euro in 2020, for networks development mainly, in Romania, Spain and Hungary, aiming to consolidate and expand 4G and 5G network as well as further roll-out of fiber optic infrastructure.
The operations on the group's main market, Romania, continued the positive trend on the fixed communications segment. Mobile voice and data business line confirmed the progressive path, in the context of changing mobile connectivity needs.
The pay-tv business line registered a 15.5 percent increase of RGUs, to 4.7 million RGUs at the end of 2020 from 4.1 million RGUs, for the prior period. As for the fixed internet service, the RGUs progressed by 19.4 percent, to 3.3 million RGUs as at December 31, 2020 compared to 2.8 million RGUs as at December 31, 2019.
Mobile voice and data communications business line increased by 6.9 percent to 3.7 million RGUs as at December 31, 2020.
---
Trending Now