Endeavor launches office in Romania, aims to provide support for local entrepreneurs
Posted On February 8, 2021
---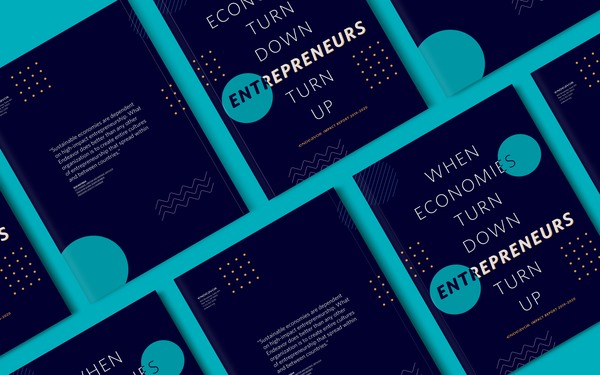 Endeavor, a global organisation that supports and accelerates high-impact entrepreneurs by connecting them with talent, capital and a worldwide peer and mentor network has launched a new office in Romania.
Leveraging partnerships with three local founders, the European Bank for Reconstruction and Development (EBRD), Dedeman, and Globalworth, and with backing from local business leaders, Endeavor Romania will support founders and companies that have passed through the initial start-up phase and can demonstrate the potential for rapid expansion and scale.
Founded in 1997, Endeavor's network spans nearly 40 countries today, across Latin America, Europe, Asia, Africa, the Middle East, and the U.S., leading the global entrepreneurial movement to drive long-term growth by selecting, mentoring and accelerating the best high-impact entrepreneurs in the world. Since its inception, Endeavor has supported over 2,000 entrepreneurs worldwide, which generate combined revenues of over USD 26 billion, have created over 4.1 million jobs in their local economies and, in 2019, raised over USD 3.6 billion in capital.
The office, which will be Endeavor's sixth in Europe, will open by the end of February, headed by Mihnea Craciun, an executive with over 20 years of experience in banking & finance, working for the EBRD and ING Bank.
Endeavor's aim in Romania is to search for, select, mentor, and dramatically accelerate the best high-impact entrepreneurs by helping them to think bigger, make better decisions by accessing talent, investors, and global markets and multiply their impact by becoming role models, mentors, and investors in their local ecosystems. The local Board of Directors includes Marius Stefan, CEO and co-founder of Autonom Group, Monica Cadogan and Calin Fusu, the co-founders of Vivre, Vargha Moayed, Chief Strategy Officer of UiPath, Tiberiu Moisa, Deputy CEO at Banca Transilvania, Voicu Oprean, CEO and founder of Arobs, Andrei Dunca, the Co-Founder and CTO of LiveRail, and Costin Taracila, Managing Partner of RTPR. Dan Lupu, Partner in Early Bird Venture Capital, will join as Senior Advisor. The board is completed by the representatives of the three founding partners, Karina Paval of Dedeman, Dimitris Raptis, CEO of Globalworth Group and Mark Davis, Regional Director at EBRD.
---
Trending Now