Damen launches five ships into water at the Mangalia shipyard
Posted On December 2, 2020
---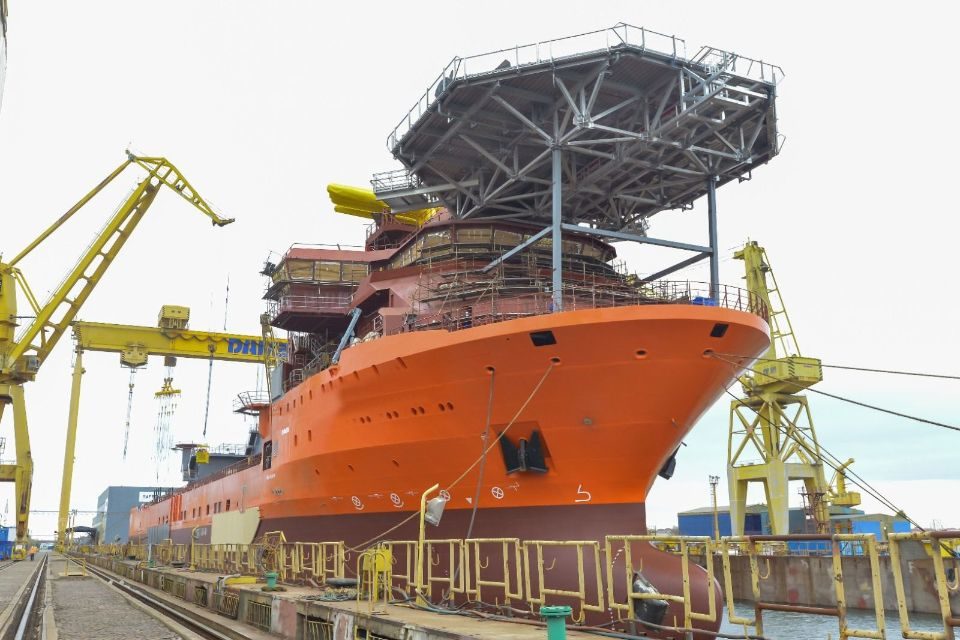 Damen has launched five ships into water at the Damen Mangalia Shipyard: the world's most modern and state-of-the-art diamond exploration and retrieval vessel, two LNG hybrid RoRo ferries and two fully equipped tanker river vessels ( Inland tankers). Work on these ships began last year and will continue next year.
Damen Mangalia Shipyard is the largest shipyard in Europe. With the takeover of the site, Damen has entered into a long-term strategic partnership with the Ministry of Economy, Energy and Business Environment. Damen Mangalia Shipyard benefits from the worldwide commercial capacity and expertise in the field of shipbuilding and repair of the Damen Group to continuously develop the portfolio of orders received by the shipyard, to attract workforce and to make all necessary investments.
"The partnership between Damen and Romania shows its first results. In the context of the current pandemic, the Damen Mangalia Shipyard thus proves that it can produce, in difficult conditions, a wide range of medium and large ships, very technologically advanced. Romania thus becomes a leader in Europe in shipbuilding," said Virgil Popescu, Minister of Economy, Energy and Business Environment.
---
Trending Now