Octav Andrei Baciu, Innovation & Partnerships Coordinator, Engie Romania: "We have delivered solutions for 5000 electric charging points in Europe"
Posted On November 18, 2020
---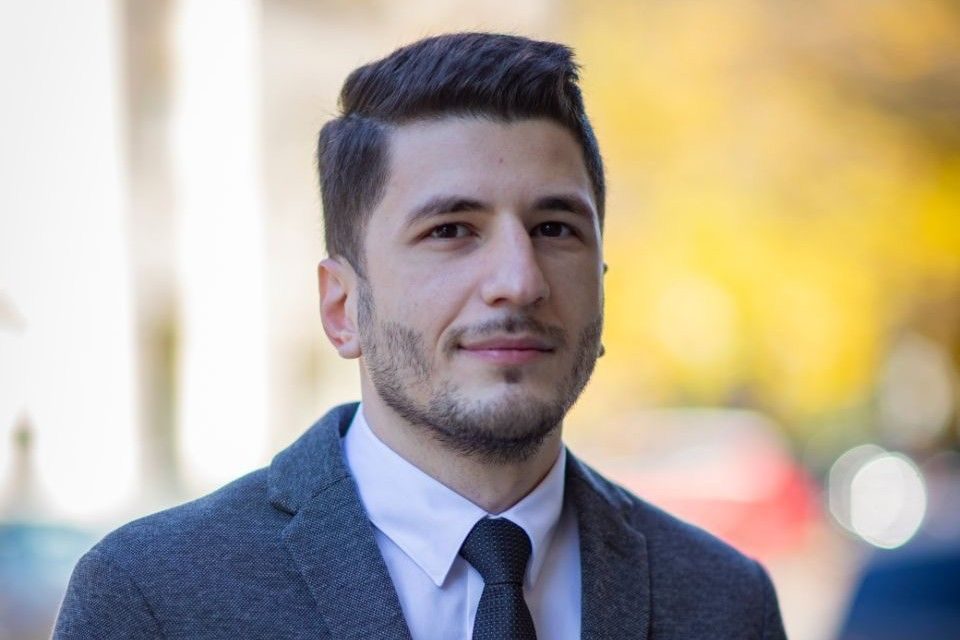 Octav Andrei Baciu, Innovation & Partnerships Coordinator, Engie Romania @ Grid Integration Of Electric Mobility Forum 2020: We have delivered solutions for 5000 electric charging points in Europe
Migrating your fleet to electric vehicles requires careful planning and implementation to ensure it delivers the desired benefits for your business and employees. ENGIE has a strong track record of providing electric vehicle charging solutions, having provided 60,000 charge points globally. By combining this expertise with our renewable electricity contracts, we offer a complete package of services to help you implement and manage a fully sustainable electric vehicle charging infrastructure.
Three years ago, Engie acquired EV-Box that has been developing and selling electric vehicle charging solutions since 2010 and has recently started extending its geographical reach into Belgium, France, Scandinavia, Germany, the UK and the USA, while still reaching over 20 countries through a strong base of partners. By this, ENGIE stands out in the energy sector with international reach as well as strong local partnerships. It has a capability to provide both the energy system and, through EVBox Group, intelligent and scalable high-power charging tailored to each customer. ENGIE's brings extensive experience of electric vehicle charging and energy systems and will design, offer, install and maintain the electric charging solution and related services.
Also, The French global energy and services group ENGIE, and its subsidiary EVBox Group announced recently it has joining forces with Scania to offer transport providers in 13 European countries a customized and complete e-mobility solution.
This year in February, Engie Romania concluded a partnership, at national level, with Mercedes-Benz Romania to promote the offer of electric charging stations, Elvi, produced by EVBox, company held by ENGIE, leader at global level in terms of production of charging stations for electric vehicles. The partnership targets all Mercedes-Benz and smart EQ electric and plug-in hybrid vehicles. The partnership marks a concrete step to meet the needs of Mercedes-Benz clients choosing to purchase electric and plug-in hybrid vehicles, facilitating the endowment with EVBox electric charging station for home use.
Another partnership was that of Fiat Chrysler Automobiles (FCA) which announced a Memorandum of Understanding with ENGIE to create an Italian e-Mobility technology company, focused on EV charging in Europe. The new joint venture is expected to develop a comprehensive offer of products and solutions, including charging points (residential, business and public) and green energy packages, "enabling customers to charge at home and at any public charging point across Europe with a simple subscription at a fixed monthly rate".
Globally ENGIE is the second largest provider of EV charging stations, having provided over 75,000 worldwide.
The statement has been uttered within the first edition of GRID INTEGRATION OF ELECTRIC MOBILITY FORUM 2020 organized recently by The Diplomat Bucharest.
Electric mobility is the power key-topic of the present demanding a fluent synergy of technology solutions providers, innovators, car producers and energy suppliers. The focus should be maintained on delivering the right technologies to enable a user-friendly integration of electric vehicles into INTELLIGENT POWER GRIDS.
The event benefited from the support of GOLD PARTNERS Engie, Eximprod Grup, PARTNERS MOOn, Polifazer, ACUE, AFEER, World Energy Council, ARPEE, Asociatia Energia Inteligenta, EFdeN, Sea One, Wave, MEDIA PARTNERS Outsourcing Today, Financial Intelligence, Economistul, Romania Durabila, Club Economic.
The development of smart grid concept in power grid has advanced the role of ELECTRIC VEHICLES to grid technology. In recent years, it has seen an increasing interest in the deployment of Vehicle-to-Grid as a service to users of Electric Vehicles. The integration of grid technology allows bidirectional energy exchange between electric vehicles and the power grid.
Consequently, the automotive industry, the power suppliers and the developers of charging stations will synchronize within safe, feasible and effective smart power grids that include and enable the use of electric vehicles and the innovative technology.
The new era of mobility is already here. Critical technology trends in autonomous driving, electrification, and vehicle communication come with extraordinary pressures beyond the here and now.
---
Trending Now