Digi Communications Group posts revenues of 950 million Euro, up by 8.7 percent in first nine months
Posted On November 16, 2020
---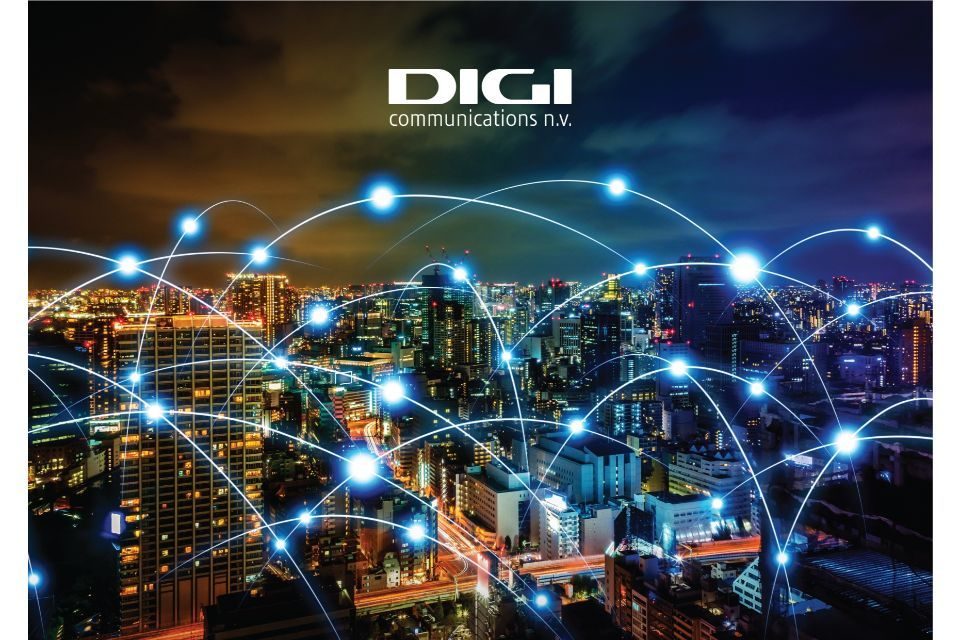 Digi Communications NV Group published its financial results for the nine months ended September 30, 2020, increasing revenues by 8.7 percent compared to the same period of the previous year (950.6 million compared Euro to 874.6 million Euro) and achieving + 12 percent RGUs growth, up to 17.7 million from 15.8 million as at September 30, 2019. Adjusted EBITDA was 353 million Euro (including IFRS 16), up by 8 percent compared to previous period.
At the end of the quarter, Digi Group reached 5.6 million pay-tv RGUs, respectively 4.1 million RGUs on broadband internet segment. Mobile communications services achieved 6.2 million RGUs.
"The first 9 months of 2020 showed the capacity of our company and teams to manage risks and difficulties in unpredictable time, focusing on major projects and goals. Given the importance of the electronic communications services during the lockdown, we developed our networks and invested in new technological solutions in order to deliver continuously improved services to the clients. We express our gratitude to all our customers for their trust and loyalty. The level of our current customer-base is a proof of Digi's excellence in providing quality services. We are glad that, in the last 12 months, we have added almost 2 million new services to our portfolio," said Serghei Bulgac, Chief Executive Officer (CEO) of Digi Communications N.V.
Romanian operations continued to be in Q3 2020 the main contributor to the Group` s revenues (62% out of total revenues), total RGU's (71% out of total RGUs) and consolidated EBITDA (76% out of total EBITDA). Fixed services segment registered an exceptional growth in Q3 2020 compared to Q3 2019 (+ 15% pay-TV RGUs and + 17 % internet RGUs).
In the mobile communications segment, Digi maintained its #1 position as portability destination. Overall, in the last nine months, Digi Mobil network ported 266,661 mobile numbers and the third quarter registered the biggest number of ported number – 100,018 – a significant increase by 29% compared to the same period of 2019 (77,436 ported mobile numbers in Q3 2019). In September 2020, 46% of the ported mobile numbers were registered by Digi.
---
Trending Now