Enel X Romania installed photovoltaic system with 1 MWp capacity at meat factory in Bucharest
Posted On November 5, 2020
---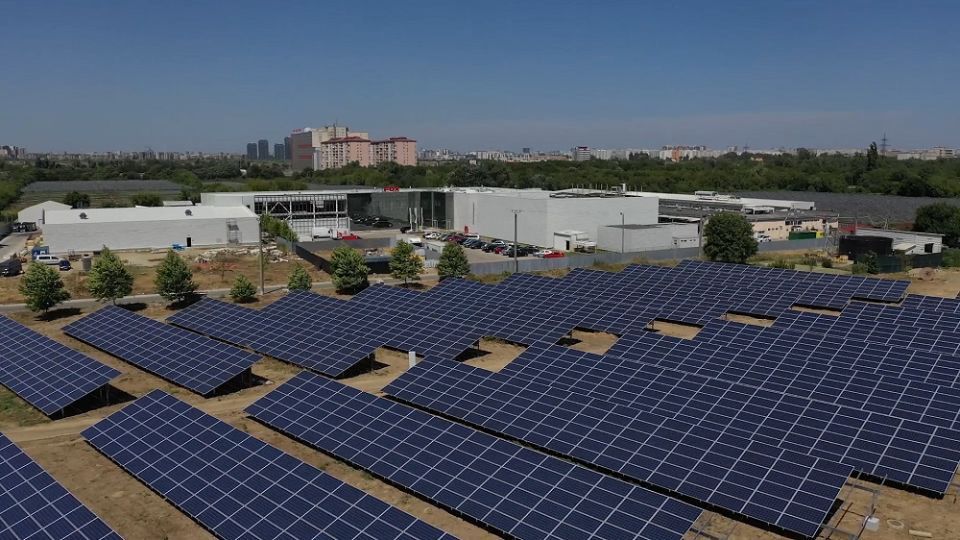 Enel X Romania, part of Enel X, the division of advanced energy services of the Enel Group, implemented a photovoltaic panel system with a total installed capacity of almost 1 MWp, for one of the largest processed meat producers, FOX Group. The project implemented by Enel X consists of two types of solutions that use solar energy as renewable energy source: a photovoltaic system with grounding and a Carport solution, in the parking area.
The photovoltaic system with 2,640 panels and an installed capacity of 858 kWp was installed on a nearby site, while another installation that includes 432 photovoltaic panels with polycrystalline type cells was mounted on a specially designed Carport type structure in the parking area, and has an installed capacity of 140.40 kWp.
"Enel X Romania's energy efficiency services portfolio offers a wide range of customized solutions for companies that intend to reduce their electricity costs. There are already many important Romanian companies, such as the Fox meat processor, which have invested in photovoltaic systems, based on our services that allow them to track energy production and consumption," said Mirel Jarnea, Head of B2B Enel X Romania.
In addition to photovoltaic panels, Fox Com Serv's system involved the installation of 32 inverters, of two types of prefabricated metal structures specially designed for photovoltaic installations located on the ground or in parking areas, of a monitoring system as well as of an electric connection equipment.
For the project developed together with the Fox group, Enel X also contracted maintenance services to guarantee the operation of the park at the designed parameters, aiming at maximizing the degree of performance and production.
---
Trending Now