FintechOS organizes FinVision, a virtual event dedicated to innovation in the financial industry on November 17-19
Posted On October 26, 2020
---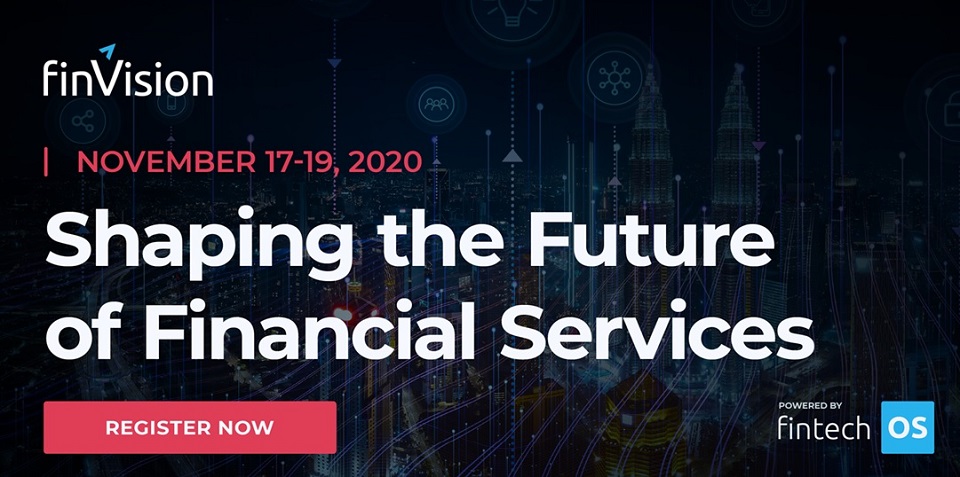 Reputable leaders and practitioners will put the spotlight on current challenges as well as the successful solutions identified in this turbulent year.
FintechOS, a global technology provider for the financial-banking field, will organize on November 17-19 a virtual event dedicated to innovation in the financial industry – FinVision. Reputable banking and insurance leaders and practitioners will put the spotlight on current challenges, as well as the successful solutions identified in migrating businesses to the digital environment in this turbulent year.
FinVision, which will attract over 1,000 participants, promises relevant content, built around current global topics, a premium audience, and quality networking opportunities. Among the companies that have already confirmed their presence at FinVision are: 11: FS, Société Générale, Microsoft, Mastercard, ClearBank, Hyperion Insurance, UNIQA Insurance Group.
"The objective of this event is to provide quality discussions between industry leaders concerned with financial services innovation," says Teodor Blidăruș, Co-Founder & CEO at FintechOS. "We could see the impact of the COVID-19 pandemic on those who are not very prepared to make the transition to digital. The financial services sector needs to be less reactive and instead develop long-term proactive strategies. Our industry needs to challenge the status quo now more than ever and offer more to its customers. To do this, we need to understand best practices and learn from our industry colleagues who are on the same journey as us. Here, FinVision can offer a very real value to those who participate in the event ".
The first day of FinVision will focus on banking and explore topics such as Open Banking, how to build the bank of the future by placing the customer at the center, how banks will serve SMEs in the future, how to redefine Generation Z financial-banking industry and more interesting fears.
The second day of the event is focused on the insurance industry. Topics such as the importance of insurance based on customer data (and not only) and the transformation of companies towards building smarter and more innovative strategies in the relationship with the end customer will be addressed.
The last day of the event will focus on the technological innovations that FintechOS and its ecosystem of partners and customers bring. Product demonstrations and carefully selected case studies will be presented in a series of virtual roundtables, case studies and technology demos. The FinVision agenda, event registration details and existing opportunities for speakers can be found on the FintechOS website here: https://finvision.fintechos.com
---
Trending Now
You may also like