VERTIK gets endorsed by government and business support for its "Woman Leader" project
Posted On October 8, 2020
---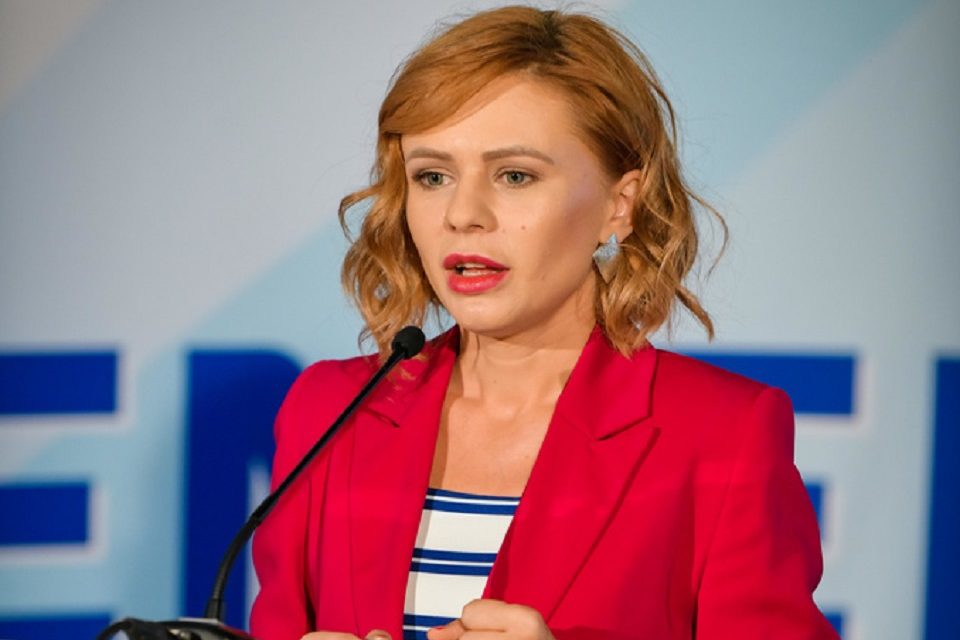 VERTIK public policy initiative group announced it received government support from major players in the economy at the launch of the "Woman Leader" project. The project aims at contributing to 1% increase in national GDP through female entrepreneurship, so dialogue with all stakeholders is essential.
Deputy Prime Minister Raluca Turcan expressed support for this project, while the Secretary of State of the Ministry of Economy, Liviu Rogojinaru, was present at the launch event and said: "It is a special thing that female entrepreneurship is taking another important step forward by Vertik. Starting with 2021, the Government is looking for sources of funding for entrepreneurs. Another example, the former StartUp Nation will have a very interesting component towards innovation and artificial intelligence, but women will get a higher score if they did or promise that in the next 3-6 months they will graduate a course or a school of business administration. "
Ana Maria Mihăescu, member of the Board of Directors of Raiffeisen Bank and MedLife: "It is a pleasure to see Daniela's projects progress. To be successful, female entrepreneurship needs equal access to information within the corporate governance in which it operates. From my experience in the World Bank Group, the best results have been achieved through professional networks. In the VERTIK project, we recommended that the participants, in addition to the competition, cooperate in order to have multiple synergies"
Mihaela Nădășan, Deputy General Manager of Banca Transilvania: "Looking at the positions that the various ladies who are on the jury of this project occupy in their organizations, it is clear that in Romania women can be appreciated, of course, if they have the opportunity to show what what can i do. This project will help more women to show how much initiative they have, how important their projects and ideas can be for the national economy, but, first of all, for the local economies. I started a project a few weeks ago in a subsidiary – Buy from a small business. Those small businesses we promote are mainly started by women"
Corneliu Bodea, President of the Romanian Energy Center: "It is recognized that female entrepreneurship is more profitable. So, women-run businesses, according to well-known international statistics, are about 2% more profitable in numbers than men-run businesses. At the same time, we must recognize that women's entrepreneurship, business run by women also face some difficulties. Among them I would list access to finance.
Christina Verchere, CEO of OMV Petrom: "I am honored to be part of this project. I think it's important to see men in this conversation, because we share this world together. A gender-balanced workforce stimulates creativity and innovation, because diversity brings different opinions into question and facilitates better decisions. "
Mitra Enayati, social entrepreneur: "We are at a point where humanity has to make some decisions. And here, in this context, women have mobilized and no movement of women against men has been felt here, as we have seen in the past. It is good here to think of a woman as a force, but not as someone who wants to look like a man. Women should take advantage of their potential, which is very altruistic, a very strong sense of sacrifice, a special sensitivity"
Adriana Goleanu, founder of Lotus Cosmetics, President of the Employers' Organization of the Cosmetic Industry: coffee, in a bookstore and ask yourself: What do I want to do? What do I want to offer? Try to do what your heart tells you. Only then will you succeed. It is not in vain that everyone recognizes and says that behind any strong man stands an even stronger woman. And why should we stand behind them? We have to stay with them! "
Sergiu Neguț, Co-founder of Fintech OS: "The fact that VERTIK aims to identify and raise 10 women leaders at the next level means for me that this is a progression. It's not just progress, it's progression, because by the time you get to a place, you're already an example to others and you can grow another 10, and another 10, and another 10, and they don't come together, they multiply. And I think if we look around a little bit and if we look at the fact that the ladies and gentlemen in this country have so much positive energy, so much calm and discernment and so much courage to do things, we just need a little help – with some examples, with funding"
Daniela Șerban, Co-founder, President of VERTIK: "I believe in the future of Romania, built with professional, honest, dedicated and patriotic people. I believe in the courage to go in the direction of our dreams. We started VERTIK out of the desire to build a long-term vision for our country. I think it's important to start with two fundamental aspects, entrepreneurship and agriculture. "
Mariana Ungureanu, Co-founder, Vice President of VERTIK: "Women can change Romania through entrepreneurship, but they need: (1) public policies to accelerate development, (2) entrepreneurship education, financial education and quality mentoring to make up for the lack of managerial experience, and (3) access to financial resources and support for entrepreneurial initiatives. "
The "Woman Leader" project will identify 10 ladies who can become the next leaders of Romania. More information is available at https://www.vertik.ro/noutati/
VERTIK pentru Viitor is a public policy initiative group, founded by Daniela Șerban, which aims to outline a long-term vision for Romania, starting from its competitive advantages and its high added value potential and their integration into international opportunities. VERTIK is the newest think tank for economy and entrepreneurship that will analyze and propose solutions for Romania to reach its potential and become a prosperous nation. The group includes an independent research and analysis team, composed of representatives of civil society and the business environment.
Daniela Șerban is also the president of ARIR (Association for Investor Relations on the Romanian Stock Exchange) and has a rich experience in the capital market, press and consulting.
---
Trending Now
You may also like