Razvan Copoiu, Signify Romania: "As light becomes a new intelligent language, we will redefine what light can do and how people could use it in new ways"
Posted On September 29, 2020
---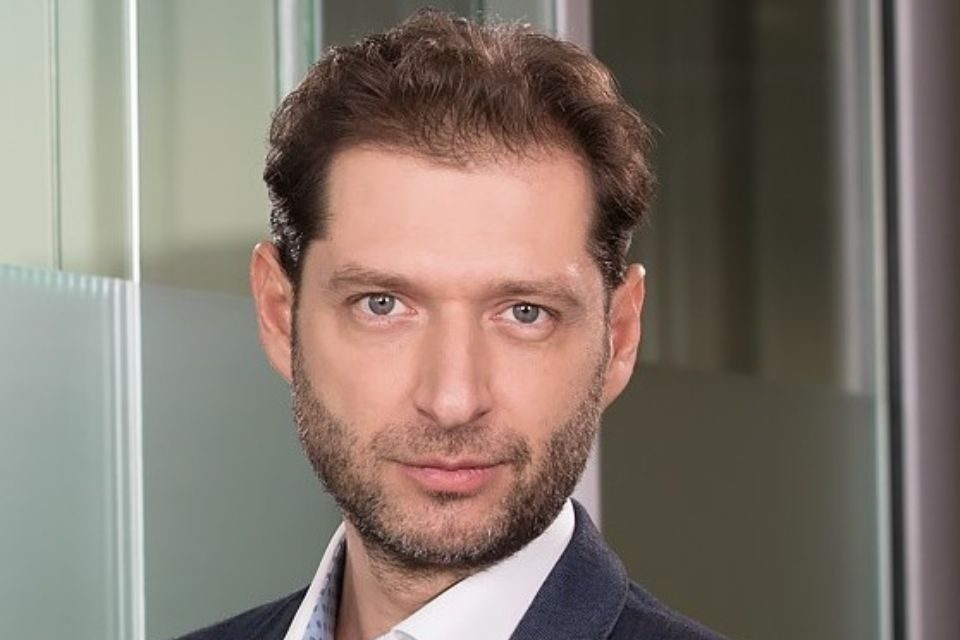 Razvan Copoiu is the new general manager of Signify Romania and nine other countries in Southeast Europe (Slovenia, Croatia, Serbia, Bulgaria, Moldova, Albania, Montenegro, Bosnia -Herzegovina and Northern Macedonia), starting August 17.
With an experience of over 20 years in the energy and industrial field, Razvan Copoiu will coordinate the commercial activity of the mentioned countries, aiming to consolidate the company's leading position in the area of ​​intelligent lighting and IoT.
Razvan Copoiu comes with a vast expertise in the management of B2B sales of electrical equipment, in the field of renewable energies and industrial automation, but also of software solutions, IoT and Cloud based.
The Diplomat-Bucharest talked to Razvan Copoiu, general manager of Signify Romania, to find out more about the company goals and its plans for the local market and the SEE region.  
What are your goals and priorities as the new General Manager Cluster South EE Signify?
As the General Manager of Signify SEE Cluster, my main focus is the continuous growing of the business, both strategically and operationally, as well as maintaining the company's position as an industry leader in the field of IoT and Industry 4.0, and of course, introducing new innovative solutions to all 10 markets in the Southeast Europe.
I am truly convinced that, as light becomes a new intelligent language, we will redefine what light can do and how people could use it in new ways, undeveloped so far.
What are the business objectives for you and your company in the second half of 2020?
In the past years, Romania has had a strong position among East and Central European countries and during 2020 we managed to find the right solutions to strengthen this position, despite the uncertain period we went through. The company's policy does not allow us to communicate financial aspects for the local market or specific forecasts, but I want to mention that for the second part of the year we predict a linear business growth. The main drivers for this are our constant focus on the transition from already known energy-efficient LED luminaires to the connected lighting systems, to smart control, IoT & Cloud-based architectures in order to transform our homes, cities and businesses in intelligent ones.
What are the challenges for Signify Romania?
One of the main challenges for Signify Romania – but also worldwide – is to generate more and more sustainability-oriented solutions. We want to build a better world. With a better light. But resource scarcity and waste have reached enormous proportions. We are committed to apply also in Romania the circular economy concept and help our customers reduce their carbon footprint, by introducing 3D printing & serviceable luminaires, replaceable components, circular services. Furthermore, as part of our packaging policy, Signify already uses 80% recycled paper for its packaging and will now start phasing out all plastics from packaging for consumer-related products with the aim to be plastic-free in 2021. By making this decision, Signify will reduce the plastic consumption by more than 2,500 tonnes per year and reduce CO2 emissions from transport by 6,000 tonnes.
What would be the most important projects in delivering connected lighting solutions?
When talking about innovative projects, the connected lighting solutions need to be top of mind. It is becoming more and more advanced in terms of the technology, energy efficiency and the functions it can perform, and its macro-expansion is certainly one of the most important innovations. An increasing number of companies choose intelligent lighting solutions as they are much more energy efficient and have a positive impact on the wellbeing and productivity of the employees and customers.
We are targeting mainly 3 directions of smart lighting projects: illuminate the outdoor with cloud-based, remote-controlled, energy-efficient lighting, then, help growing the focus on Romanian historical buildings with best-in-class architectural lighting, and also, least but not last, improve the quality of life in hospitals and schools with dedicated solutions that have proven medical benefits, helping the patients and the children to get well faster and concentrate better.
We have already developed innovative smart-city public lighting solutions in Romania, in Bucharest and Alba Iulia, which now benefit from Interact's open technology and lighting system.
Moreover, several buildings and historical areas in Romania and in the South Eastern region were highlighted thanks to Signify lighting solutions and authorities started to understand the benefits which architectural lighting can bring in terms of tourism, community development and city scaping.
Another project worth mentioning is the lighting for sport arenas and stadiums in Romania – Signify changes the rules of the traditional game by introducing sustainable, efficient lighting systems that contribute to design the atmosphere at any entertainment event. In Romania, Steaua and Rapid stadiums, but also the stadium from Arad have lighting systems provided by Signify.
Which are your expectations for the Romanian business and macroeconomic scene in 2020, anticipated challenges?
Considering the actual context caused by the pandemic, the market of illuminating solutions has also been affected, but the impact of it was related a lot to the way the crisis was managed. Each company had to identify the market needs and use its expertise to come up with solutions. Signify has invested to broaden its UV-C lighting portfolio to meet the growing demand for disinfection. This includes the introduction of 12 new product families for our professional customers to disinfect air, surfaces, and objects. We also acquired the Dutch company GLA to add even more best-in class air disinfection systems to our portfolio. Moreover, together with Boston University we have validated the effectiveness of Signify's UV-C light sources to inactivate the coronavirus, proven to be up to 99%, the best value so far.
Nonetheless, our top priority remains identifying and fulfilling our customers' needs. Last week, we have introduced a new generation of open architecture smart lighting system called WiZ, that seamlessly fits Signify's mission to let consumers feel the magic of light through accessible solutions, that are intuitive in use.
What to expect from your industry in 2021 in terms of development, how much room is for improvement and which are the aspects to be considered in this respect?
For 2021 trends show an increase in LED consumption and an accelerated demand for smart and connected lighting solutions. The influence of COVID-19 will have an impact for sure. The LED penetration in Romania is higher compared to Western Europe, but the real challenge is the compliance with lighting standards, which is particularly questionable, and we would like to offer here our full support in bringing these standards to actual Western level of quality.
For 2021 we must all be very agile and flexible, reacting to market needs. Also we need to protect the valuable people of our companies, to improve our "work from home" new setups, and to still reward the performers. Finally, I would say that we, the business leaders, need to accept that unpredictability will be high, and we need to be ready to make fast decisions. We can fail, but fail fast and then recover, and always have ready multiple scenarios and solutions.
It will be tough, but I am confident that we will get out from these special times: better and stronger.
---
Trending Now