AKTOR signs 573 million Euro railway project in Romania
Posted On September 24, 2020
---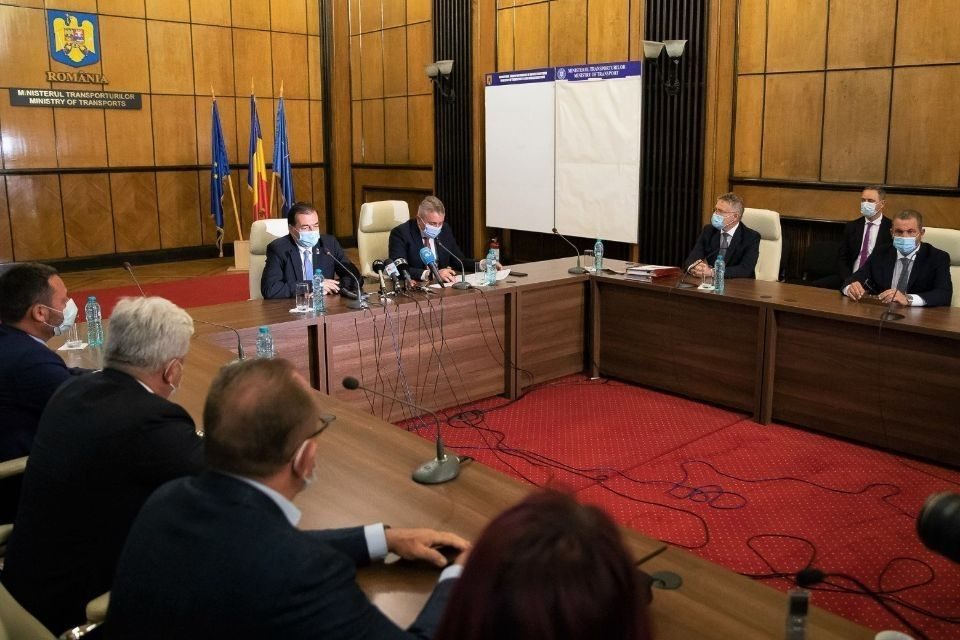 AKTOR signed a contract for a railway project of 573 million Euro (excluding VAT) in Romania, as leader (60%) of a consortium with ALSTOM (20%) and ARCADA (20%).
The contract was signed on September 22, in Bucharest, between the general manager of the Romanian National Railway Company (CFR) Ioan Pintea and the general director of AKTOR Alexandros Exarchou, in a ceremony attended by the Prime Minister of Romania, Ludovic Orban, the Minister of Transport, Infrastructure and Communications, Lucian Bode, the regional director of AKTOR, Paris Kallitsantsis and representatives of the consortium .
The project aims at rehabilitating and modernizing the "Apata – Cata" section of the "Brașov – Simeria" railway line, which is part of the European Transport Corridor Rhine – Danube.
The project envisages the execution of a wide range of railway works for the modernization of the already electrified line at the level of infrastructure and superstructure, including new construction works (railway bridges, tunnels and sewerage). In addition, it includes works for the rehabilitation of the existing line, the reconstruction of three stations, the modernization of local intersections, electrification, as well as the modernization of signaling and communications systems.
The most important part of the project is the construction of two double tunnels, with a total length of 24 km, which will be built using four tunnel boring machines (EPB-TBM), with an excavation diameter of 9.80 m.
Completion of the works within a period of 48 months, according to the contractual schedule, will allow freight and passenger trains to operate at a maximum speed of 120 km/ h and 160 km/ h, respectively, in accordance with the latest European standards, while the total length of the railway section will be reduced from 44 km, currently to 28.2 km.
---
Trending Now