VASILE CRISTEA, Head of Business Unit Distribution Systems, Siemens Romania, SMART TRANSFORMATION FORUM 2020: The future talk is about smart charging to support a permanent communication between the vehicle, the charging stations and the network operator
Posted On September 11, 2020
---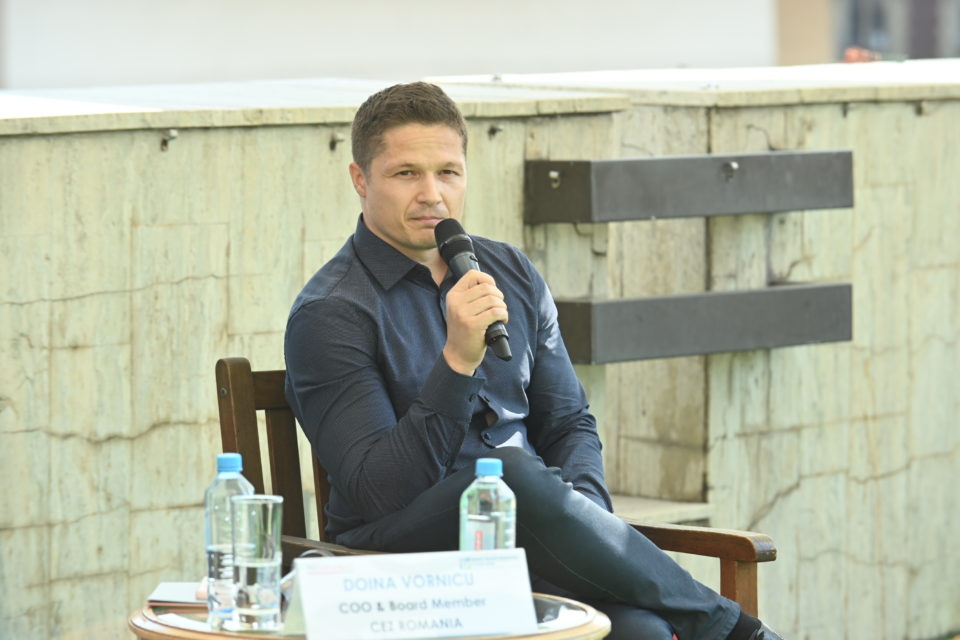 Within the context of an increasing electrical car fleet at national level, the situation of power operators will significantly complicate. Imagine a scenario with dozens of such charging stations operating at the same time, which can lead to voltage fluctuations in the electrical system. The clear variant is that, in the future, the network operator, in addition to all its processes, will have an extremely important role – a veto.
Thus, it will be able to decide when is the best time to charge, in order to avoid these fluctuations in electrical voltage.
In addition to everything that means modernizing the hardware – the equipments used in the electricity network, there is also the discussion on the balance between consumption and production, including the production obtained from renewable sources. The simplest option, with a minimal investment, is to develop various financial schemes so that consumers are encouraged to load the car and benefit from advantageous rates.
But in the future, when we assume that we will have fleets of autonomous cars, we will talk about smart charging, which implies a very solid IT infrastructure. Basically, this infrastructure will have to support a permanent communication between the vehicle, the charging stations and the network operator. The latter will tell you when it will be better for charging in terms of the balance between electricity consumption and production. This infrastructure of course involves 5G, very high speeds, latencies as low as possible, predictive maintenance, installation of sensors in electrical networks and charging stations. This information must be correlated, reach databases, with AI and algorithms, so that big data can still be for the benefit of the end consumer.
The statements have been uttered within the fifth edition of Smart Transformation Forum on 9 September 2020  
The event benefited from the support of GOLD PARTNERS Distributie Oltenia, Bosch, SDEE Muntenia Nord, Vastint, EY, Next-E, MOL, Siemens, Group Renault, SAS, Signify Romania, Transelectrica, PARTNERS Engie, Sea One, Wave, supporting authorities and associations ADR, ANCOM, ANIS, ClujIT, ACUE, FabLab Iasi and Media Partners Outsourcing Today, Financial Intelligence, Economistul, Romania Durabila, Club Economic and PIN Magazine.
---
Trending Now