FOREN 2020 online Forum- Energy transition in South East Europe: Opportunities, Challenges and Perspective to take place between 7-10 September
Posted On September 4, 2020
---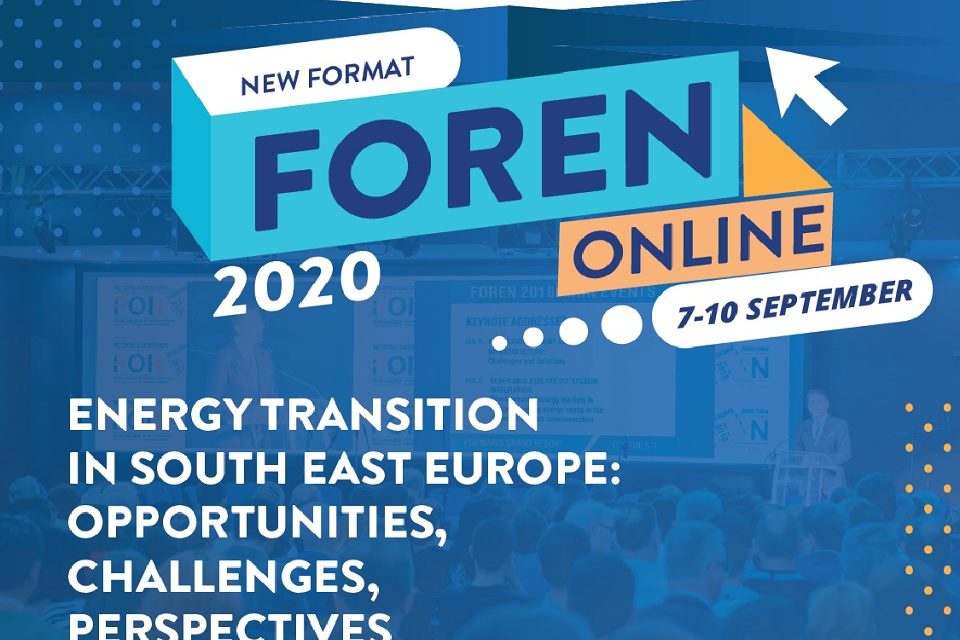 The WEC Central & Eastern Europe Energy Forum, organized every two years, is the most important regional event and exhibition hosted by the Romanian National Committee of the World Energy Council (WEC/RNC).
Since 2011, FOREN is recognized as the WEC' social regional meeting for Central and Eastern Europe. As a major event in WEC in 2020, it is aimed to support the WEC's mission to inform the energy debate and to create dialogue on energy policies for a sustainable energy future. Thanks to the participation of a large number of decision makers and of the best energy specialists in the region, FOREN is a powerful platform for dialogue, communication and networking among the countries of the CEE region, meant to address and analyse the major issues and energy trends, while providing relevant recommendations to governmental, corporate and academic decision makers, for a sustainable future in the world. FOREN also represents an ideal platform for the regional cooperation, aimed at improving energy security
FOREN 2020 PROGRAMME
The 15th Edition of the Forum – FOREN 2020, with the theme "Energy transition in South East Europe: Opportunities, Challenges and Perspective", will focus on the main challenges, developments and opportunities of the CEE power industry for a sustainable development.
The Forum attracts top oficials from ministers, governments, academia, energy leaders from national and European international companies, experts in energy and environment issues, representatives of media. The Programme of the Forum will include speeches from noteworthy policy makers and businessmen in the CEE region, talks on the latest subjects that are important to the energy field and technical papers presented within the two Discussion Sessions. A main feature of the FOREN 2020 agenda is the discussion sessions during which the most provocative concepts will be presented.
For full event agenda, please visit: http://cnr-cme.ro/wp-content/uploads/2020/08/Program_preliminar_FOREN2020_Online-v15.pdf and http://cnr-cme.ro/events/foren-2020-online/
---
Trending Now