Equality and Equity in Leadership
---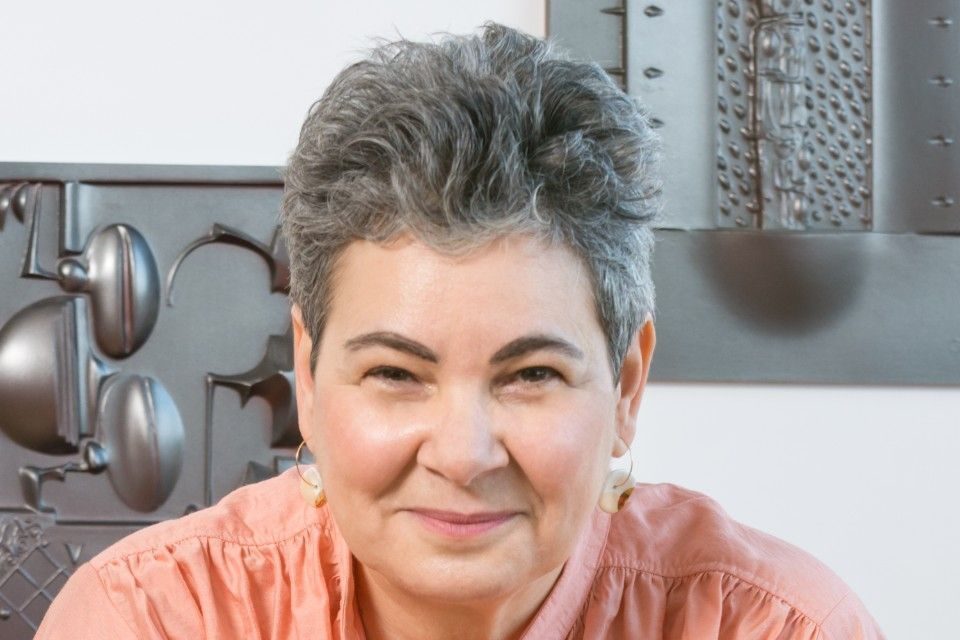 It has always been and still is a fact that the biggest convulsions in society, as well as the organizational diseases in companies or within small groups of people joined on various criteria of membership, are triggered by injustice, discrimination, lack of humanity and by the violation of the principle of freedom.
What drives me in writing this article?  The governing approach in the recent months.
Every time I see that in the name of an ideology of any entity, things escalate and unjust measures are being taken, it reminds me of the sick techniques of people in top positions who want to suppress – according to their own interests – a group, a professional and social category or an individual.
Initially, the subject captivated me – referring strictly to myself – and I thought of a plea for equity. But, rolling back the film of the biggest challenges in my career, I realized that there were times when equality used to be more important than equity and that it depended only on me and on my fair judgment as a leader facing different contexts, to alternate these two principles for the benefit of the people I led.
When and how equity and equality can be switched in business?
During my last CEO mandate at Fabryo Corporation, I took over a local entrepreneurship that operated on the principle of equality, in which, out of the 630 employees, 160 were relatives to each other or friends, and out of which over 100 "loafed about". So, beyond the fact that the organization was oversized, there was a lot of incompetence and, implicitly, the injustice was thriving.
All of these led to major frustrations among people, from conflicts between different categories of staff, to decreasing self-esteem among key people, to stress and – consequently – to overall non-performance.
The shareholders bestowed the CEO mandate to me in order to fix things, restructure the company, motivate people, restore their confidence in their own strengths, but also in business, and to transform the organization into a modern, productive and efficient business entity. Obviously, the key to success was to restore the principles of equity and equality, to heal the soul of the organization. The rest came naturally.
The fair assignment system by recognizing individual effort and performance
When I took over my first management position within P&G, we were overly instilled with the team spirit, team merit and group performance. Personally, I denied this internal philosophy, encouraging and rewarding the individual contribution / performance, because I experienced inequity on my own skin before.
It is very important to use an equitable assignment system: people who work more hours – that is, agree to work harder – or are more productive must receive more than others who have not invested as much and less efficient. That is equity. Otherwise, if we use the principle of equality, instead of equity, the result and reward of those who worked harder is shared with everyone.
So, the performance-related evaluation and payment systems function and drive remarkable results especially in terms of managing compact teams. A fair system is always the most profitable.
Staff restructuring demands using both principles
In the process of relaunching and organizational transformation, especially in times of recession, during 2008 – 2009 (Fabryo Corporation), staff restructuring was an inevitable and painful measure. I used the principle of equity in deciding the criteria for dismissal, but I used the principle of equality in deciding what is given to people as compensation.
Thus, the lazy, incompetent and underperforming people were eliminated – that was fair. But in offering layoff compensation packages, the equality in the uniformity of these packages for the same category of employees was more important, because finding a new job in recession takes time.
The right person in the right place means equity
It is not at all fair to fill the blanks in the organization by appointing or moving people to positions and departments that have nothing to do with their technical or professional skills.
Countless times I have moved people horizontally because they were not in the right place according to their professional skills and experience. For two reasons: on the one hand, they were valuable people, but only working in an area totally inappropriate for them, on the other hand, we have created new roles (for example: business development and technical support for B2B sales at Fabryo), which led to significant benefits to the company. You cannot ask anyone to perform in a segment of activity that is not related to their core competencies. At the same time, the distribution of tasks in the organization is a good reference point for measuring the true equity from within.
Pay attention to: Who and in what department does he/she work? Who works in the more "favored" departments that do not require much effort, but visible results can be easily obtained? Who helps and supports whom? Who does extra "voluntary" work outside the job description, who goes the extra-mile?
 Democratic leadership through equal rights
Unfortunately, many corporations – large capitalized companies, in countries where pluralism and democracy are a practice – exercise power within the company through an undemocratic leadership style. This starts partly from the system, but mostly comes from the leaders.
According to the democratic principles translated in equal rights, people should have access to information, resources, infrastructure, working conditions and equipment for exercising their jobs.
Equality in rights also means the freedom to think and to express oneself freely, without negative consequences, the right to rest and have a personal life, benefit from non-discrimination and respect for their individuality.
Meritocracy: Equal chances
People should be assessed according to their performance, contribution and skills, and not on the basis of perceptions or likings. Beyond the correct assessment, on the principle of equity, an important dimension is the positive consequence of these assessments: for example, equal opportunities for promotion or increased income. Both evaluation and the consequences of good results are born only from the principle of equity.
Equity through meritocracy means that the leader removes any obstacles on the way of employees promotion within the company, strictly based on their merit. The leader has the role and obligation to take all special measures to ensure the progress of people with outstanding results and, thus, to create a healthy organizational culture, based on full equity.
I am glad to see that, at many years after I had left, in three of the companies I have worked, the managers who have been promoted from within are still the leaders of those organizations.
In conclusion
The key word in leadership is: BALANCE. The leader is responsible for finding the right equilibrium of "hard" and "soft", between empathy and pragmatism, optimism and pessimism, the balance of the decision-making board through transparency and consultation, equity and equality. This balance means being fair and having a right judgment in different contexts especially when facing multiple challenges. Without these two, you cannot call yourself a Leader.
---
Trending Now