OMV Petrom becomes the first Romanian company to support the recommendations of the Task Force on Climate-related Financial Disclosures (TCFD)
---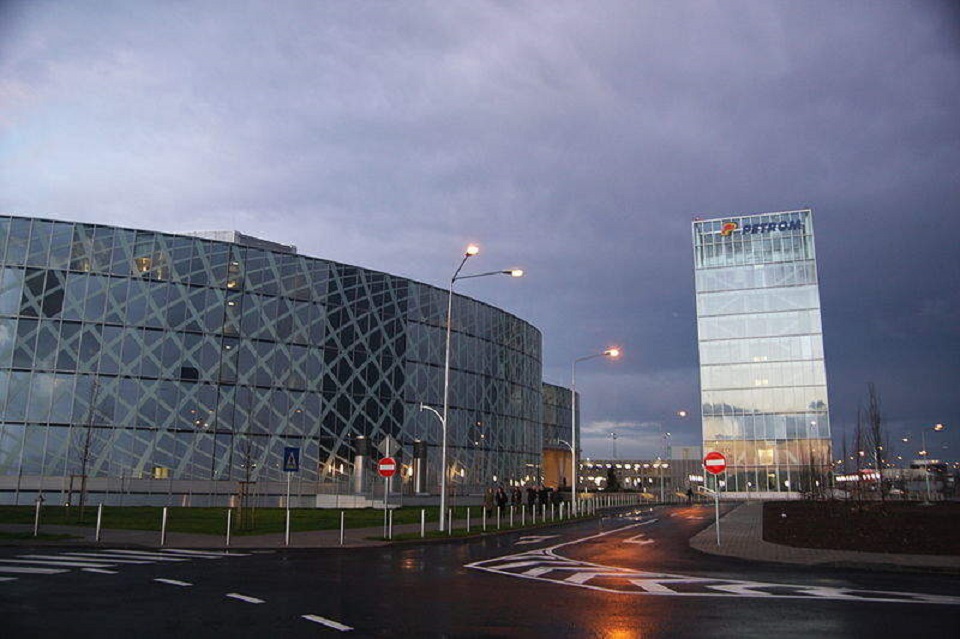 OMV Petrom, the largest energy company in Southeastern Europe, announces its support for the recommendations issued by the Task Force on Climate-related Financial Disclosures (TCFD) on climate change risks and opportunities. As the first Romanian company to become a TCFD supporter, OMV Petrom is joining a group of over 1,300 organizations worldwide that have affirmed their support for the TCFD since its voluntary recommendations were released in 2017.
Christina Verchere, CEO OMV Petrom: "OMV Petrom has long been dedicated to sustainable business practices. As an energy company, we are committed to contributing to Romania's transition to a low-carbon economy. We believe that applying TCFD guidelines of disclosure can greatly enhance transparency and allow our stakeholders to better understand the company's efforts with regards to climate change. We are hopeful that many other Romanian companies will join us in becoming TCFD supporters, thus contributing to the country's sustainable economy."
OMV Petrom's Sustainability Strategy 2025 sets out clear targets on safety, carbon efficiency, diversity, innovation, business principles and social responsibility.
OMV Petrom has published information on carbon management in its sustainability report since 2018. Through sustained investments, the company has reduced the carbon emissions of its operations by 22% in 2019 compared to 2010. Aldo, the company reported the financial results for January –  June 2020, comparing to Q2 2019 and mentioning:
Consolidated sales decreased by 32% compared to Q2/19, negatively impacted by lower commodity prices and lower sales volumes of petroleum products, only partially compensated by higher sales volumes of natural gas and electricity.
Downstream Oil represented 68% of total consolidated sales, while Downstream Gas accounted for 30% and Upstream for 2% (sales in Upstream being largely intra-group sales rather than third-party sales).
The Clean CCS Operating Result of RON 276 mn in Q2/20 was lower than RON 998 mn in Q2/19, mainly due to negative evolution in Upstream, triggered by lower crude oil and gas prices, partly compensated by higher contribution from Downstream Gas, mainly as a result of higher sales. The Clean CCS Group effective tax rate was 12% (Q2/19: 18%). Clean CCS net income attributable to stockholders was RON 317 mn (Q2/19: RON 845 mn). Special items comprised net income of RON 12 mn.
Inventory holding losses amounted to RON (145) mn in Q2/20, mainly as a result of a steep decline in crude oil prices. In Q2/19, special items comprised special charges of RON (59) mn, while inventory holding gains amounted to RON 30 mn. Reported Operating Result for Q2/20 decreased to RON 143 mn, compared to RON 969 mn in Q2/19 driven mainly by the unfavorable market environment, as the lower prices and the COVID-19 crisis had a negative impact on Group's performance.
Net financial result improved to RON 87 mn in Q2/20 from RON 29 mn in Q2/19, mainly following the recognition of an interest income from clearance of the arbitration proceedings initiated by OMV Aktiengesellschaft at the International Chamber of Commerce Paris against the Romanian Ministry of Environment. As a result, the profit before tax for Q2/20 was RON 229 mn, lower compared to RON 998 mn in Q2/19.
Income tax amounted to RON (15) mn, while the effective tax rate was 7% in Q2/20 mainly due to fiscal credits (Q2/19: 17%).
Net income attributable to stockholders of the parent was RON 214 mn (Q2/19: RON 823 mn). Cash flow from operating activities amounted to RON 1,230 mn, lower than RON 1,429 mn in Q2/19 mainly as a result of lower commodities prices in the current market environment.
Free cash flow after dividends resulted in a cash outflow of RON 1,239 mn (Q2/19: RON 1,053 mn).
Capital expenditure amounted to RON 611 mn in Q2/20, 31% lower than in Q2/19, of which RON 485 mn were directed to Upstream (Q2/19: RON 683 mn).
Downstream investments amounted to RON 124 mn (Q2/19: RON 188 mn), thereof RON 122 mn in Downstream Oil (Q2/19: RON 116 mn).
Corporate and Other investments were RON 2 mn (Q2/19: RON 16 mn)
Read the full report here: https://www.omvpetrom.com/services/downloads/00/omvpetrom.com/1522189201385/dload_Results%20report%20Q2%202020
---
Trending Now
You may also like