Romania to take local restrictive measures if COVID-19 case count rises by 1,000 – 1,200
---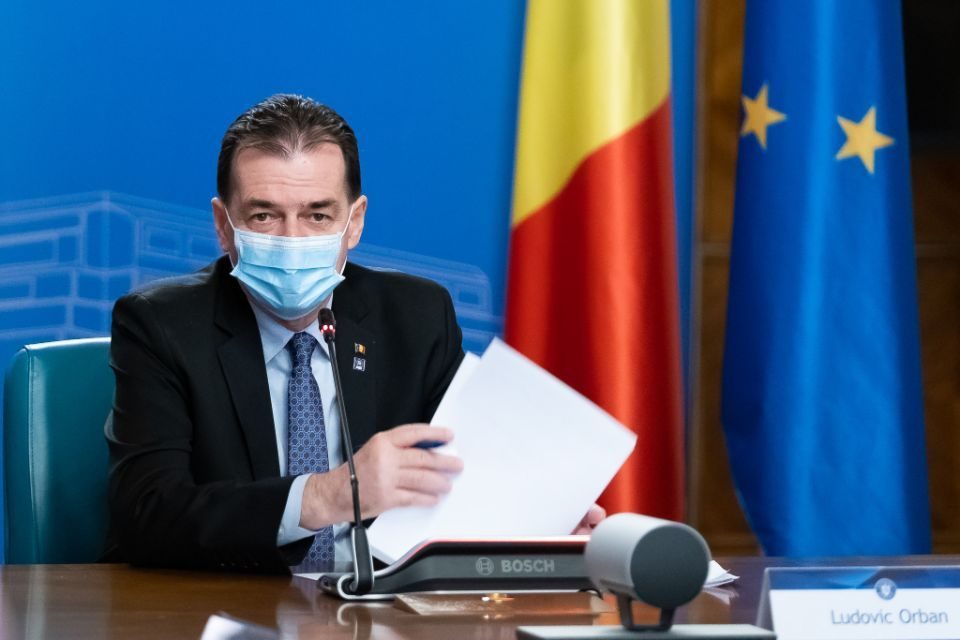 Prime Minister Ludovic Orban said on Monday evening that restrictive lockdown measures could be taken in certain areas where the number of people infected with COVID-19 would increase by more than 1,000 or 1,200.
"We do not want to take any more restrictive measures. Our goal is not to take any measures that would negatively affect the economy in the first place and the activities that are taking place. Of course we do not want to, we do not want to reach that point when we are forced to take such measures. Because, indeed, if the number of infected people increases, say by more than 1,000, by more than 1,200, we would be approaching a risk threshold and we may end up being forced to take restrictive measures where there is the greatest epidemiological risk, measures that can be local, of local lockdown; especially in areas with the highest level of virus spread, we can take measures to close some businesses," the prime minister told Digi 24 private broadcaster on Monday.
He explained that villages or neighborhoods could be quarantined, depending on the situation. The prime minister also referenced the fact that many people have fallen into the trap of a campaign to deny the existence of the coronavirus and thus ignored the rules to be followed to limit the spread and infection with COVID-19.
Via Agerpres
---
Trending Now