E-Distributie says 900,000 customers will have smart meters by the end of 2020
---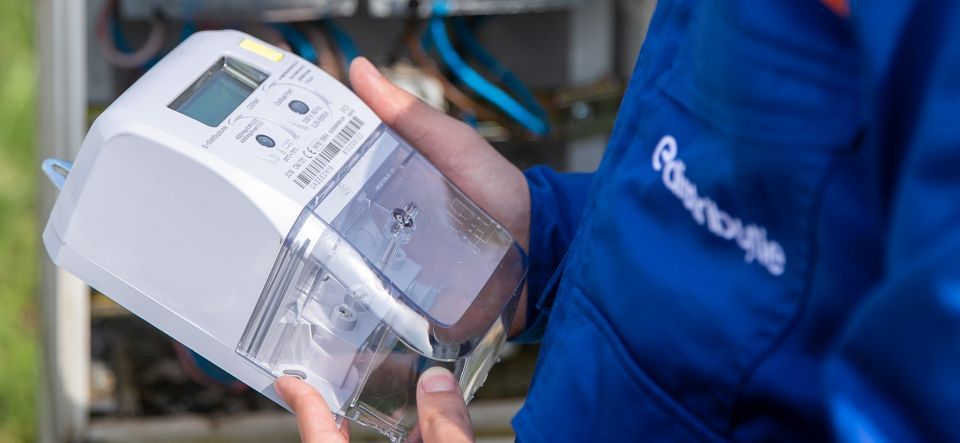 By the end of 2020, almost 900,000 customers of the Romanian distribution companies of the Enel Group will benefit from the smart meter technology, while the investment since 2015 reaches approximately 51 million Euro, the company says.
This year E-Distribuție Muntenia, Dobrogea and Banat will install over 170,000 new smart meters in the areas where they operate, for an investment of approximately 12 million Euro. The E-Distributie companies are the largest operator in Romania by the total number of smart meters installed so far.
"The customer's needs are at the very core of the energy transition. In order to empower him to do more with the energy he uses the smart meter is mandatory, while digitalization have proven to be of utmost importance during the last months, as we all had to adapt to a new paradigm. The energy transition promotes the development of sustainable, efficient energy systems and clean energy, while the smart meter is the most important brick in the foundation of the future digital grids. Therefore, leveraging on the wide experience of Enel Group, we continue with our ambitious plan of digitalizing Romania, by installing smart meters to our entire customers base. In 5 years, we already invested approximately 184 million lei in developing the smart grid in the areas where we operate." said Gino Celentano, General Manager E-Distributie Banat, E-Distributie Dobrogea and E-Distributie Muntenia.
The roll out plan follows five previous projects, which involved the installation of over 700,000 smart meters and is part of the Enel Group's strategy to implement smart meter technology among its 2.9 million electricity distribution customers in Romania.
Over 170,000 additional customers will benefit from the advantages brought by the smart meter, such as allowing remote meter readings, which replace the field readings and consumption estimates, and giving customers greater insight into their effective energy consumption profile, promoting their active participation in the evolving energy market and a conscious use of energy. Smart meters can also communicate in real time with the distributor, allowing quicker and easier identification and recovery of network faults, therefore improving grid reliability and service quality. Moreover, the integration and optimisation of distributed renewable energy systems is boosted using smart meters, which can separately record the energy consumed and the energy injected into the network, therefore contributing to the sustainability and decarbonisation of power systems. 
E-Distributie Muntenia has scheduled for 2020 the installation of approximately 80,000 smart meters in Bucharest, Giurgiu and Ilfov counties. E-Distributie Dobrogea will install almost 41,000 smart meters in Calarasi, Constanta, Ialomita and Tulcea counties, while E-Distributie Banat will install meters with the new technology for approximately 50,000 customers in Arad, Caras Severin, Hunedoara and Timis counties.
---
Trending Now