---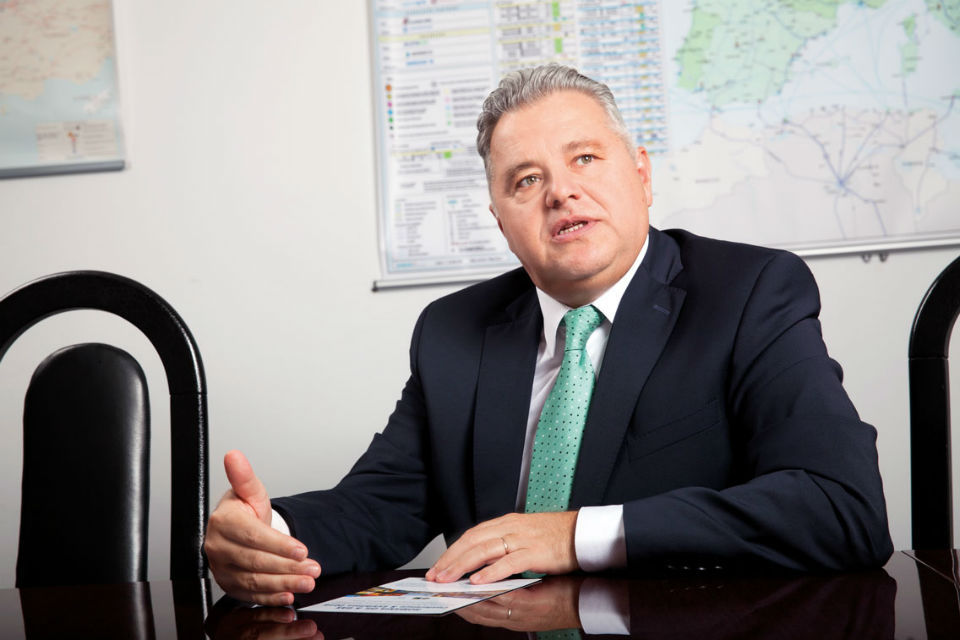 Ministry of Economy, Energy and Business Environment is focusing on developing mechanisms of accessing European funds for projects included in the Green Deal, Secretary of State Niculae Havrilet told The Diplomat-Bucharest.
"We are considering the development of mechanisms for accessing European funds, whether we are talking about energy from renewable sources or energy efficiency," he explained. "Our task is to create additional capacities for the production of electricity from renewable sources, so that Romania reaches the target of 30.7% of energy consumption from clean sources. We are talking about 5,400 MW of wind energy, 5,100 MW of photovoltaics. These investments are strongly supported by dedicated European funds."
Just Transition Fund is a special fund that aims to diversify industrial production of any type, but especially for the production of electricity in the counties where the production of energy from fossil fuels is to be concluded, such as Hunedoara, Gorj, Havrilet underlines: "According to the Commission's latest analysis, the fund has been supplemented at a total of 1.1 billion Euro. This program has expanded in recent weeks with 4 other counties, Galati, Mures, Dolj and Prahova, and the total fund will support new renewable energy sources by 4.4 billion Euro in 7 years."
The evolution of the energy market is under the influence of the measures taken in the context of the pandemic, according to Havrilet. He says that the gas market will be liberalized from July 1, and the good signs for lower prices are "obvious".
Coal electricity production represents 25 percent of Romania's overall consumption. During this period, coal energy production fell below 10 percent due to reduced demand.
"This is good because we have more clean energy, the price has dropped compared to last year's average, but it is also an alarm signal for producers because they will not be able to meet the indicators in the business plan due to lower consumption and price. Thus, they will record financial losses," Havrilet adds.
"CE Oltenia received a rescue aid of 240 million Euro. This rescue aid, after 6 months, will be transformed into a restructuring aid, and CE Oltenia must propose new technologies for the production of electricity, especially through the transition to natural gas. At the Rovinari power plant there is a modernization project for "clean coal", which qualifies for non-reimbursable European funds."
Regarding the liberalization of the gas market, Havrilet recommends consumers to look for offers from traditional suppliers, because they are reliable suppliers. "People are afraid of running out of gas, but this is not possible. There is a procedure in this regard. The disconnection measure is of an exceptional nature," he explains. "Household consumption for an individual home is small, so customers are comfortable and do not think to change the supplier, because the savings would be too small. Clients are more interested in changing suppliers due to liberalization if they have a higher household consumption."
---
Trending Now