"Pactul pentru Munca" conference in Brasov: Education not adapted to the real economy is a problem of the labor market
---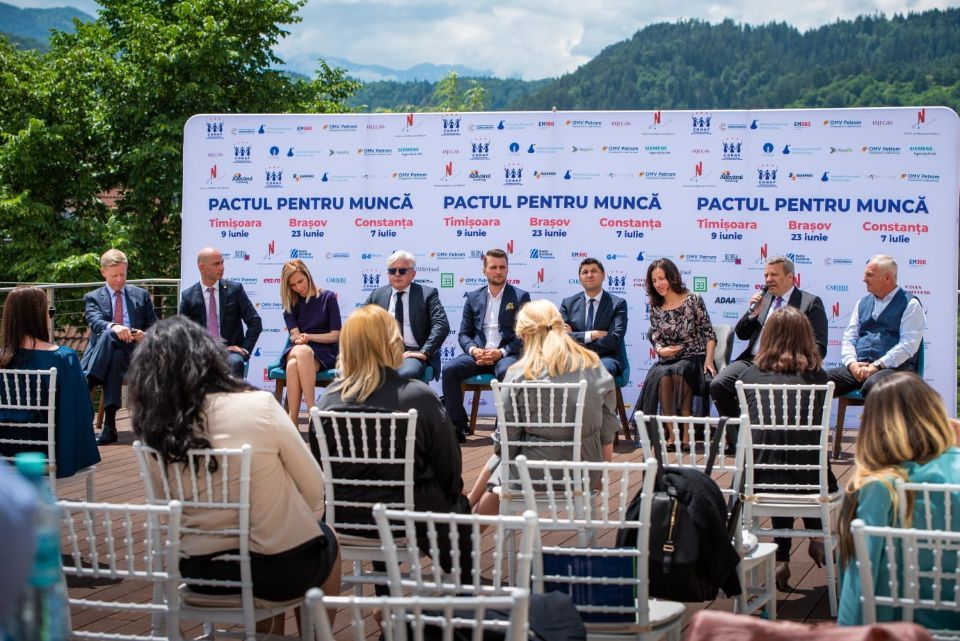 During the "Pactul pentru Munca" conference organized in Brasov by The National Women's Entrepreneurship Confederation (CONAF) and the Oil and Gas Employers' Federation (FPPG), speakers and participants have concluded that among the problems facing the labor market in Romania is education not adapted to the requirements of the real economy.
"Obviously, the need to develop road, digital, health infrastructure and the need to amend the Labor Code to make the labor market more flexible in the current context of global digital development, debureaucratization, are also necessary for a sustainable construction of a long-term strategy on the labor market," a press release shows.
"The most vulnerable, but also the most important resource of the country are the people. We need to value them, we need to create a medium and long-term employment strategy for them. We need skilled labor, we need investment in all priority areas, from infrastructure to education and health, and we need to focus on developing human skills to meet future challenges. The future can no longer be built in small steps. Children entering school today will probably retire in 50 years, as a result we need a systematic thinking, with vision and anticipation of the professions of the future, so that the adaptation of Romanian education to follow European trends of digital development and emancipation of society in time," said Cristina Chiriac, CONAF president.
Franck Neel, president of FPPG, reiterated the importance of investments, because they create new jobs and maintain existing ones: "An example of this is the Black Sea gas. The effect of the development of offshore projects would spread, in related sectors (natural gas transmission and distribution), but also in other industries (chemical, petrochemical and natural gas electricity production), where new investments worth 9 billion USD would be possible. In turn, these investments would lead to the creation of about 42,000 jobs, an estimated cumulative impact of over 18 billion USD on state budget revenues, and a cumulative surplus of nearly 100 billion USD in the national production of goods and services."
---
Trending Now