Hagag Development Europe completes structure for the first three buildings in H Pipera Lake
---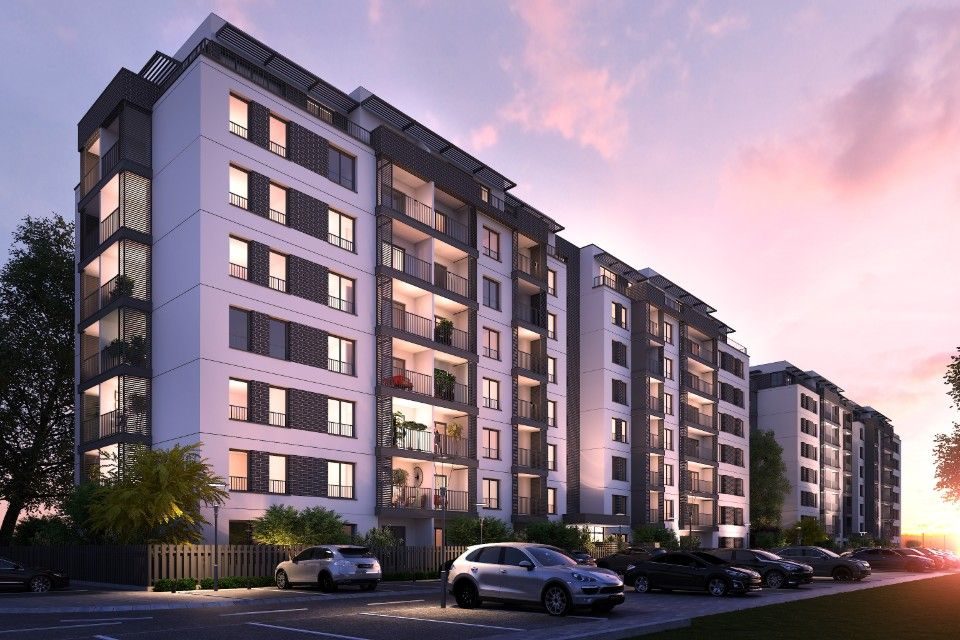 Real estate developer Hagag Development Europe has completed the structure of the first three buildings related to the first phase of the residential project H Pipera Lake. Construction works for buildings 4 and 5 reached ground floor. Out of the total number of apartments available in the first three buildings, 60 percent have already been sold.
Phase I of the project will deliver 5 buildings and a total of 435 units – studio, 2 and 3 room apartments with gardens or terraces as well as penthouses with generous terraces, displayed under a height of UG + GF + 6F + 7R. Delivery date for the first three buildings is scheduled for the month of September this year. Moreover, Hagag Development Europe offers customers interested in purchasing an apartment in H Pipera Lake the facility to opt for developer loan. This benefit involves an advance payment of at least 20 percent of the property's value followed by monthly instalments for a period of time of up to ten years. The response time for the approval of the registered requests is of maximum 72 hours from submission.
The project addresses mainly to young professionals working with the multinational companies located in the Pipera area, but also to those who would like to purchase a property away from the city rush and, at the same time, in the proximity to all landmarks of an urban life.
---
Trending Now