Romania needs to become smarter
Posted On September 24, 2019
---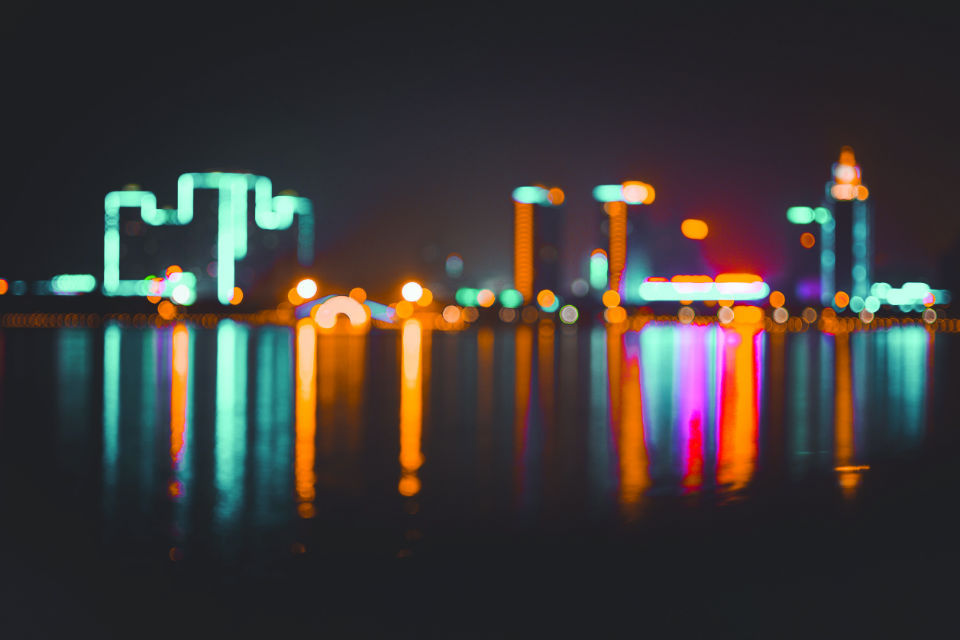 The entire world is getting "smart" in terms of technology and living, and Romania is also trying its luck at testing the challenging "Smart City" and "Internet of Things" concepts. The Diplomat – Bucharest takes a closer look at the state of the "fourth industrial revolution" in this country.
Bucharest is no longer the frontrunner when it comes to implementing "smart" solutions for the betterment of its inhabitants. Most current success stories in Romania include Alba Iulia, Oradea and Piatra Neamt, cities that have so far showed the capital city how to really do the job. And with significant legislative gaps still hindering natural market development, central-level decision-makers are starting to take a closer look at the matter.
"Romania is ready to implement new technologies," says Sorin Grindeanu, president of Romania's National Authority for Management and Regulation in Communications (ANCOM). "Our communications market has always kept pace with the most advanced countries in the world, characterized by innovation, low prices, good quality, and profitability for suppliers, and communications services are widely available. Broadband access infrastructure is one of the opportunities our country has to capitalize on. We have landline networks that allow the highest speeds in the world, this being one of our great advantages".
Grindeanu feels that the evolution of Romania's cities towards providing better, cheaper and faster public services through the incorporation of new technologies has begun and will continue to advance in that direction. For example, Alba Iulia has implemented over 60 "smart" projects, such as air quality monitoring, smart public lighting, Wi-Fi hotspots, and illegal parking monitoring.
Specialists say Romania should maximize the use of the Smart City potential in as many cities as possible. Most of Romania's cities are already well-connected to super-speed internet, and the addition of sensor networks can be done at very low cost. Beyond using these sensor networks to provide innovative public or private services or to increase performance or quality of existing services, a smart city would have to actively engage in taking over, processing/comparing and capitalizing on data collected by sensor networks, and in providing real-time information to their own residents.
This practice has resulted in a multitude of smart solutions in various areas related to the organization and operation of cities. Alba Iulia is Romania's leader in smart city solutions with new projects to be implemented such as traffic volume monitoring, smart parking sensors, digital e-community services, and interactive city tours.
Another example is Cluj-Napoca, which implemented digital solutions for parking payment, finding free parking spaces in the city, and applications for the public transport timetable.
Gabriel Pavel, Fujitsu: Alba Iulia is probably the smartest city in Romania
The concept of "smart city" refers to cities where services provided to citizens traditionally are made more efficient by using digital technologies and telecommunications, for the benefit of people and companies.
The notion of "smart city" does not simply mean the use of IT&C technologies in order to use resources more efficiently and reduce carbon emissions, according to Gabriel Pavel, Balkan Sales Director at Fujitsu. "We are talking about smart urban transport networks, digital water supply and waste management systems, efficient public lighting and smart heating solutions, interactive public administration services that respond quickly to the needs of people, public spaces and serving the needs of an aging population," he told The Diplomat-Bucharest.
"It is obvious that a number of local administrations in Romania have outrunned the initiatives from the central level and, therefore, we are in a situation where we already have quite a lot of 'smart city' solutions implementations in the absence of a national strategy," he added.
According to Pavel, Romania already has smart cities – or that are in the process of implementing smart solutions, on various verticals – but for now the National Strategy is expected: "There is an inter-ministerial working group, there is cooperation between the Government, industry and other stakeholders, but we do not yet have a document or package of documents that outlines the coordinates of the development of 'smart cities'".
In this context, Pavel argued that Alba Iulia is probably the smartest city in Romania, because of its large number of operational solutions for citizens.
"Alba Iulia has already implemented over 100 solutions that currently work – from LoRaWAN (Long-Range Wide Area Network) infrastructure, for wireless connections between devices and the Internet network to e-government applications, smart street lighting, urban design platform with 3D modelling, smart parking solution, web-based platform for SMEs, and many more," said Pavel. "It should be noted that not every type of digital solution can be considered 'smart'; we have seen examples where the implementation of an electronic signature was passed under the heading 'smart city projects', although it is essentially a digital alternative to the holographic signature."
Fujitsu's representative talked about a few main verticals, such as economy, mobility, environment, citizens, living conditions, security and education.
"There are many opportunities to transform Romanian cities into real smart cities," Pavel explained. "We believe that, at local level, technical assistance is needed to identify the most appropriate needs and solutions. Resources – including financial – exist, as does the legal regulatory framework. The role of the national strategy in the field is to set the general coordinates: collecting data from the field, standards (including security), interoperability, establishing measurement indicators, etc. Essential is, above all, the establishment of national security standards and protocols. Major power outages, such as in North and South America, with multiple countries involved and millions of people affected, show how important are security and resilience issues of networks – be they electricity, digital transport or other type. In fact, Fujitsu opened an international innovation centre in the field of blockchain technologies in Brussels last year, which we believe represents the future in the development of smart cities, with applicability in areas such as logistics, procurement and public registers such as cadastre, voter lists or 'smart' contracts."
According to Pavel, Romania can play a role of regional hub in terms of project development, defining standards and indicators or providing resources, including software, to other countries in the area: "For example, in terms of energy, we can be a solution provider: we have a mix of resources that other countries do not have – from hydro to nuclear and wind energy, as well as natural gas reserves, and therefore we have the expertise. needed to develop smart energy solutions for cities of the future. We also have a fast and robust internet infrastructure, as well as a population of educated consumers, who are rapidly adopting new technologies."
Fujitsu focuses on hybrid IT infrastructure platforms for IoT networks, to create ecosystems and facilitate the management of IoT devices. An example is the SPATIOWL solution developed by Fujitsu, dedicated to integrated management for multiple types of transport data, using big data and cloud computing solutions. SPATIOWL can manage large volumes of data from sources such as public transport networks, vehicles and mobile devices for passengers or pedestrians. This computing platform incorporates components such as a Big Data management layer, specific applications, such as urban traffic management, telematics and analytics functionality, API architecture, maps (Open Street Map) etc.
Huawei: Romania has a strong ecosystem of ICT talents
From a state perspective, the demand for digital transformation can be divided into four levels.
The first of these is the foundation for the provision of ICT infrastructure, so that a digital economy can be realized. The second level is security, including both physical and digital security, which provides a guarantee of development. The third level provides support for the digitization of various industries. The highest level, the fourth, is to achieve a general level of management, from cities to national level, with the help of a smart core.
Romania has a solid foundation in terms of ICT industry, says Vlad Doicaru, enterprise account director, Huawei Romania. "It is not only a global leader in the construction of broadband networks, but also has a major advantage in the case of wireless networks," he tells The Diplomat-Bucharest. "In addition, Romania also has a strong ecosystem of ICT talents, and more and more students are eager to develop careers in this industry. All these illustrate the huge potential that Romania has in the digital economy. With such strong pillars, Romania has massive potential for the next development steps, including in the directions of Safe City, Gov Cloud, Big Data, e-Gov, and others."
Creating secure, digital cities, together with the implementation of 5G networks is a solid foundation for IoT and smart cities. In the IoT field, Huawei focuses on ICT infrastructure and offers the latest technologies to sectors that include public utilities, manufacturing, smart homes, connected cars, as well as services for ordinary consumers, so that all these industries are digitized.
In Romania, Huawei has the Smart Lighting & Wi-Fi project implemented in Piatra Neamț, but the company is also working on similar projects in other areas.
Romania has over 330 Smart City projects
Romania has over 330 Smart City projects in progress. The smart solutions integrator Vegacomp Consulting revealed a report which lists 330 initiatives either in the project stage, under implementation, or already completed, in 45 cities of all sizes in the country.
Alba Iulia, Arad, Avrig, Bacau, Bals, Brasov, Bucharest, Bumbesti-Jiu, Calarasi, Cernavoda, Comanesti, Constanta, Cluj-Napoca, Deva, Falticeni, Galati, Giurgiu, Gura Humorului, Hunedoara, Iasi, Lugoj, Mangalia, Mizil, Moinesti, Odobesti, Oradea, Petrosani, Piatra Neamt, Predeal, Reghin, Resita, Satu Mare, Seini, Sibiu, Slatina, Suceava, Targoviste, Targu Jiu, Targu Mureș, Targu Neamt, Tarnaveni, Timisoara, Tirgu Bujor, Tulcea, and Turda are the cities noted in the report, each with at least one Smart City project planned.
The top cities, depending on the number of projects in the plan, under implementation or delivered are: Alba Iulia (103), Brașov (20), Timișoara, Bucharest (19), Arad, Iasi (18), Cluj-Napoca (16), Sibiu (13), Oradea, Avrig (12), Constanta, Piatra Neamt (11), Hunedoara, Slatina (six).
The identified Smart City projects keep their classification in the same six Smart City Verticals: Smart Economy, Smart Mobility, Smart Environment, Smart People, Smart Living, and Smart Governance, which are in line with the European Union's reports.
"In the second year of analysing the Smart City market in Romania, we observe a mix of start-ups, practiced by some municipalities, a relative braking of the speed of execution and appearance of new projects – a sign that the municipalities are waiting for the results. Pilot programs face budgetary or procedural constraints in adapting the flows to the innovation. They are trying, but also sometimes wrong by classifying any initiative – from the certificates of a server, to a simple set of rooms video or LED lighting – as a Smart City project," said Vegacomp representatives.
The new leader of the local profile market is the vertical Smart Mobility, covered by 82 projects, in close combat with Smart Living which cumulates 80 projects. The podium is completed by Smart Governance, with 68 projects, and the fourth place is Smart Economy, with 59 projects. The last two positions are played by Smart Environment, with 26 projects and Smart People, respectively, with 16 initiatives.
Resita City Hall welcomes innovation and new technologies
Resita is one small Romanian city but its local authorities are open to innovation and new technologies for improving the standard of living and urban regeneration.
"The dynamics of smart cities has changed dramatically," says Sorin Dumitru, chief of the mayor's office in Resita. "If the first smart cities came up with a 'planned' approach from top to bottom to accelerate the concept to some extent, at this point, the dynamics were reversed, by positioning private or associative stakeholders between citizens and the city administration. We are now facing a more mixed, less planned, and more innovative landscape. Starting from these aspects we should identify the steps, the direction in which action should be taken, namely that the interconnection between bottom-up initiatives and public policy should be achieved. Using data, innovation, and administrative / political will can really improve not only public services, but fundamentally the quality of urban life and make the city really smart. The private operators have the economic and technical intelligence of the data, but also the community has the social intelligence. In this sense, it is necessary to act by bringing together all the stakeholders of the city – citizens, public authorities and economically interested parties, so that the city is really capable of being intelligent."
Resita currently has submitted projects worth over 150 million Euro and has contracted over 100 million Euro. Dumitru mentions some of them: Urban mobility with low carbon emissions through the reintroduction of the tram, bicycle lanes, pedestrian alleys, electric buses with intermodal stations, e-system, ticketing and intelligent traffic management, a 3-phase project that also includes rolling stock, meaning 13 new state-of-the-art trams, an investment amounting to approximately 100 million Euro, smart public lighting project amounting to five million Euro, over five charging stations for electric cars, a bike sharing system with 60 bicycles, seven energy efficiency projects in all seven high schools / colleges in the municipality, installation of solar panels on the Olympic swimming pool.
Oradea City Hall to launch open databases
The implementation of Smart City measures will not wait for a national strategy to be implemented, says Eduard Florea, the city manager of Oradea. "Smart solutions must be of concern to any local authority, as the Internet, connectivity and smart portable devices bring about many changes in the daily lives of people and companies," he tells The Diplomat-Bucharest.
Oradea City Hall has implemented in the last years a series of smart solutions, such as video monitoring system of public spaces (over 60 video cameras), connected to a common dispatch of Oradea Local Police with that of Municipal Police (Ministry of Interior), parking solutions with applications for smart devices, an online access system for public requests (over 220 applications and standard forms provided in electronic format), web platform + iOS and Android applications, online consultation and payment of local taxes and fees through Ghișeul.ro, its own site www.oradea.ro and application for mobile devices MobilePay tax payment, access to public areas with WiFi internet, mobile app for tourism promotion and information Oradea City App – iOS and Android, a school unit fully equipped with "smart" equipment (smart school boards, video projector, laptops, intranet network, etc.) – Nicolae Balcescu Gymnasium School, part of the municipal data support network, electronic archiving of documents (civil status and fiscal direction), so one may, for example, schedule the wedding and visit the counter to release the identity card, and even an SMS transmission system for uploading or completing submitted documents.
The Oradea City Hall is currently working on expanding the city data network and the video monitoring system. Furthermore, the local authorities want to implement electronic archiving and access of citizens to their own virtual files and also to launch open databases.
Cluj-Napoca on the podium of Romanian smart cities
Smart parking application, free internet, free electric car charging stations, online payment of taxes, and electric buses (11) are some of the elements that make Cluj-Napoca one of the smartest cities in Romania.
The city's free Wi-Fi network is available in six locations throughout the city, allowing 1,500 people to connect. The Cluj Parking application, made available free of charge monitors 1,309 parking spaces in the six barrier parking lots in the municipality. Created by the City Hall of Cluj-Napoca in partnership with Arobs Software, with the support of ARIES Transilvania, the application provides information about the degree of occupancy of the barrier parking lots, and the trends of the last five minutes (the number of cars entered and exited).
Also, last year, through an online participatory budgeting process, Cluj-Napoca was the first city to give residents the opportunity to vote for a few select projects to be financed from the local budget. The citizens submitted the projects, of which the authorities selected a few that the citizens could vote on. Out of 126 projects submitted, 15 were chosen, among which: The Lakes Park; arranging public spaces with intelligent garbage collection units; electric scooters – rental system; Cluj-Napoca Youth Centre; public toilets; Clujul verde – a tree for every three parking places; bicycle tracks at the Observatory and Nicolae Titulescu; vertical gardens and plant facades.
"Cluj-Napoca has implemented over 73 digital procedures to streamline the relationship with citizens," says Emil Boc, mayor of Cluj-Napoca. "These procedures allow people to save time and money, while eliminating the possibility of committing corruption. The jobs of the future are about innovation, smart city, and digitization. We are preparing perhaps the most complete and complex project in Romania, Cluj Innovation City, based on innovation, research, development, and IT, where it is exactly those areas that will ensure the future. It is an investment worth over 500 million Euro, over a period of ten years, which will be built on a 200-hectare plot of land owned by the municipality. The project will create 20,000 new jobs and will be able to accommodate about 100,000 inhabitants. Our goal is to move from 'made in Cluj' to 'invented in Cluj-Napoca'".
Athanasios Vamvakas, Smart Grids Director Intracom Telecom: Energy whenever, wherever and to whoever
During the past decade Energy Efficiency, Energy Management and Energy Savings have become buzzwords for all. Being able to control expenses, manage infrastructures and trim overconsumption was the target not only for public facility operators, but also for businesses and individuals.
Our entire economy was based on the fact that consumption would never be a problem, we just needed to develop our life further. As such we just consumed without boundaries and when the economy faced problems and budgets needed to be readjusted, efficiently managing energy become a target for all.
We changed our policies and procedures, introduced alternative energy supplies, focused on more efficient appliances, applied smart metering and load control technologies and even tried to change the most important factor our behaviour.
The results could be characterized as successful or not (depending on your angle of view), but the most significant point is that energy efficiency is today considered a requirement and a commitment for all.
To note though, one thing history has told us is that developments are usually faster than our ability to adapt to them. Thus, again we're faced with a new problem that will re-shape the energy industry just as well as the energy efficiency momentum did:
the ability to provide Energy whenever, wherever and to whoever needs it
Today our energy grids could be considered static in the sense that they are fixed lines, with fixed points of consumption. Above and beyond this the entire billing and back office complexity of utilities and DSO's is such that the points of consumption are closely linked and coupled to individual customers.
The rise though of technology such as the Internet of Things (interconnected devices and services) or flexible work conditions are reconfiguring the entire energy business model. We'll need to provide for smart sensors in areas that aren't adequately supplied with energy, to sublet energy from one customer to another at the same point of consumption and make sure that billing will be done fairly to both of them. We'll need to address the electric car revolution and the immense economics behind its support (energy points of sale, retransmitting energy back to the grid, forecasting energy needs etc.) and we'll need to make sure that Energy is available to peak demands.
As such it is apparent from the above that adapting to these new business and community requirements will take a serious redesign of our energy infrastructures and of the back-end systems that support them.
This should not only cover the ability to transmit and deliver energy but it should also be about flexible metering, the introduction of new business models for the end customer to enjoy and the skill to meet demand with response.
Just like the Telecom revolution opened up exciting services and products and adapted to new business models we're going to notice the same for the Energy Industry, a smart transformation.
---
Trending Now
You may also like