Doron Klein, AFI Europe Romania: We have secured our pipeline for the next 5-10 years
---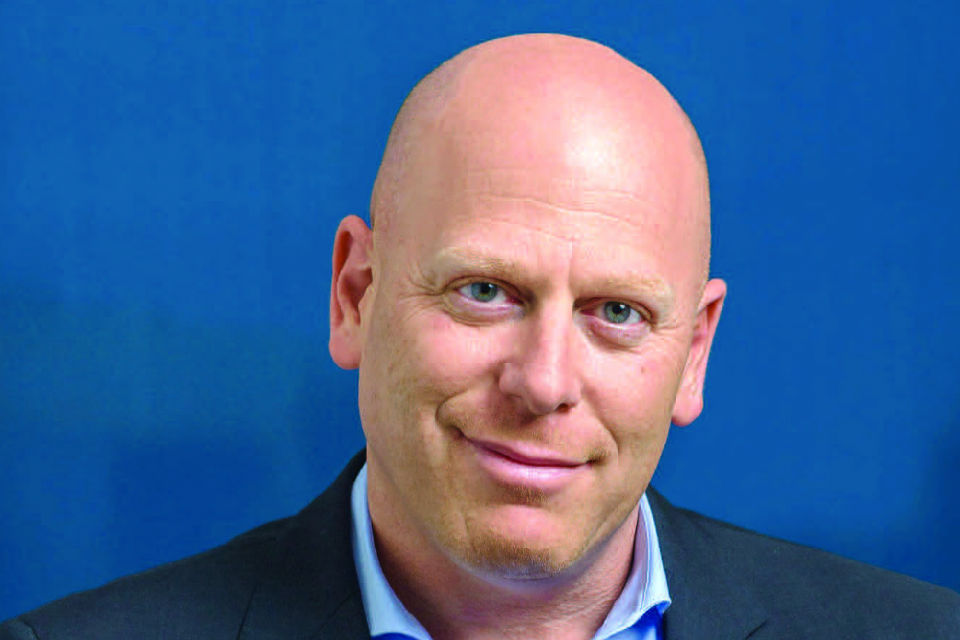 AFI Europe Romania has secured its pipeline of local projects for the next five to ten years, according to CEO Doron Klein. He says that AFI Europe is always looking for new opportunities on the Romanian market: "We expect to see more foreign investors in the country, because Romania is a great investment opportunity right now,"
AFI Europe Romania is currently developing projects such as the second phase of AFI Tech Park, AFI City residential project in Bucurestii Noi (Bucharest) or the mixed-use project in Brasov. AFI Europe also owns a land plot next to the Cotroceni area in Bucharest, which will be developed in the near future and will have a residential component.
Klein compared the Romanian real estate market with the one in Czech Republic, a more mature market and of the most important in AFI Europe's portfolio.
"The land prices are higher in Czech Republic than in Romania, but Romania is catching up quite fast. In terms of construction costs, it is more expensive to build in Czech Republic than in Romania. But again, the construction costs in both countries increased significantly in the last year. The increase is around ten to 15 percent for construction costs in Romania and approximately 20 percent in Czech Republic," Klein explained.
AFI Europe is planning to increase its retail portfolio in Romania, but it is also checking opportunities all the time for possible assets sales.
AFI Europe has been operating in Romania since 2005. The company has developed and manages AFI Cotroceni, the largest and most successful mall in Romania and one of the largest shopping centres in Central and Eastern Europe. The shopping centre covers a rental area of nearly 90,000 square meters (GLA) and offers its visitors a wide range of entertainment activities including a variety of leisure options and over 300 local and international brands, visited on average by 50,000 customers a day.
In October 2013, AFI Europe inaugurated AFI Ploiesti, the first mall in the centre of Ploiesti, following an investment of more than 50 million Euro. The shopping centre has a 34,000 sqm (GLA) lease area, available on two floors, comprising over 100 national and international brands, along with over 7,000 sqm of entertainment.
AFI Europe Romania has also developed AFI Park, a modern class A business park in Bucharest near AFI Cotroceni. AFI Park offers 70,000 sqm of office space occupied by multinational IT & C companies. AFI Park 1-5's office buildings have reached a nearly 100 percent rental rate. In April 2016, AFI Europe Romania completed its work on AFI Park 4 and 5 office buildings on a leasable area of 32,000 square meters. Among the most well-known multinational companies that are based in the office complex are: Microchip Technologies, Electronic Arts, Endava Romania, Cameron USA, SII Romania, ORTEC Central & Eastern Europe, FotoNation, TELUS International, Veeam Software, and Dell SecureWorks.
Currently, AFI Europe Romania develops the AFI Brasov project in the centre of Brasov, which includes a shopping centre with 45,000 sqm of leasable area and two office buildings with a 25,000 sqm leasable area.
On the office segment, AFI Romania is developing the second phase of AFI Tech Park, a class A business park with a rental area of 56,000 square meters, located near J.W. Marriott and the Romanian Parliament. The business park will include two low-rise office buildings and an office tower that will have green spaces arranged in a central garden, the project being a high-tech campus that meets the needs of expanding IT & C companies in Romania by offering space in terms of technical endowments and development possibilities.
AFI City is the first residential project of the company in Romania, currently under construction, on an area of 148,000 square meters in Bucharest Noi (Sector 1, Bucharest).
(From the print edition)
---
Trending Now
You may also like