Electrica Furnizare partners with Romanian Olympic and Sports Committee to support the national Olympic team
---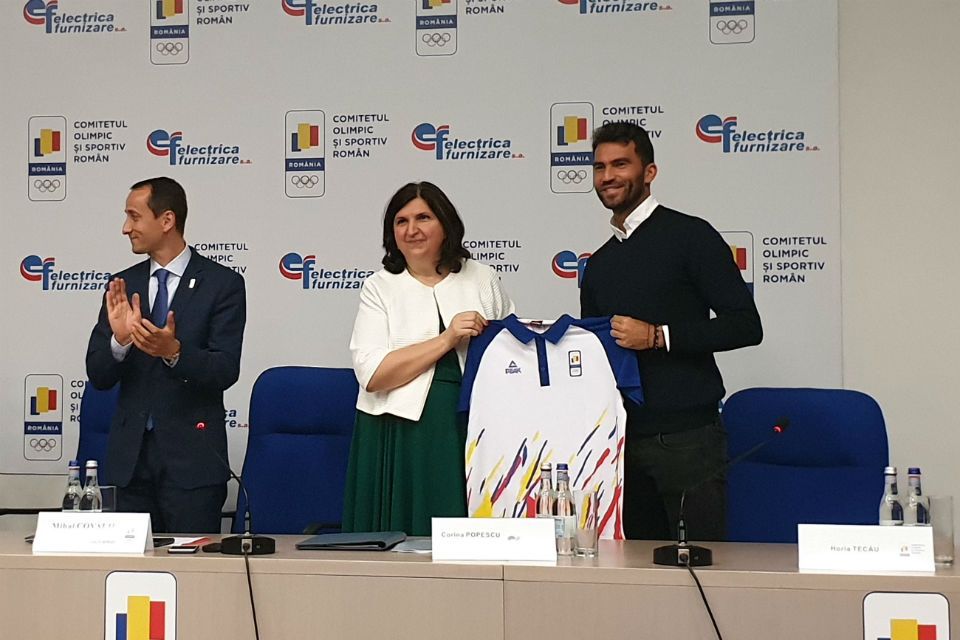 Electrica Furnizare, part of the Electrica Group, has become a strategic partner of the Romanian Olympic and Sporting Committee (COSR) to support the Olympic Team of Romania during the preparation, qualification and participation in the Tokyo Olympic Games in 2020.
Corina Popescu, CEO Electrica, signed the partnership agreement with COSR president Mihai Covaliu.
"The partnership with COSR represents a natural step for Electrica and is based on our desire, as a Romanian company, to invest in the Romanians who want and can perform. For more than 120 years, Electrica has been giving energy to Romanians and, for more than a century, our Olympians have given us energy, by far, through the performances we are so proud of. After each Olympic round, we must take care of a new generation of champions and I am glad that through this partnership we can offer our Romanian Olympians our support in the process of preparing and participating in competitions," said Corina Popescu, CEO Electrica.
Among the most important projects that will be supported by the partnership concluded with Electrica Furnizare are: the "Samurai 2020" program, through which the COSR aims to offer special assistance to 38 athletes with the potential to obtain medals at the Tokyo 2020 Olympic Games , the promotion of athletes and the Olympic Movement in Romania, the development of the selection base for the Olympic disciplines, but also the acquisition of technical and sports equipment.
---
Trending Now
You may also like