One United Properties reports net profit of 70 million euros, up 5 percent in the first nine months
Posted On November 14, 2023
---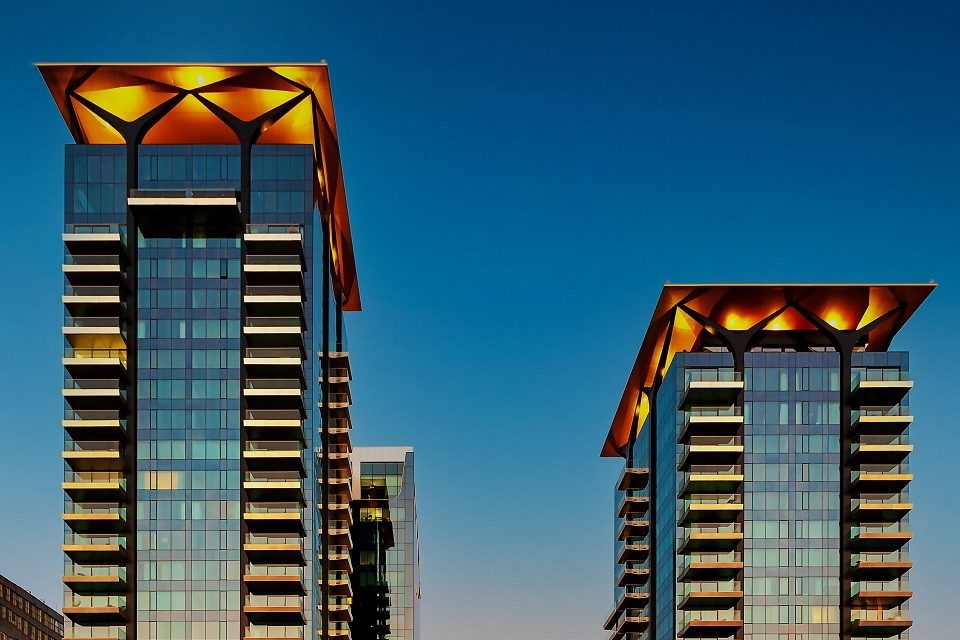 One United Properties posts a consolidated turnover of 233.5 million euros for the first nine months, a 27 percent increase compared to 9M 2022. The gross profit reached 83.3 million euros, a 7 percent increase, excluding the one-off gain from Bucur Obor's bargain purchase recognized in 2022 of 19.1 million euros. The net profit amounted to 69.8 million euros, an increase of 5 percent compared to 9M 2022 (excluding the Bucur Obor gain impact).
"Q3 2023 was an exceptional quarter in the history of One United Properties. Despite the broader Bucharest residential market facing a 3.8 percent year-over-year decline in sales, we have defied market trends by successfully selling a record 329 apartments in Q3 alone, representing a 254 percent increase year-on-year. This achievement highlights the unique positioning that One United Properties has in the market, where in an increasingly challenging real estate context, clients choose to fly to quality and are drawn by our reputation, reliability, and an unparalleled confidence in our product. Our achievements in Q3 have propelled us to another significant milestone – surpassing a consolidated turnover of over 1 billion lei in the first nine months of the year, marking a substantial 27 percent increase over the previous year. This accomplishment is a clear indicator that we are not only on track to meet our annual budget but are also thriving in a challenging market context due to our strategic foresight and operational excellence," said Victor Capitanu, co-CEO at One United Properties.
The increase in turnover was supported by a 46 percent increase in revenues from residential property sales, which reached 177.4 million euros in 9M 2023 versus 121.1 million euros in 9M 2022. The growth was driven by enlarged and more diverse residential offerings, particularly at One Lake District, One High District, and One Lake Club, the best-selling developments of 2023. The net income from residential property decreased 10 percent YoY, reaching 50.9 million euros in 9M 2023 due to the revenue recognition of the new developments where the construction works began as of Q4 2022. At the same time, 524 residential units at One Verdi Park, One Floreasca Vista and One Timpuri Noi were finalized.
In the first nine months of 2023, One United Properties sold and pre-sold 795 apartments (+206 percent YoY) with a total surface of 66,212 sqm (+170 percent YoY) and 1,310 parking spaces and other unit types (+114 percent YoY) for a total of 230.2 million euros (+122 percent YoY). As of September 30th, 2023, 68 percent of all available apartments were sold out, with One Lake District being the year's best-seller thus far, with 348 units from the first phase being already sold out.
"2023 is shaping to be a milestone year for One United Properties. We are on track to deliver nearly 1,500 residential units to our clients, a significant achievement amplified by our efficient management of seven active construction sites simultaneously. This dual capacity to deliver on existing commitments while actively pursuing new developments demonstrates our business's maturity and operational excellence. Beyond our accomplishments in the residential sector, we see a robust growth in the commercial segment, which almost doubled revenues versus 2022, and will continue to grow well into 2024. A highlight of Q3 2023 was the landmark agreement with Infineon Technologies, entrusting us with a build-to-suit development in a deal exceeding 57 million euros. This agreement underscores our capability to execute large-scale, tailored projects. Moreover, the recently announced collaboration with Armani/Casa for the One Lake Club project introduces a unique concept to Bucharest's real estate market, while our partnership with Ennismore for the launch of the Mondrian Bucharest Hotel marks a pivotal expansion into hospitality. These partnerships, along with the continued trust from our clients and reputable global organizations, affirm that One United Properties is the go-to partner for those looking to capitalize on the burgeoning growth opportunities in Bucharest real estate market," said Andrei Diaconescu, co-CEO at One United Properties.
The rental income, including the income generated by the commercial division and the revenues from the tenant services, saw a 90 percent increase, reaching 20 million euros versus 10.5 million euros in 9M 2022. The effect has been driven by the revenues coming from the entire portfolio, but particularly One Tower (leased 100 percent), One Cotroceni Park 1 (leased 88 percent as of September 30th, 2023), One Victoriei Plaza (100 percent leased), as well as the impact of the results generated by Bucur Obor, consolidated under the retail division. The revenues from rental income will continue to grow in the coming quarters due to the impact of One Cotroceni Park 2, currently leased 60 percent, where most tenants are still in the fit-out phase. As of the end of September 2023, the company's office portfolio GLA totals 118,000 sqm, and the commercial portfolio, which includes Bucur Obor and One Gallery, has GLA of approximately 160,000 sqm.
---
Trending Now