ABIEC supports the implementation of meaningful support mechanisms to support Romania's large industry
Posted On November 1, 2023
---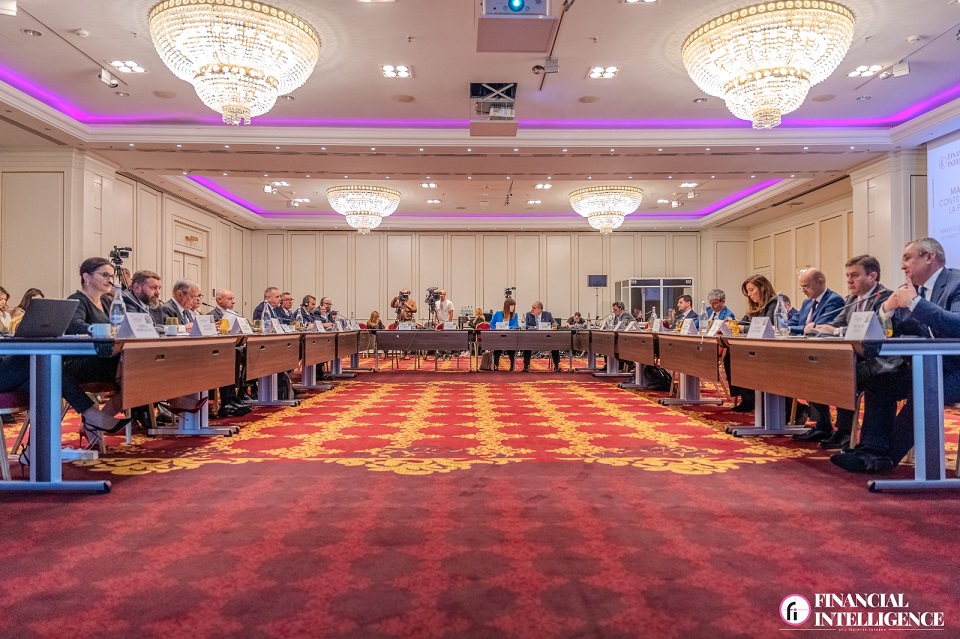 Romania has an increased risk of deindustrialization
The trade deficit for mineral products, construction materials, chemical and metallurgical products reached 9.4 billion euros, in 2023
ABIEC members generate business of over 4.5 billion euros and pay over 336 million euros annually to the state
Large energy-consuming companies pay 75% more for energy than competitors in countries that have taken compensation measures
The Association of Large Energy Consumers in Romania (ABIEC) supports the application of industry support mechanisms, in accordance with the Temporary Crisis and Transition Framework adopted by the European Commission, to ensure Romania doesn't suffer from massive deindustrialization with devastating impacts on hundreds of thousands of jobs, its tax income and its strategic place in Europe.
Romania's industry, much diminished in recent years, will be able to compete, based on similar conditions, with that of Europe and internationally. According to the study "Risk of Deindustrialization of Romania and Solutions for a Stronger Industry", carried out by VALOREM, until now, the support provided by Romania through the application of the Temporary Crisis and Transition Framework has not been applied to large industrial companies unlike most governments across Europe which have allocated substantial funds to protect the industry. These include Italy which has established a fund of 23 billion Euros in the form of guarantees and loans with subsidized interest; Germany which has allocated five billion euros for standard interventions, in the first phase, and then successively supplemented the funds; France has allocated five billion euros, supplemented later; and Spain has established a 6.3 billion Euros fund to cap the price of natural gas for power producers.
These measures aimed at supporting industrial production, will have direct positive benefits on the Gross Domestic Product of each country, but also with a positive impact on state budgets, through the collection of taxes and by maintaining jobs.
According to the VALOREM study, in Romania, large energy-consuming companies pay approximately 75% more for energy than those in countries that have taken proactive compensation measures. This in the conditions where Romania presents a high risk of deindustrialization. As an example, the trade deficit for mineral products, construction materials, chemical and metallurgical products reached 9.4 billion euros.  
The study was presented during the debate "The big industry, important contributor to Romania's GDP", organized by Financial Intelligence, in partnership with The Association of Large Energy Consumers in Romania (ABIEC).
Thus, ABIEC requests the compensation of excessive energy costs for the years 2022 and 2023, on the basis of current or previous consumption (before the energy crisis), support for the decarbonisation of industrial production processes and for investments in energy efficiency – planned or carried out, compensation for the costs of preserving and reopening some production lines closed due to excessive energy costs. The Association asks for a better definition of specific complementary support schemes for large industrial consumers to stimulate new investments in production and the green transition, by allocating dedicated budgets from the available funds (Modernization Fund, reallocation of unused European Funds in previous years, etc.).
The implementation of support solutions for industrial companies, similar to those in other EU states, would have major benefits at the level of the entire economy. ABIEC members generate a cumulative turnover of 4.5 billion euros, directly employ more than 14,000 people and impact around a million others, have realized and planned investments of more than five billion euros and pay more than 336 million euros to the state annually.
About the Association of Large Industrial Energy Consumers
The Association of Large Energy Consumers includes the largest energy consumers in Romania. Among these companies are Alro Slatina, ArcelorMittal Romania, Liberty Galati, TenarisSilcotub, Romcim, Azomureș, BA Glass and Saint-Gobain Romania, which have an energy consumption of approximately 10% of the total produced in Romania.
These companies are the direct employers of over 14,000 people and are indirectly responsible for another 1 million contractor company jobs.
The founding members pay over 130 million euros annually to the state and local budgets, have cumulative exports of over one billion euros and have made investments exceeding 1.5 billion euros in Romania, having long-term development strategies for local operations.
---
Trending Now