Office rents in Bucharest increased by up to 16 percent in the last 12 months, one of the highest growth rates in Europe
Posted On September 1, 2023
---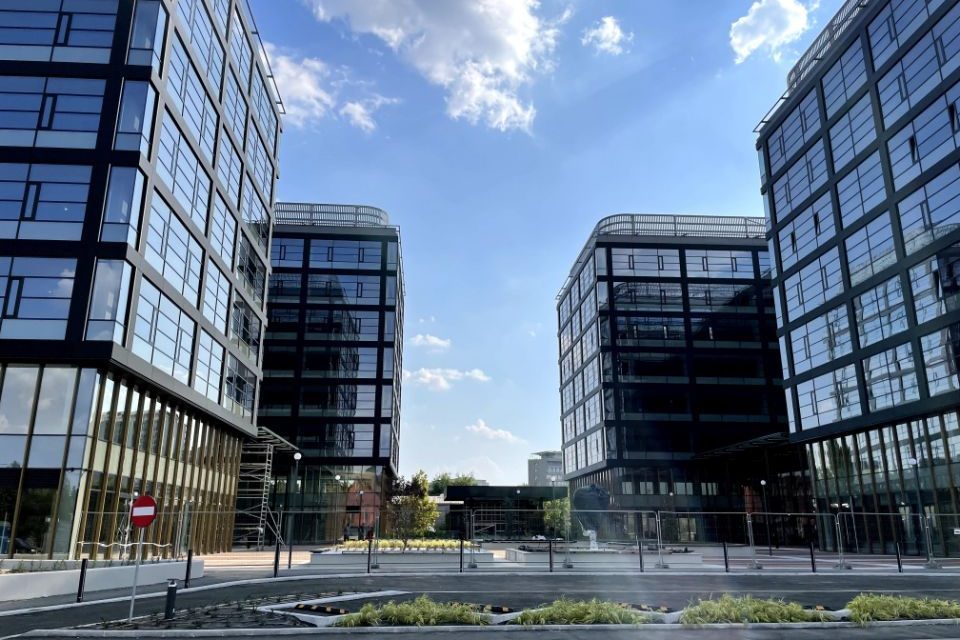 Office rents in Bucharest increased by up to 15.8 percent in the last 12 months (June 2023 vs. June 2022), with the prime headline rent in the CBD area (Piata Victoriei – Aviatorilor) reaching €22.00/ sq. m/ month, an increase which also translated to other submarkets, according to data from the Cushman & Wakefield Echinox real estate consultancy company.
Bucharest therefore registered one of the most significant increases of the prime office rents in Europe (which saw an average rental growth of only 5.6 percent), driven by inflation and construction costs. As such, the growth rate recorded in Bucharest was only surpassed by the ones from Dusseldorf (Germany) – 26.8 percent and in Rotterdam (Netherlands) – 22.4 percent.
Moreover, Bucharest experienced the highest rental spike when also compared with the other capital cities across the Central and Eastern Europe – Prague, Sofia, Budapest, Warsaw, Bratislava. In the region, Prague recorded an increase of 5.6 percent, Sofia 6.7 percent, Budapest and Warsaw 2 percent, and Bratislava 2.9 percent respectively.
Mădălina Cojocaru, Partner Office Agency Cushman & Wakefield Echinox: "The rental levels were still moving upwards in Q2, thus continuing a trend which began in early 2022, reaching the highest benchmark of the last 7 years. The rising inflation, the increase of construction costs, as well as the uncertainties regarding the authorization and permitting of new projects in Bucharest, were the main drivers of this evolution in a market where the prime headline rents had previously remained constant in the range of €18.50 – 19.00/ sq.m/ month between 2015 and 2022. The inflationary pressures will still be felt on the market, even if prices have started to stabilize this year. Given the sustained demand and the limited supply (especially from 2024 onwards), we can expect the upward rental trend to continue going forward."
The current under construction pipeline in Bucharest is relatively low at 112,000 sq. m GLA, but there are also around 300,000 sq. m of other projects in different planning stages, many of them depending on a solution regarding the present urbanistic blockage at municipality level. U-Center II, ARC Project, Promenada Offices or AFI Loft are among the major buildings which are due to be delivered by 2025.
The H1 new supply consisted of the 2nd building of the @EXPO project (28,000 sq. m GLA) in the Expozitiei submarket, One Cotroceni Park II (34,500 sq. m) in the Center – West area, and Muse (7,500 sq. m) in Expozitiei, thus bringing the H1 total to 70,000 sq. m, while the office stock in Bucharest reached 3.38 million sq. m. Bucharest is the 4th largest office market in the Central and Eastern Europe, after Warsaw (6.25 million sq. m), Budapest (4.33 million sq. m), and Prague (3.85 million sq. m).
In regards to the transaction activity, tenants leased a total area of over 190,000 sq. m in H1 2023, corresponding to an increase of 21 percent when compared with H1 2022, while the net take-up had a share of only 50 percent in the analysed period.
Additionally, if this high level is sustained in H2 as well, 2023 could reach a record level of demand, potentially surpassing the previous record of 390,000 sq. m set in 2019.
There were 4 transactions of 10,000 sq. m or more in Q2, with a series of blue – chip tenants firmly consolidating their presence in Romania. Moreover, 2023 marked a 16 percent increase in the average transaction size (1,500 sq. m) compared with the 2021-2022 average.
---
Trending Now