Andreea Negru, President of ADAA: "Gender equality contributes to the consolidation of democracy"
Posted On August 29, 2023
---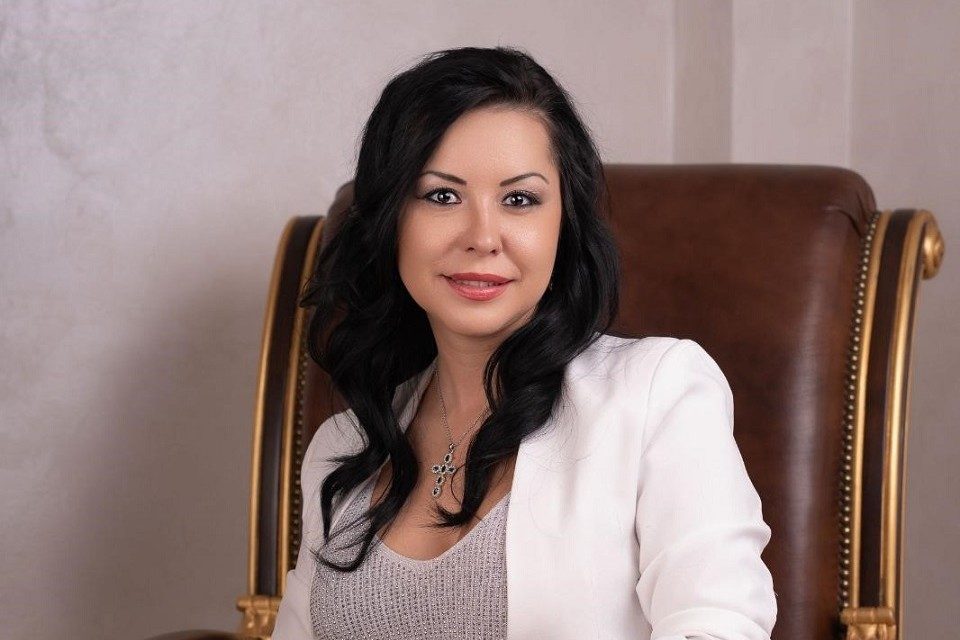 "Gender quotas and increasing the representation of women in public positions is a theme that is not only about gender equality, but also about strengthening democracy and a more efficient and fair government system. Gender equality is a fundamental right and an essential principle of our modern democracy. However, despite the significant progress achieved in terms of women's rights in recent decades, the representation of women in public positions remains below the desired level", says the President of the Association for the Development of Local Entrepreneurship ADAA, Andreea Negru.
ADAA supports the regulation of gender quotas and equal opportunities as well as the involvement of women in all fields of activity for the inclusive and equitable development of the economy.
During the meetings at the Victoria Palace, since the beginning of the week, between the employers' organizations represented by women – the National Patronage of Women in SMEs, ADAA, OFA UGIC 1903 and CONAF with Government officials – Roxana Mînzatu, Secretary of State within the Government , Florin Spătaru and Minel Ivașcu State Councilors within the Chancellery of the Prime Minister, the need to promote gender quotas and equal opportunities between women and men was discussed and supported. Florin Spătaru and Minei Ivașcu reiterated the Government's concerns regarding the development of the national strategy for female entrepreneurship. For her part, Roxana Mînzatu showed confidence in the continuation of the debates in the Parliament for the outline of a law that promotes gender quotas in the political decision-making process.
Gender quotas or "gender parity" are an effective method to ensure a more equitable representation of women in public positions. These involve setting gender limits or minimum quotas for candidates and elected officials in various government positions or public institutions. Although there are critics of this method, proponents argue that it is necessary to overcome historical inequalities and achieve a more authentic representation of population diversity.
In the European Union (EU), gender quotas are an important issue for promoting gender equality in different spheres of public and private life. However, it is important to note that approaches and measures regarding gender quotas may vary between EU Member States, as the EU does not impose a uniform approach in this regard. Instead, the EU acts as a catalyst and provides guidance for member states, and they decide how to implement or regulate gender quotas at national level.
Here's a look at the state of gender quotas in EU countries:
Norway: Norway is often cited as an example of a country that has successfully implemented gender quotas on the boards of listed companies. Norwegian law requires that at least 40% of board members be women.
France: France has passed a law requiring companies to have at least 40% of board members be female. This law applies to state-owned companies and publicly traded companies.
Sweden: Sweden has taken a voluntary approach to promoting gender equality on boards. Companies are encouraged to set their own gender targets for board representation.
Germany: In Germany, listed companies must have at least 30% of supervisory board seats held by women. This rule also applies to companies with a supervisory board of more than three members.
Belgium: Belgium has gender quotas in politics, where a 50% reservation applies for each gender on electoral lists. This approach also applies to regional and community governments.
Spain: In Spain, a law was passed requiring electoral lists to have a minimum proportion of 40% for each gender. This regulation applies both at national, regional and local level.
The EU supports the promotion of gender equality and encourages Member States to implement measures to increase the representation of women in various fields, including public offices and the private sector.
"Gender representation is crucial to enhancing government action as it can lead to more inclusive decision-making. Also, when citizens see diversity in approach they have more trust in democratic institutions. Therefore, a greater representation of women can lead to the implementation of more effective, inclusive and equitable public policies. Last but not least, women and girls who see women in leadership positions can be motivated to follow their own aspirations and enter politics or other fields where they can make a significant change", says the President of ADAA, Andreea NEGRU.
In conclusion, gender representation is essential for bringing diverse perspectives and ensuring greater equity in the decision-making process. This contributes to building a more democratic and representative society for citizens.
---
Trending Now