The Romanian Digitalization Authority launched the "Digital Challenge" project for the development of IT skills
---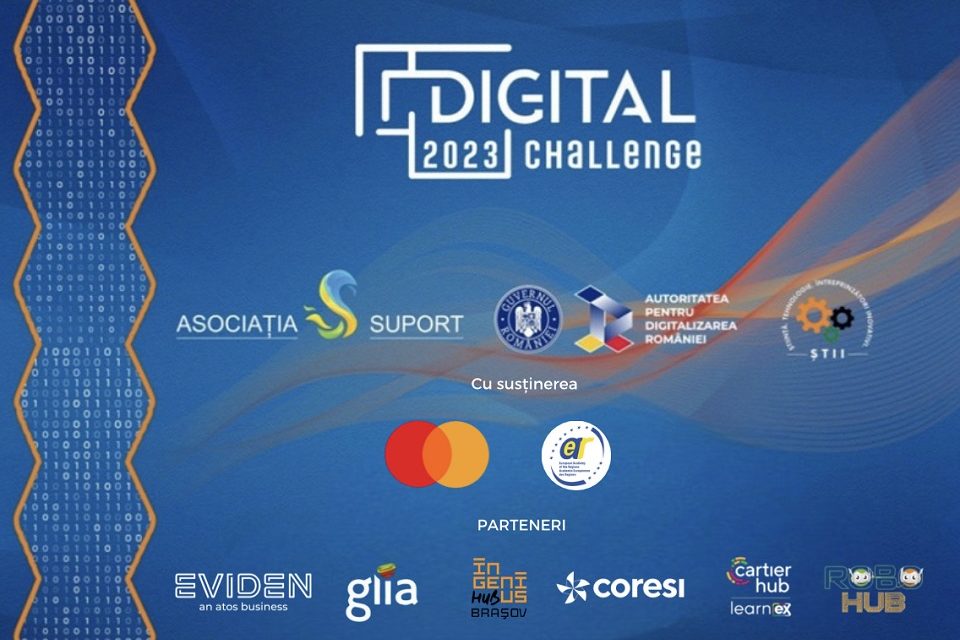 The Romanian Digitalization Authority (ADR), in partnership with the Association for Science, Technology and Innovative Entrepreneurs – ȘTII, with the support of Mastercard Romania, the European Academy of Regions (AER) announces the launch of the "Digital Challenge" project. This project aims to develop the necessary IT skills to prepare young people for the ever-evolving digital age.
The "Digital Challenge" project focuses on the training of human resources in the IT field, facilitating the transfer of knowledge from specialists to young people and promoting solid partnerships between the university environment, the pre-university environment, and the economic environment. The implementation of this project will contribute to the transmission of current knowledge to future generations and to the construction of a future of competence and performance.
The main objective of the "Digital Challenge" project is to develop the digital skills of children and young people, thus creating a link between generations. This objective will be achieved through the organization of specific events, which include an annual international online competition, an international conference, and a scientific communication session.
The international competition "Digital Challenge" is aimed at young people between the ages of 14 and 26 and includes areas such as programming, 3D design, 3D modelling and aeromodelling. The competition will give participants a platform to express their creativity and skills in the digital field.
The international conference, which will take place in person and will be broadcast live, will bring together the winners of the competition and offer sessions of presentations by international speakers.
There will also be a section dedicated to the presentations of partner companies and institutions, as well as workshops addressing the project's theme. This conference aims to facilitate connections between professionals and aspirants in IT, aerospace, or related fields.
Within the project, there will also be a session of scientific communications, which will be indexed in an international database and will be dedicated to students, master's students, doctoral students, and academic staff.
"The Internet is everywhere and enters young people's lives from their earliest years – from games that help them learn to read to their first social media accounts and online interaction. And more recently, even online school. And digital skills help them develop on all levels. Digital skills enable young people to interpret and apply the theoretical parts, make the connections so useful for integration into society after high school/college graduation and help them start their careers. Digitization of Romania must be done from the ground up, let us talk with those who should adopt this digitization, with the kids, with the students", stated Dragoș Tohănean, vice-president of the Authority for the Digitization of Romania.
---
Trending Now