Workforce shortages in Europe or how to win the ongoing war for talents
Posted On November 9, 2022
---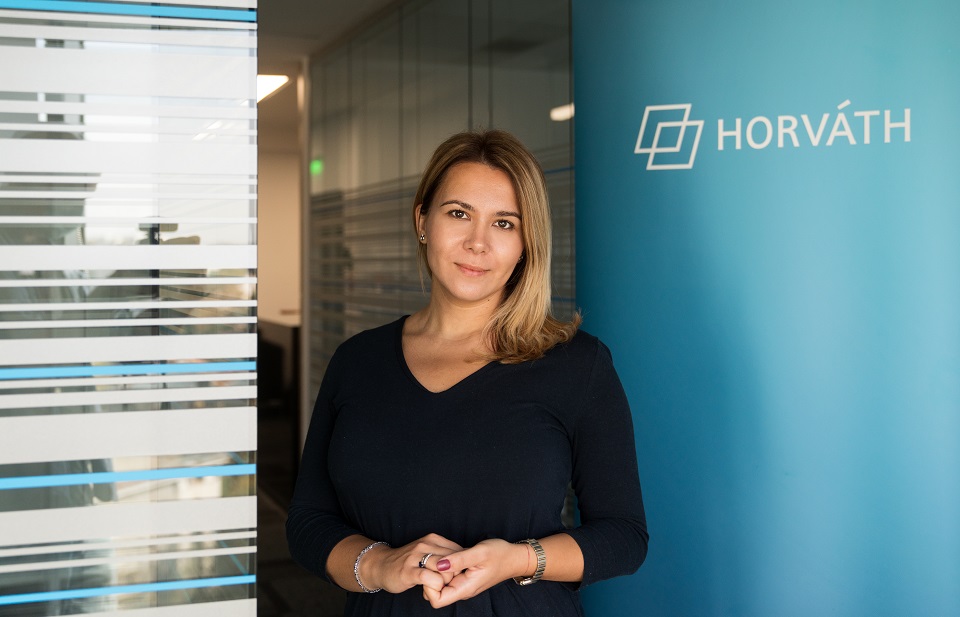 Interview with Maria Boldor, Principal, Horvath Romania
Recent studies of the German IFO Institute for Economic Research show that almost half of the questioned companies in Germany are forced to reduce their offer and limit their business operations due to the lack of workforce. But this is not the case only in Germany. According to European Commission, about one-quarter of manufacturing and services businesses in EU reported lack of workers as a factor limiting production in January, the highest proportion since data was first available in 1982.
What are the root causes of this trend in Europe in the recent period?
In order to develop a comprehensive understanding about the root causes of the workforce shortage, we need to analyze it through a multidimensional perspective.
First, we need to acknowledge that the Covid-19 outbreak played an important role in changing the landscape of the labor market. Beside forcing businesses to change their modes of operations, this new context brought on in people's lives uncertainty, sudden layoffs, lockdown measures that suspended activities or professional and social isolation. These aspects influenced career and job expectations and thus, the labor market experienced significant structural changes. There is also a shift regarding work-life balance and compensation package expectations.
Second, changing demographics substantially influence this trend in Europe. The pandemic has also caused a wave of early retirements among the industry's aged employees. Therefore, as baby boomers retire, there are not enough skilled young people entering the labor market to replace them.
Third, the manufacturing industry is well known for its specific qualifications that may challenge the hiring process. The industry reputation may be negatively perceived by the younger workforce, due to their ingrained understanding about factory work. Moreover, here it is also worth mentioning that in recent years, Europe is also facing skills shortage trends.
What industries are most affected and why? What industries you believe will recover first and when can we expect this?
Workforce shortage is intensified by distinct factors. One of them is related to the advancements of the transition to a climate-neutral economy, which force carbon-intensive industries to implement decarbonizing solutions. Among these industries we can list manufacturing, construction, or transportation. Thus, the need to implement such solutions creates demand for a new set of skills. There is still room for improvement in terms of collaboration between business and academia, reskilling, and upskilling programs that meet changing demands of industry competences.
Furthermore, the sectors with pre-pandemic high vacancy rates experienced higher increases during the Covid-19 outbreak. However, it is not about a trend of slowing recruitment, but rather about skills mismatches. Workforce shortage could become long lasting if changes in demand continue and it is left unaddressed. The results may be seen in the next few years, as it is a complex process influenced by multiple factors.
Deutscher Industrie und Handelskammertag (DIHK) President Peter Adrian is not an optimist. He said that "the problem are not only shortages of qualified workers, but also of the unqualified" and is expecting that it will only get worse in the future. How do you see this unfold in the upcoming period? What are the possible macroeconomic consequences of workers shortages?
This trend may continue to have a negative impact on the work environment if the skill matching process doesn't benefit from any improvements. In terms of macroeconomic consequences, it may be anticipated that wage growth will be accelerated as a result of the present inflation increase, tightening the labor market and developing more labor-oriented policies. This trend may contribute to a slower post pandemic recovery, as the potential to start a price-wage spiral will result in an inflation persistence.
Will this affect the recovery from the current crisis? Moreover, could it deepen the crisis and?
Businesses must begin reshaping the landscape by acknowledging future strategic priorities and directions, otherwise, this trend may affect the recovery from the current crisis. On one hand, it is about the changing workforce. The competition for talent has become high and companies need to find solutions to secure their talent. As experienced professionals are retiring more quickly than younger individuals can replace them, companies need to manage this problem. On the other hand, the changing skillset is a real challenge for the current labor market. In addition to the reduced number of newly qualified employees entering the industry, there is a need to support the development of a tech-driven or industry specific skilled workforce.
Could the companies had prevented this and avoid the current scenario? Is there any way to build resilience?
Both prevention and resilience need to be built around improving human resource management while also leveraging new technologies.
First, the HR function is in a transitioning process from an organizational and operational role to a more strategic and business partner oriented one. HR professionals need to take into consideration how new generations' behavior and expectations may interact with the organizational development objectives in order to ensure sustainable business growth. Continuous training, proper onboarding, on-the-job training and continuous development is a solution that addresses the industry needs in terms of emerging technology development and new skills required. In a complementary manner, rethinking the rewards and recognition programs will build resilience in terms of workforce and talent attraction.
Second, a solution that companies may need to consider striving against the workforce shortage is to implement new technologies. For example, manufacturing processes may be efficiently monitored and managed through industry-specific operations management software. Smart factories and automation advancements represent a key factor that can positively influence the candidates' decision to consider working in the manufacturing sector. However, the investment in such an efficient equipment may need to be balanced by upskilling programs.
How can companies overcome these challenges? Is salaries increment a solution or there are other ways to attract new workers?
Salary increment is only a piece of the puzzle. New generation of workers, especially Millennials and Generation Z, are not willing to sign off only transactional contracts. These generations can be distinguished by their different social personalities and higher expectations than their predecessors. They are setting new working standards both in terms of work and rewards, being characterized as technologically savvy, embracing learning at a faster rate than older generations. New expectations in terms of flexible working arrangements, rewards and recognition programs, learning opportunities as well as company's social and environmental initiatives need to be considered in order to attract them. Moreover, both Millennials and Gen Z expect their future employer to address their well-being and promote a diverse and inclusive workplace. Therefore, the fast-changing nature of employee engagement needs to be incorporated into a workforce attraction strategy.
At the same time, non-EU and less developed EU countries are facing a similar problem, but the reason is mostly that their workers are leaving to more developed countries looking for work and leaving behind vacancies. How will this affect these countries and what can they do to tackle it?
The emigration is mainly due to regional negative demographic tendencies as well as significant wage differences. Labor markets depend on the workforce skills availability and their alignment with industry requirements. This trend among non-EU and less developed EU countries where the demand exceeds the supply of workers who are qualified or willing to engage in a specific job can persist unless initiatives to retain the talent will be implemented. Therefore, in order to cope with this, work environment needs to be improved to reduce churn rates, recruiting practices have to be re-evaluated and new initiatives for workforce development need to be implemented. For example, an important source of future skills is represented by students. Active employer branding initiatives and closer cooperation with universities are possible means to reach out to possible candidates. However, if no proper initiatives are being designed and implemented to retain them once they complete their studies, potential risks are unlikely to be mitigated.
---
Trending Now