Dell Technologies Forum is taking place on 16th of November in Bucharest
Posted On November 8, 2022
---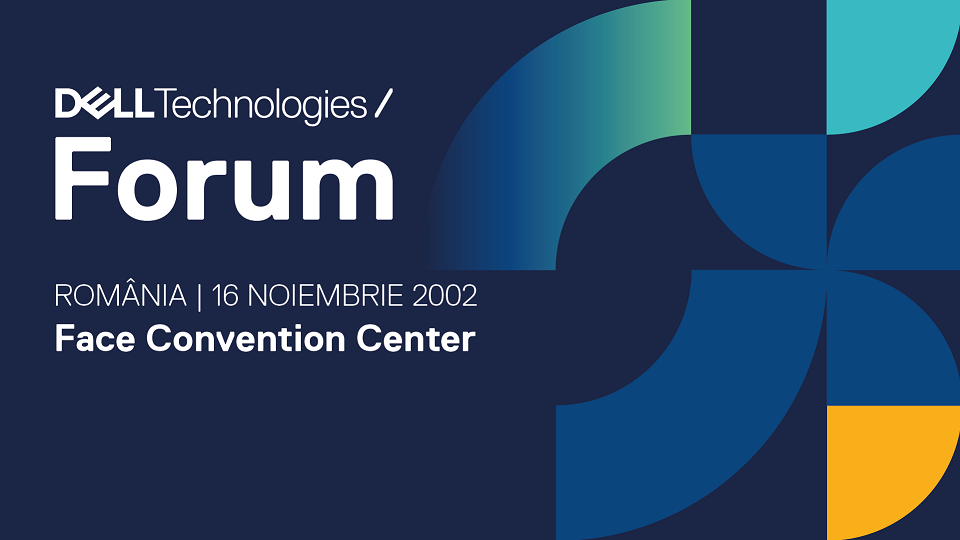 In-person event will guide organisations on enhancing cyber resilience, continuing to innovate while mitigating costs and embracing new technologies to transform and grow.
This year's Dell Technologies Forum invites leaders across Romania to harness new growth opportunities, unlock the true value of data and accelerate the pace of digital transformation in 2022 and beyond.
With businesses recently coming to rely on technology in ways we would never have foreseen, the Dell Technologies Forum is confirmed to take place in Bucharest on November 16th with a focus on helping businesses uncover how emerging technologies can unlock new possibilities for growth.
The annual conference, which has been held virtually for the past two years, will return to an in-person experience at the Face Convention Center in Bucharest.
By engaging in breakout sessions, interactive experiences and connecting with technologists and industry experts, attendants will gain valuable insights focused on everything from multi-cloud strategy delivered as-a-service to modernised and secure technologies and enabling AI decision making at the edge. 
Over the course of the event, a series of keynote speakers, including Mr. Valentin Stănescu, General manager of Dell Technologies Romania, will discuss some of the most exciting trends in the world of technology today together with his special guest, Mr. Adrian McDonald – President of EMEA Dell Technologies.
At the core of this year's Dell Technologies Forum is the inexhaustible potential for innovation and the unique opportunities that digital technology offers, for the sustainable development of companies. In the specially designed Expo area, attendees will have the opportunity to see up close various aspects of the technological innovation of Dell and its partners.
The forum will also enjoy the presence of Mrs. Sophie Ronnertz – Senior Vice President and General Manager, Central and Eastern Europe at Dell Technologies; of Mr. Sasho Tasevski – CEE Presales Director Dell Technologies, which will explain how Dell Technologies helps customers modernize their IT departments, improve cyber resilience, use cloud services and build a modern work environment and also Yugo Neumorni – President CIO Council, who will be the host and moderator of the "customer panel – 3 implementation success stories for modern architectures".
Register now
The Dell Technologies Forum is run in partnership with Intel and Microsoft. For more information and to register for this free event, click here.
---
Trending Now