T-Systems International opens a Digital Hub in Romania
---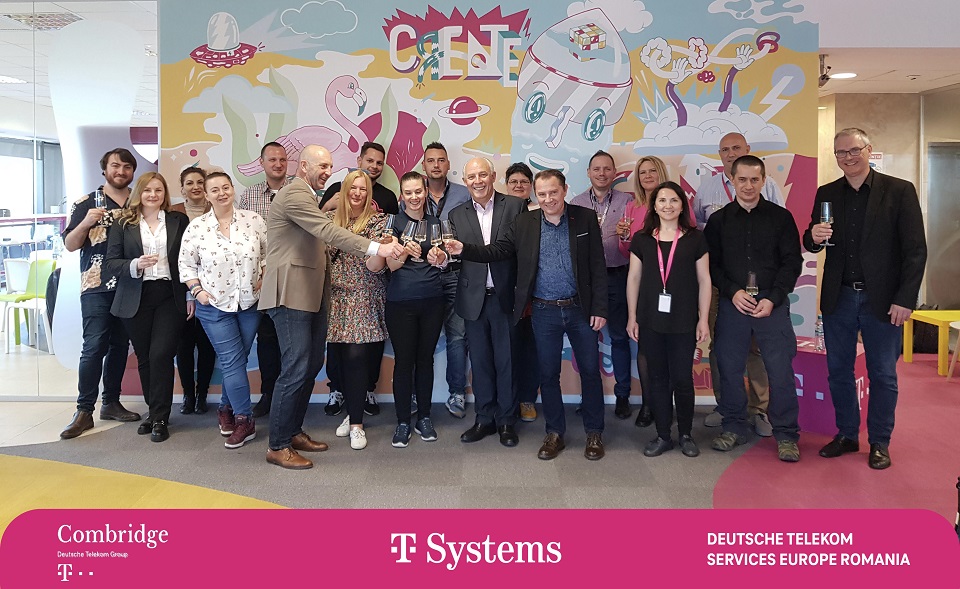 T-Systems International kicks off the opening of a Digital Hub in Romania with the support of Combridge and DTSE Romania, expecting to build up 100+ jobs.
T-Systems International kicked off a new digital hub in Romania, a new delivery center of its Global Delivery organization. The event was hosted by Deutsche Telekom Services Europe Romania at its location in Timișoara with guests from T-Systems International, Combridge and Deutsche Telekom IT Solutions Hungary.
With around 28,000 employees worldwide and a turnover of more than 4.0 billion Euros (2021), T-Systems is a global IT services provider with a strong market presence in the DACH region, and with a large global delivery setup, serving the corporate customers of Deutsche Telekom with innovative digital solutions and efficient managed cloud services.
Goal of the new Digital Hub in Romania is to attract talents from the Romanian IT job market. They will join and support T-Systems using agile working methodologies together with T-Systems IT experts from the other strategic Delivery Centers in Hungary, Slovakia, India and with T-Systems Units for Digital Solutions and Managed Cloud Services globally. The aim is to develop industry-specific software applications and innovative technologies such as artificial intelligence, big data and blockchain, operate IT infrastructures, migrate to multi-cloud environments.
Laszlo Posset, Vice President at T-Systems International, as leader of this project, was the host of the opening event. Mr. Posset is the responsible leader in the Headquarters of T-Systems International, to set up and make the Romanian Hub operational by building up a 100+ software developers team across different locations in Romania in this year. Essentially, an international and experienced team came together to build the right lineup for this project and create value for T-Systems and its global clients.
(P)
---
Trending Now