Renovated school at almost zero energy consumption standard as part of Romania Eficienta project
---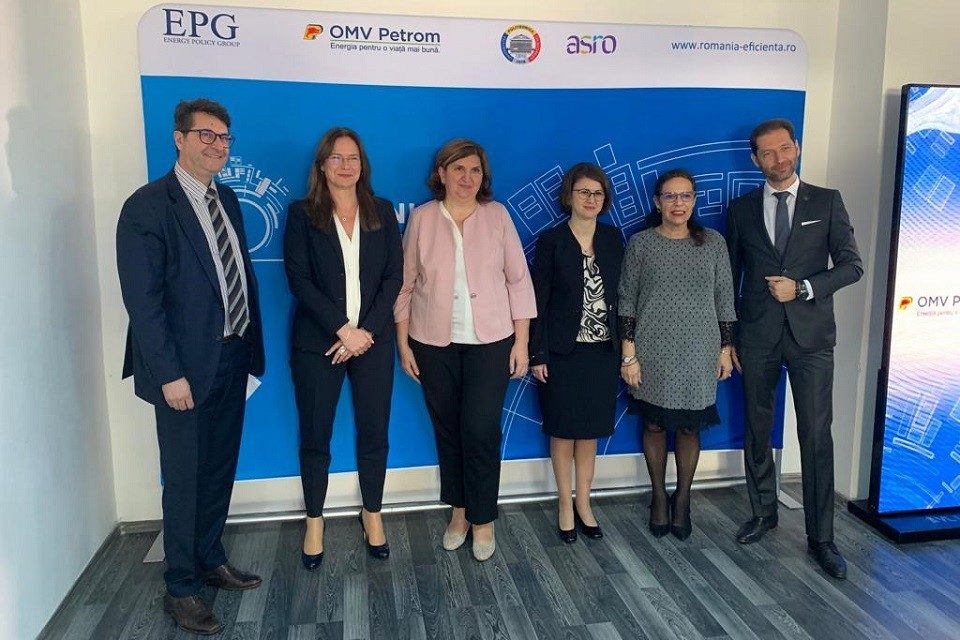 Romania Eficienta, the largest national private project dedicated to energy efficiency in buildings, carried out by Energy Policy Group (EPG) with the funding from the official sponsor OMV Petrom, completed the renovation works at nZEB (nearly zero-energy building) standards carried out at "Elie Radu" Energy Technology High School from Ploiesti.
This represents a premiere at national level, being the first private investment of this kind and the largest renovation project at nZEB standard of a public school in Romania, with innovative technological solutions. Thanks to this investment, the school building will have an annual average energy consumption reduced by about 60 percent. In addition, due to its photovoltaic and solar and thermal panels, the building could ensure its energy consumption almost entirely out of its own sources, during the warm seasons.
The investment for the energy rehabilitation of the building C10 from "Elie Radu" Energy Technology High School from Ploiesti was approximately EUR 1 million and was supported by OMV Petrom, the official sponsor of Romania Eficienta project. During the works in Ploiesti, the company Signify joined as sponsor and offered the ultramodern lighting system, while the Electrica Group contributed with the system of photovoltaic panels.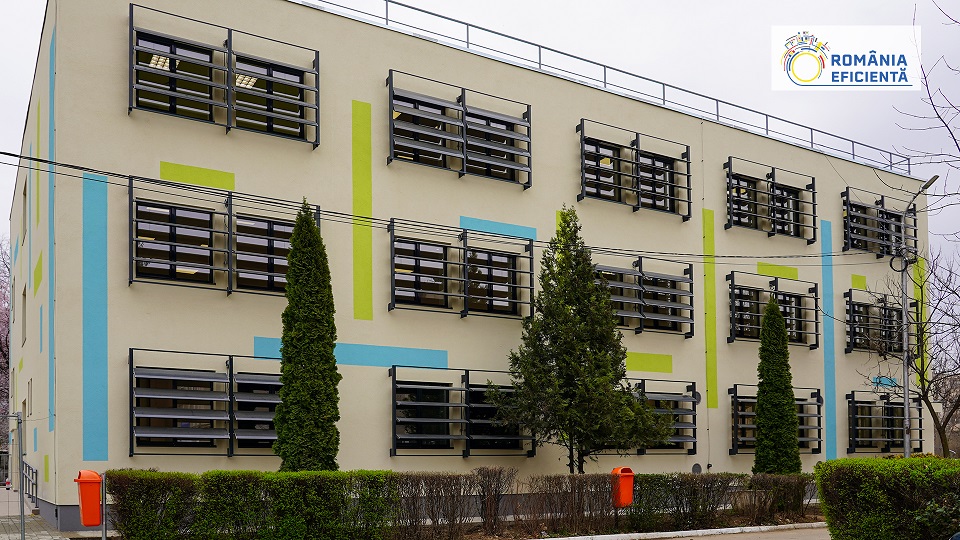 Christina Verchere, CEO of OMV Petrom: "Buildings use approximately 45 percent of Romania's energy consumption, as many of the buildings constructed before 1990 have an energy consumption 2-3 times higher than the modern ones. We have a huge opportunity for energy efficiency and the project for the rehabilitation of «Elie Radu» high school stands for it. We can all contribute to a cleaner environment by adopting a more responsible behavior towards energy consumption".
Radu Dudau, Director of Energy Policy Group and coordinator of Romania Eficienta Project: "When we launched Romania Eficienta project, in June 2019, we committed to achieve a few profound renovations of certain schools in Romania, which have a reference role in terms of renovation standards. We are delighted of this first success by which we managed to turn this school building from Ploiesti into one with a very high energy performance, at nZEB standard, an extremely ambitious level which is generally less achieved in Europe. Beyond the substantial reductions of energy consumption which will be achieved, the pupils will have from now on a much healthier indoor environment suitable for school performance, as the classrooms are also equipped with air disinfection equipment".
The building C10 from" Elie Radu" Energy Technology High School from Ploiesti has classrooms on the ground floor, and a dormitory area at the higher floors, with a total deployed surface on three levels of about 1,500 square meters. In this school building about 250 pupils learn and about 60 teaching staff members carry out their activities. About 80 pupils are accommodated in the dormitory.
The renovation works started last summer and, in order to be brought to the nZEB standard, the building was equipped with best-performing equipment and high-quality materials. Here are the main energy rehabilitation works carried out outside and inside the building through Romania Eficienta programme:
The thermal insulation of the external walls with basalt mineral wool 15 cm thick, thermal insulation of the socle with fireproof extruded polystyrene of12 cm, thermal insulation of the terrace with fireproof extruded polystyrene of 20 cm, thermal insulation of the flooring over the unheated basement;
The complete replacement of existing carpentry on windows with energy-efficient aluminum carpentry, with low-e triple-glazed windows;
Modernization of the lighting system, by replacing the existing fluorescent and incandescent lighting fixtureswith LED-type ones, which have high energy efficiency and large lifecycle, and the installation of a smart remote control lighting system (equipment assured by the sponsor Signify);
Introduction of a system for the production of electricity through photovoltaic panels, which includes 14 photovoltaic panels of 410 W each (equipment provided by the Electrica Group);
Installation of a domestic water heating system with 10 solar thermal panels and storage in boilers with a total storage capacity of 3,000 liters, so that the building will automatically disconnect from the thermal point of the campus whenever climatic conditions favor autonomy;
Replacement of pipes and radiators in the whole building; installation of a household water heating systemwith thermal solar panels and its storage in boilers, so that in the summer the building will be decoupled from the thermal point of campus;
Replacement of pipes and radiators throughout the building: replacement of thermal agent columns for heating; replacement of all existing heating fixtures with new ones, made of steel, and their equipping with thermostatic taps, return adjustment taps, deaeration taps;
Mounting of air filtration equipment with heat recovery andequipping the classrooms with air disinfection equipment, which will assure protection from viruses and a healthier environmentfor pupils and teachers during the classes;
Installation of shading devices in the extremely sunny windows;
Full indoor rearrangement (finishes of floors/walls/ceilings fully reconstructed, new sanitary objects etc.), which increased the quality of comfort in the use of the building.
---
Trending Now