Forty Management to develop the highest residential tower in Romania
Posted On January 13, 2022
---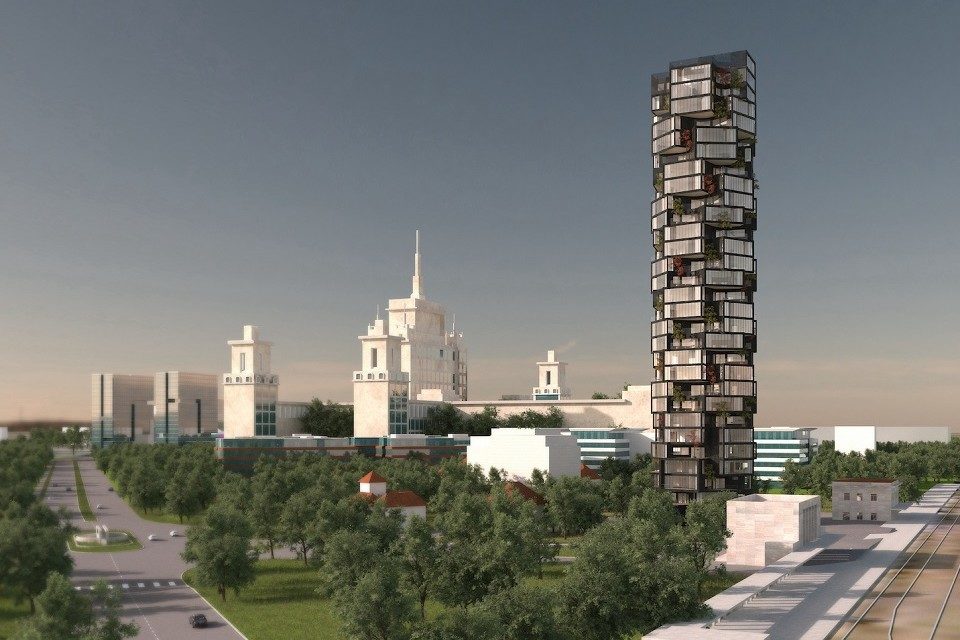 Forty Management, one of the main real estate developers of mixed and urban regeneration projects in Romania, plans to develop an exclusive residential project, Royal Suites Central District, with a market value of 76 million Euro.
Central District Royal Suites will be the highest residential complex in Romania, with 122 meters. The new project will be located on a 3,000 sqm plot of land placed near Miorita Fountain and will provide 34 luxury apartments developed in 3 configurations: full floor apartment, half floor duplex and 2 storeys penthouses.
"The architectural concept of this building focuses on qualities offered by the most exclusive projects in the world, such as unique views, height of space, natural light, premium materials, energetic autonomy and high-technology related to comfort. The volume and geometry of the building, designed as a spiral, offer generous terrasses with unique 270 degrees opening views. This project places Bucharest on the map of modern landmark projects" says Traian Bompa, principal architect at Sane Architecture.
Central District Royal Suites will be a passive autonomous building, energetically self-sustained. The building's façade, made of a mixture of black composite stone and photovoltaic panels, in combination with geothermal systems and generous thermal insulation on the outside, make this project one of the most sustainable developments in Romania.
The project offers multiple facilities, such as a semi-Olympic swimming pool, a gym and a fitness area, a spa equipped with sauna, massage and hammam, a cigar lounge, a wine tasting area, an audition room with a recording studio, spaces for personal storage and an automated valet parking system. The ground floor will host the reception area, the art gallery, working and meeting spaces, a bar, a lounge and a library for residents.
The concept was designed following by Sane Architecture, an architecture studio based in Paris, whose projects have been awarded in several international competitions. The company was founded in 2013 by two Romanian architects, Christina Chelarescu and Traian Bompa, and is now known for its extended experience in architecture, economics and art.
---
Trending Now