Hungarian company Terran opens new solar roof tile factory, Romanian sales to start next year
Posted On September 27, 2021
---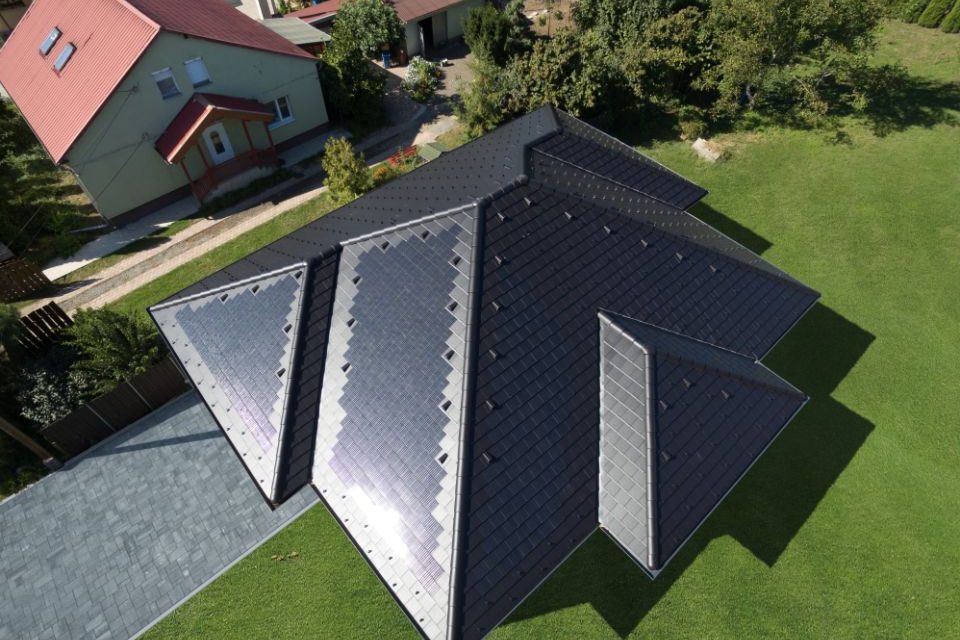 Terran, the Hungarian roof tiles producer, also present in Romania with a factory at Campia Turzii, inaugurated a new factory in Pécs, Hungary, dedicated exclusively to the Terran Generon tile system.
This is the sixth factory opened by Terran, a Hungarian group producing roof tiles in its factories in Hungary, Romania, and Slovakia. The inauguration of the new Terran Generon factory in Pécs aims to boost the production of sustainable energy for homes and public buildings throughout the whole region.
The new factory in Pécs, which will produce over 200,000 units/year, will also deliver the Generon solar tiles to the Romanian market. "According to our plans, we will officially start sales on the Croatian and Romanian markets from next year. There is a high level of preliminary interest, and the conditions for the product release are set. In addition, since we have had our own concrete roof tile manufacturing unit in Romania since 2018, all other transport, storage and service options are also available", states Szabolcs Tóth, Regional Marketing Director of Terran.
"After nearly a decade and a half of market presence, Terran has been present in Romania with its own production plant in Câmpia Turzii since 2018, which helps and makes supply more flexible. There is continuous development in this market, and we expect further enhancement by the introduction of Generon. Our Generon-compatible products, Zenit and Rundo, are also becoming more and more popular in Romania, besides the wavy Danubia. And according to our surveys, there is also a demand for roofing solutions that utilize aesthetic sustainable energy", states Kocsis Szilveszter, CEO of Terran Romania.
---
Trending Now