Kaufland opens its 4th store in Constanta, reaches 145 hypermarkets in Romania
Posted On September 16, 2021
---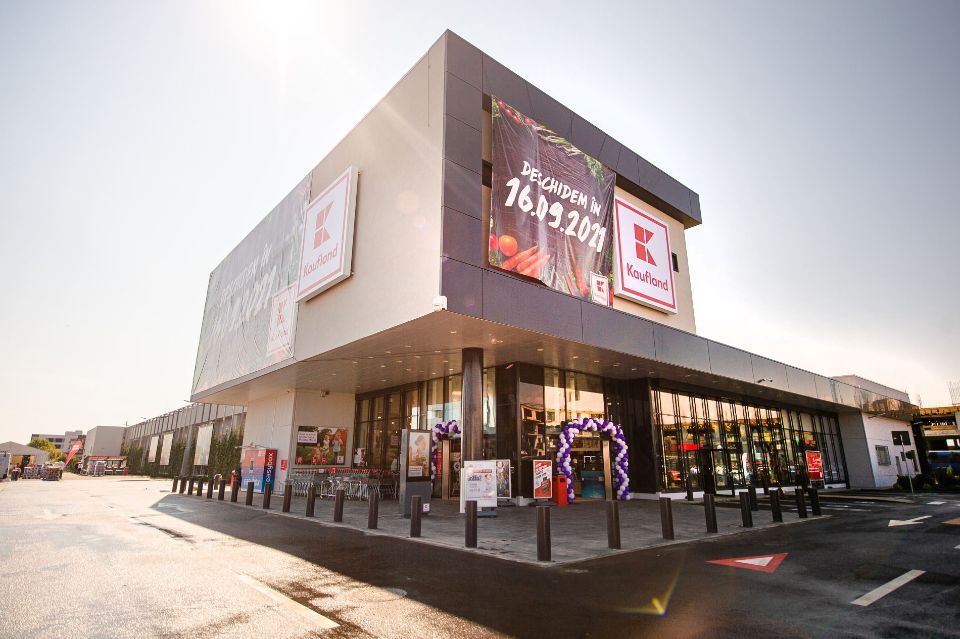 Kaufland Romania continues its expansion, announcing the opening of the 145th hypermarket in the network, in Constanta. The new store is the 4th in the city and will generate more than 100 new jobs, with a direct impact on the local economy.
Located on Bd. Tomis no. 437, the hypermarket has a total area of ​​over 5100 square meters, of which almost 3000 square meters are allocated to the sales space.
The new store in Constanta is the fourth Kaufland in the country to have a new green space concept implemented by the company in Romania. Thus, it will have an area of ​​3,400 sqm of green space on the ground, 4,500 sqm of green roof, respectively 850 square meters of green facades.
This is a new concept of green space initially implemented in three stores in the Capital – Kaufland Străulești, Kaufland Sisești and Kaufland Voluntari, which will generate low water consumption by using plant species with increased drought resistance. Over time, these green spaces are turning into urban mini-gardens, with a high degree of sustainability.
The store will open its doors to the public on Thursday, September 16, and the working hours during the week will start from 7:30 to 22:00 from Monday to Saturday, respectively from 8:00 to 20:00, Sunday.
Customers are expected in the opening week with a special program, which will take place in the store parking lot and will include a mobile school of healthy eating and the screening of an animated film.
The new Kaufland store in Constanța has a large parking lot, with 227 places, of which 80 places have shading awnings, 8 are allocated to people with disabilities, respectively 6 for parents, but also racks for bicycles. The hypermarket is also equipped with two e-charge stations for fast charging of electric cars.
---
Trending Now