BCR reached net profit of 140.9 million Euro in H1 2021
---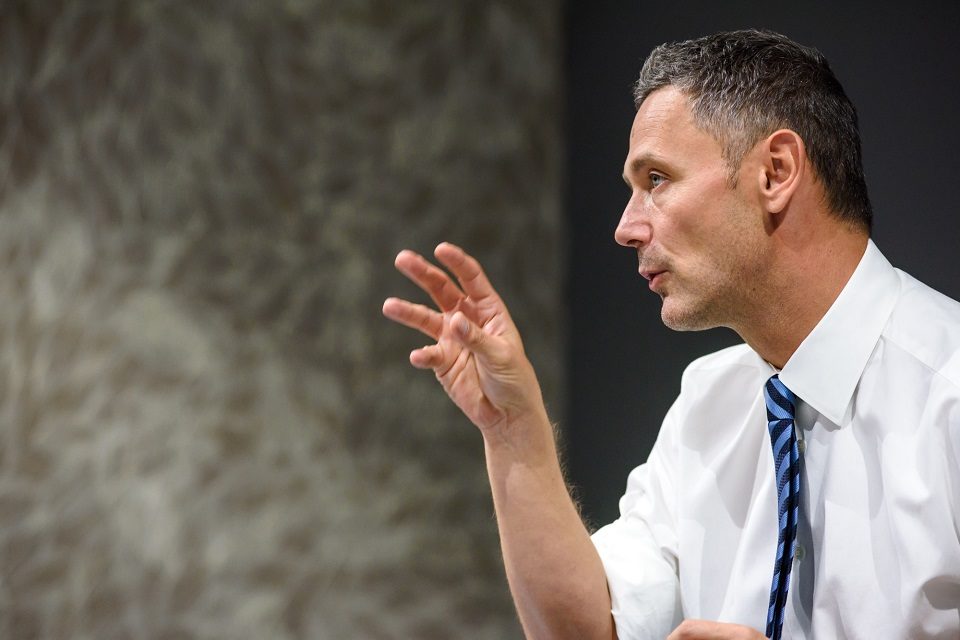 BCR achieved a net profit of RON 690.8 million (EUR 140.9 million) in H1 2021, up by 38.5% against RON 498.9 million (EUR 103.6 million) in H1 2020, on the back of both improved operating performance mainly due to higher business volume and lower risk costs allocation. 
Operating result improved by 12.7% to RON 1,012.5 million (EUR 206.6 million) in H1 2021 from to RON 898.2 million (EUR 186.5 million) in H1 2020, on the back of higher operating income along with lower operating expenses.
Net interest income slightly improved by 0.7% to RON 1,196.0 million (EUR 244.0 million) in H1 2021, from RON 1,187.8 million (EUR 246.6 million) in H1 2020, driven by higher loan and deposit volumes in both retail and corporate, partly offset by lower market rates.
Net fee and commission income strongly increased by 21.4%, to RON 383.8 million (EUR 78.3 million) in H1 2021, from RON 316.2 million (EUR 65.6 million) in H1 2020, on the back of higher transaction business compared to lower business activity and measures implemented for supporting clients during the pandemic context.
Net trading result increased by 21.8%, to RON 174.1 million (EUR 35.5 million) in H1 2021, from RON 142.9 million (EUR 29.7 million) in H1 2020, mainly driven by higher trading activity.
Operating income increased by 6.5%, to RON 1,814.3 million (EUR 370.2 million) in H1 2021, from RON 1,703.5 million (EUR 353.6 million) in H1 2020, driven by higher business volumes.
General administrative expenses reached RON 801.8 million (EUR 163.6 million) in H1 2021, down by 0.4% in comparison to RON 805.3 million (EUR 167.2 million) in H1 2020, mainly due to positive impact from the deconsolidation of CIT One subsidiary as well as slightly lower contribution to deposit insurance fund in 2021.
As such, cost-income ratio improved to 44.2% in H1 2021, versus 47.3% in H1 2020.
Impairment result from financial instruments recorded an allocation of RON 77.2 million (EUR 15.8 million) in H1 2021, significantly lower as compared to RON 169.9 million (EUR 35.3 million) booked in H1 2020. This result has been mainly triggered by allocations of portfolio provisions in H1 2021 reflecting the bank's conservative risk approach, bymaintaining a prudent outlook on certain industries in the current context.
NPL ratio stood at 4.3% as of June 2021, slightly lower than 4.5% recorded as of December 2020. This evolution is reflecting the positive trend in loans to customers and was also supported by a low NPL formation. At the same time, the NPL provisioning coverage stood at 125.3% as of June 2021.
Solvency ratio for BCR Bank standalone, according to the capital requirements regulations (CRR) stood at 21,95% as of May 2021, well above the regulatory requirements of the National Bank of Romania. Furthermore, the Tier 1+2 capital ratio of 21.4% (BCR Group, after 2020 profit capitalization) as of December 2020 is clearly reflecting BCR's strong capital and funding positions.
Loans and advances to customers increased by 4.3% to RON 44,872.5 million (EUR 9,105.6 million) as of 30 June 2021 from RON 43,002.5 million (EUR 8,833.2 million) as of 31 December 2020, supported by increases in both retail (+3.0% ytd) and corporate (+5.1% ytd).
Deposits from customers decreased by 0.3% to RON 64,712.5 million (EUR 13,131.6 million) as of 30 June 2021 versus RON 64,876.8 million (EUR 13,326.4 million) as of 31 December 2020, supported by the increase in retail deposits (+1.7% ytd), while corporate deposits declined by 4.9% versus 31 December 2020.
"We continue to evolve at the economic and societal level, and 2021 came to show us that flexibility helps us grow atall levels – digitalisation, improved customer experience and financial education. We are now seeing a recovery in the economy and a favourable context, we are seeing new projects expanding and we are committed to support sustainable initiatives. During this period, we have been communicating intensively with our clients about their interest in key topics such as climate impact, social inequality, and education. Together we create relevant approaches to capture the transformational opportunity for a better and equitable future.
Moreover, we expect EU funding of more than EUR 80 billion from the Multiannual Financial Framework 2021-2027 and NRRP to be the accelerating momentum in our country's evolution. We are ready to contribute vigorously to this process at different levels, from education and process factors to co-financing and direct funding. This is a unique opportunity to take the step towards a high-performing and sustainable economy and society, and the success of the national plans is a key priority for the BCR team in the coming years," said Sergiu Manea, CEO of Banca Comercială Română.
---
Trending Now