Deloitte study: housing in Romania, among the cheapest in Europe. A standard new dwelling can be purchased for seven average gross annual salaries
---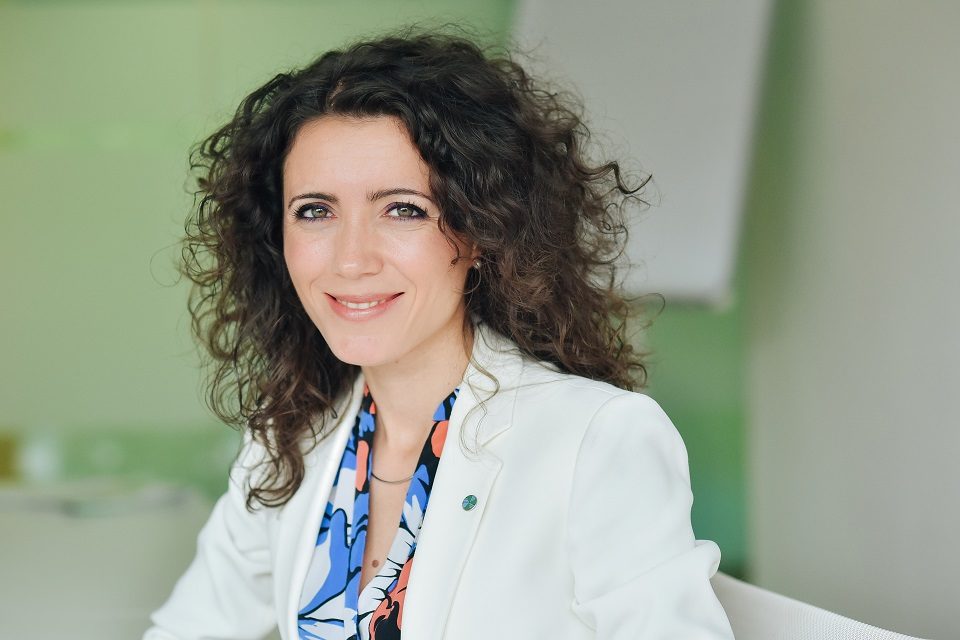 New dwellings' prices sold on the Romanian market increased by 3.1% in 2020 compared to the previous year, reaching an average of 1,322 EUR/sqm. Thus, Romania ranks fourth among the 24 countries analyzed by the Deloitte Property Index 2021 report, in increasing order of prices, after Bulgaria, Bosnia and Herzegovina and Portugal. Regarding the affordability of housing, calculated according to the number of average gross annual salaries needed to purchase a new standard dwelling (70 sqm), Romania is in the middle of the ranking.
For the first time, Austria took a leading position in 2020 as the most expensive country of the ones analyzed, with an average price of 4,457 EUR/sqm, followed by France with 4,421 EUR/sqm. Average price of over 4,000 EUR/sqm has also been recorded last year in Germany, the United Kingdom and Israel. On the opposite side, with the lowest average transaction price for a new dwelling, is Bulgaria (578 EUR/sqm), followed by Bosnia and Herzegovina (881 EUR/sqm).
The highest price growth during 2020 was recorded in Hungary, where the transaction price of new dwellings rose by 12.3% compared to the previous year, the Netherlands and Germany (10.81% each). Overall, house prices rose last year in 21 countries out of the 24 analyzed. Price declines were recorded in Norway, with a 4% decrease, Bosnia and Herzegovina (-1.54%) and Italy (-1.24%). Romania, with an annual increase of 3.1% in prices, ranks sixth in the ascending order.
"Despite the uncertainty surrounding the European economy in 2020, in most cases, the residential market experienced price growths. This development is due to the fact that most countries reported unprecedented demand for new housing shortly after the lifting of the restrictions imposed in the context of the pandemic, as well as, most likely, due to increased construction costs and the accessibility of financing. For the second half of 2021, the majority of study participants (73%) estimates that prices will continue to rise in a general inflationary climate," said Alexandra Smedoiu, Partner, Deloitte Romania, and Real Estate Industry Leader.
The Deloitte Property Index 2021 also analyzes 61 European cities and Paris leads the top of the most expensive housing, with an average price of 12.917 EUR/sqm for a new dwelling, followed by Tel Aviv (10,332 EUR/sqm), Munich (8,700 EUR/sqm) and London (7,916 EUR/sqm). Three Romanian cities are included in the ranking, respectively Cluj-Napoca (1,800 EUR/sqm), Bucharest (1,440 EUR/sqm) and Timisoara (1,270 EUR/sqm).
Paris also leads the ranking of the cities with the highest rents, with 28.6 EUR/sqm/month, followed by London (26.1 EUR) and Oslo (24.7 EUR).
In order to make a relevant comparison of the markets analyzed, the study also calculates the affordability of housing based on the number of average annual gross salaries needed to purchase a new standard dwelling (70 sqm). A Romanian needs seven annual salaries for such a purchase, which represents an average level of affordability. The hardest-to-reach dwellings are in Serbia, where 15.2 gross average annual salaries are needed for a new dwelling, and the most affordable are in Portugal, Belgium and Ireland (3.1 average annual salaries).
In contrast, Romania has the most expensive mortgage loans, with an average interest rate of 5.3% a year. Portugal is at the opposite end, where interest rates fluctuate around 1% a year.
The 10th edition of the Deloitte Property Index study analyses the evolution of the residential real estate market in 24 countries and 61 European cities during 2020.
Deloitte provides worldwide audit, consulting, legal, financial advisory, risk advisory, tax and related services to public and private clients spanning multiple industries. Deloitte serves four out of five Fortune Global 500 companies through a globally connected network of member firms in more than 150 countries and territories, bringing world-class capabilities, insights, and high-quality service to address clients' most complex business challenges. Deloitte's goal is to make an impact that matters through its more than 330,000 professionals.
Deloitte Romania is one of the leading professional services organizations in the country providing, in cooperation with Reff & Associates | Deloitte Legal, services in audit, tax, legal, consulting, financial advisory, risk advisory, business processes as well as technology services and other related services, through 2,000 professionals.
---
Trending Now
You may also like