Enel X partners with Kaufland to build a one million Euro photovoltaic park
---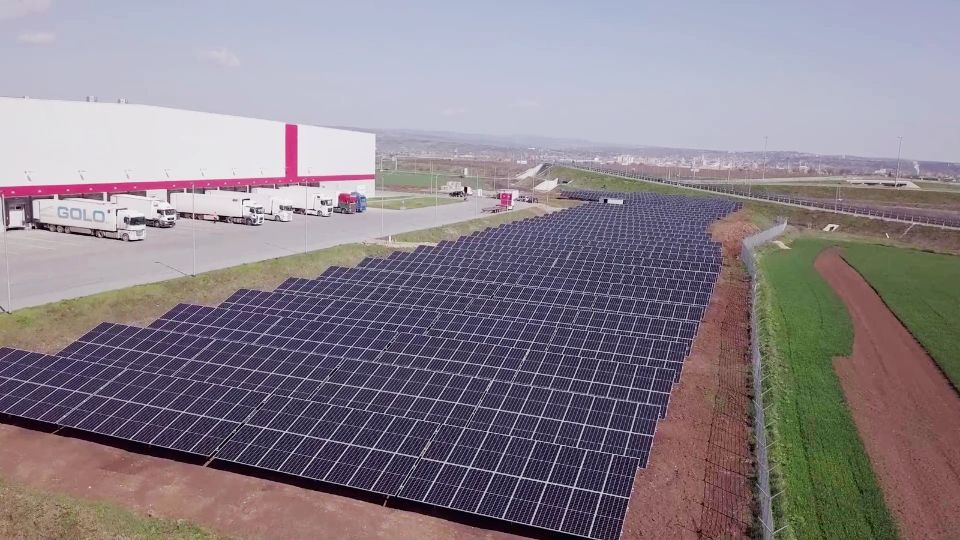 Enel X Romania is implementing a photovoltaic system for Kaufland Romania retailer in Turda, with an installed capacity of 1 MWp. The project involves the turnkey delivery of a system that integrates over 2,000 photovoltaic panels located on the land in the close vicinity of the Kaufland logistics centre in Turda, a one million Euro investment.
"Enel X continues to support the business environment in the energy transition and offers customized solutions for companies that put sustainability at the forefront. Beyond the positive impact on the environment, photovoltaic systems lead to lower electricity costs, giving beneficiaries the opportunity to track their production and, consequently, to streamline their energy consumption. We are happy to work with companies that have repeatedly demonstrated care for the environment, and we are glad that they carry this value in the field of electricity and chose our products. We encourage business partners to invest in renewable energy today, to be prepared for tomorrow," said Laurentiu Brumaru, Head of Sales & Marketing e-Industries, Enel X Romania.
"Through this approach, we want to expand sustainability actions and the fight to protect the environment. The project, the first of its kind in the Kaufland Romania network, contributes to reducing the impact on the environment, by reducing the carbon footprint. Green energy, which comes from renewable sources, is a sustainable alternative and helps maintain a clean environment, therefore, the company's goal is to continue to invest in such solutions with our partners," says Valer Hancaș, Director of Communication and Corporate Affairs, Kaufland Romania.
The photovoltaic system implemented on the ground in the vicinity of the Kaufland logistics centre ensures an annual electricity production of 1,277 MWh, contributing to cutting carbon dioxide emissions by 595 tons/year. The project developed together with Enel X brings retailer Kaufland annual electricity savings estimated at about 112,000 Euro.
---
Trending Now