Energy Minister visits the works of the 400 kV overhead power line which will increase the capacity to integrate renewable energy in southwestern Romania
---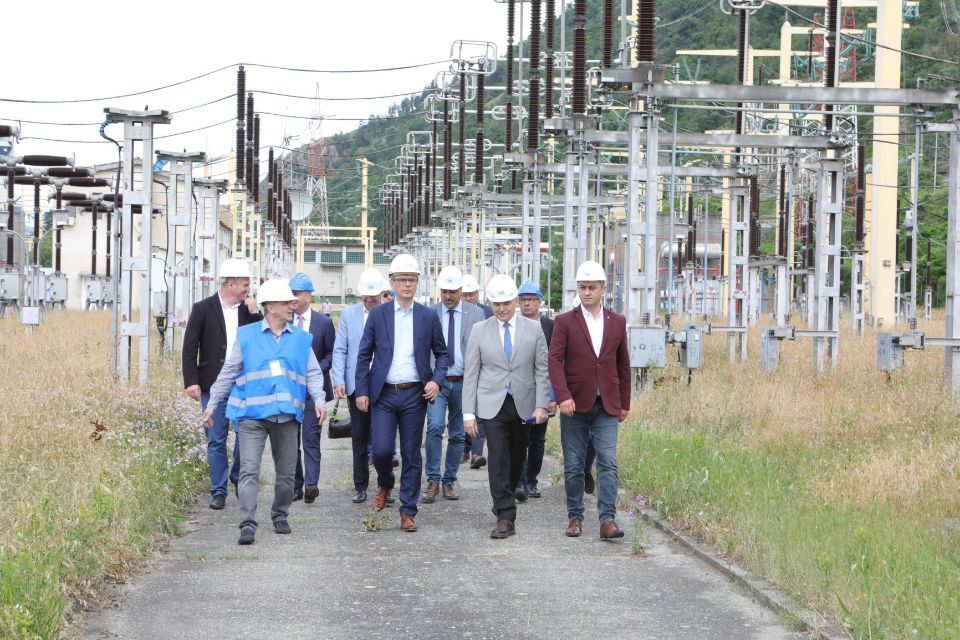 Transelectrica is carrying out works on the power line section built between Portile de Fier and Reșița, an essential stage for the 400 kV transition project of the entire Banat Axis, which will also close Romania's 400 kV Ring. The Minister of Energy Virgil Popescu and the president of the Transelectrica Directorate, Cătălin Nițu, visited today the works carried out for the this project. At this date, the stage of completion of this Transelectrica investment is approximately 60%.
"It is a very important work for the development of the electricity transmission system, for the closure of the ring in the southwestern part of Romania. Such an investment is important because after its completion we will be able to install renewable energy production capacities of about 1,000 MW. A new step is being taken in the process of our country to use as much green energy as possible," said the Minister of Energy.
"At the end of last year, Transelectrica proposed a development plan for the Electric Transmission Network (RET) for the next 10 years with an estimated value of about 5 billion lei. One of the central directions of development is to increase the capacity to integrate renewable energy safely and thus achieve the national targets set at European level. In this strategy, the completion of the 400 kV Overhead Power Line – (Anina) – Resita has an essential role, both for the energy security of the country and for the local economy ", said Catalin Nițu, President of CNTEE Transelectrica SA.
The 400 kV Overhead Power Line is an investment with a value of over 122 million lei, consisting of two sections: a new construction with 259 poles and modernization of an existing line of 142 poles. The total length of the line will be 117 kilometres. This investment will play a very important role in attracting investment in the Banat area, thus contributing to the development of the area and the creation of jobs.
---
Trending Now