ENGIE Romania launches two new dual education classes
---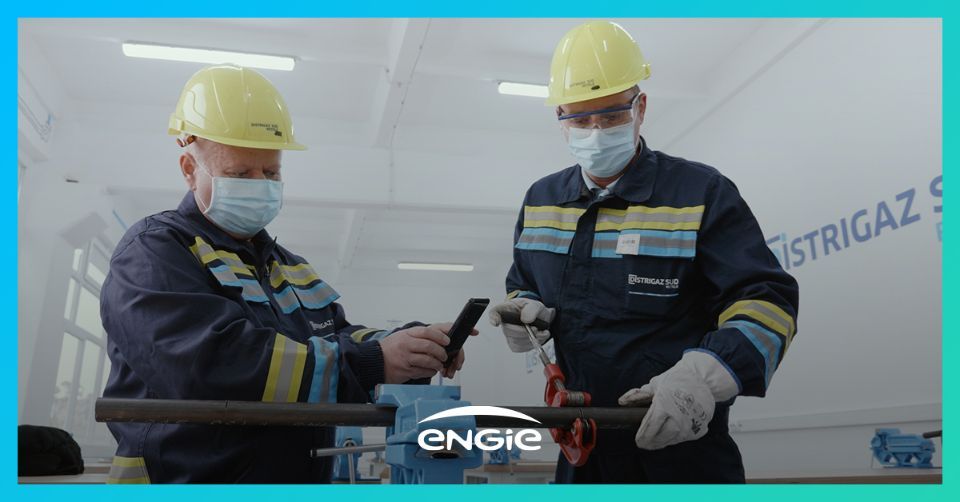 ENGIE Romania continues to invest in the training and qualification of young generations of installers of sanitary and gas installations, by launching two new classes of vocational education in a dual system, in Bucharest and Galati.
For the qualification of the 50 young people to be selected for the school year 2021-2022, ENGIE Romania invests two million RON, an amount that is added to the 5.8 million RON that the company has invested so far in training 115 students from Bucharest and Brașov and equipping the practice workshops in Bucharest with the necessary equipment.
The dual vocational education program, "Energy for my job", for the school year 2021-2022 is carried out in partnership with the Hands Across Romania association, the "Mihai Bravu" Technical College from Bucharest and the "Anghel Saligny" Technological High School from Galați, with 25 places available for each school.
"The education and training of young professionals remains a priority for us, even in the current difficult context. We adapt our recruitment methods to be done online and we hope to succeed again this year in attracting young people to our program who want to learn the trade of plumber and build a career path in an experienced company. Thus, we count on having 50 students enrolled in the next school year, eager to learn the secrets of a profession of the future, "said Eric Stab, President & CEO of ENGIE Romania.
Multiple financial advantages: up to 1,050 RON per month, dedicated urban transport and lunch during the practice
Students who opt for the dual education program "Energy for my job" enjoy financial benefits granted by the company, in addition to the monthly scholarship granted by the Romanian state, amounting to 200 RON. The benefits offered by ENGIE Romania:
– Monthly scholarship worth 500 RON
– Merit scholarship worth 200 RON, depending on school results
– Supplement of 150 RON to cover pre-urban transport expenses or semi-boarding accommodation
– Lunch throughout the practice
– Excellent practice conditions, under the guidance of experienced mentors
– Certification as an installer of sanitary and gas installations and the opportunity to be employed in one of the company's subsidiaries, Distrigaz Sud Retele and ENGIE Servicii, at the end of the three years of studies.
In the first year of study, students benefit from 40 days of practical training, and in the following years this period will be extended to 120 days. Based on the existing partnership between the companies of the ENGIE Romania Group and the partner educational institutions, the student benefits from theoretical and practical training, for three years, based on a practical training contract. The school provides human and financial resources for theoretical training, and the company provides those for practical training of students.
---
Trending Now