The post-pandemic office vibe
---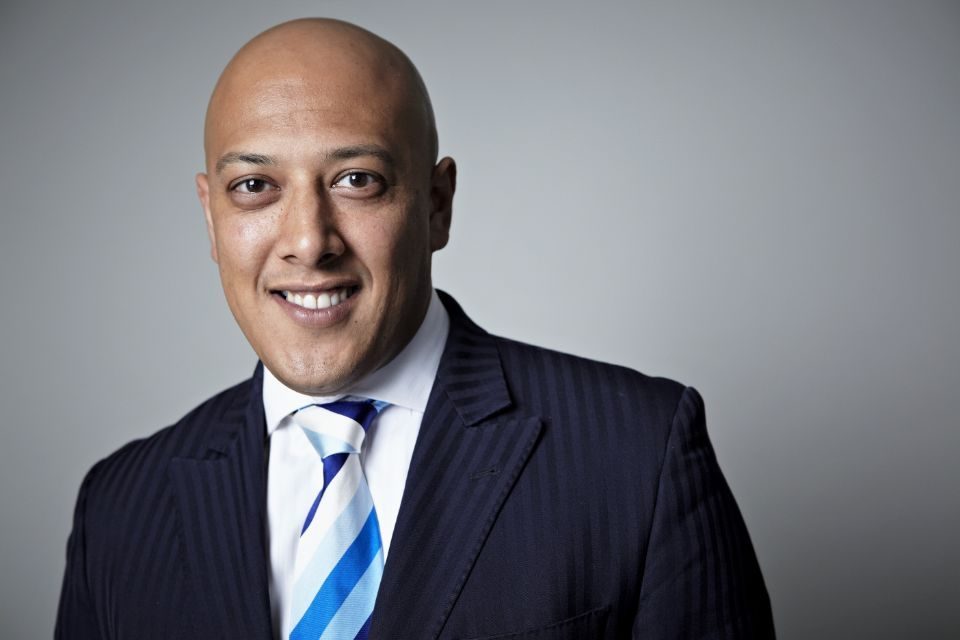 Opinion by Darren Allen, Development Manager – Genesis Property
Office spaces of the future need to prioritize collaboration and creativity to integrate the post-pandemic way of working. However, this can't happen just by shifting some desks around. A massive redesign is needed, as "The Nature of the Post-Pandemic Workplace" report reveals.
The physical space we work in on a daily basis has a significant impact on our physical and mental well-being. Companies that have invested in redesigning their offices to maximize health benefits have seen a huge impact on their employees, from improvements in individuals' moods and productivity, to increased collaboration and a sense of belonging even during this tough pandemic. Therefore, the office will remain crucial for businesses in the future, even though some may continue to allow employees to work remotely, and others will embrace the hybrid system as a long-term alternative for the post-pandemic way of working.
In Romania, 17% of employees are currently working in a hybrid system, mostly from the office, and over 37% have completely resumed work at the company's headquarters, as we discovered in the survey conducted in March this year.
People increasingly believe that in the future, offices should provide employees with an integrated work, lifestyle, entertainment, and socializing experience, with health prevailing in every aspect. This calls for a significant transformation of the workplace, especially as 57% say that, in the future, the work environment will be a more important decision factor when analysing job opportunities.
It seems that 19% of factors with direct impact on our health and well-being are directly related to the built environment, according to the World Health Organization, which makes architects and designers key to protecting public health. In other words, as the corporate world still ponders on how exactly its future way of working will look like, now is the best time for designers to apply their skills and reinvent the workplace.
In other parts of the world, this trend is already underway. "The great redesign of the modern American office is underway", said Shane Pliska of interior landscape firm Planterra Corporation. "Designers are working not only with high-tech firms, but traditional corporate clients to create fresh collaborative spaces to motivate and welcome employees on their return."
Design professionals now have the unique opportunity to upgrade current thinking about the optimal work environment. As top talent returns to work, they will demand surroundings serving their needs and wants similar to their home workspaces but more than anything, they want assurances they will be safe. The pandemic year increased the importance of health measures taken in the building (for 51% of Romanian respondents to Genesis Property's survey) and of the workspace structure, with greater emphasis on delimited offices that facilitate distancing (for 49.3% of respondents). At the same time, 41% say that, from now on, they will carefully evaluate what technologies are available in the workplace to ensure better protection for their health and for the health of their colleagues.
As a result, competition will intensify even more for these top employees as unemployment rates rebound and opportunities will become prevalent. Employers are forced to make the case in large part through the working environment they create and invest in. Workplaces built to maximize space efficiency are no longer attractive, nor desirable. The new workplace will foster collaboration and communication in environments with a focus on creativity and inspiration in a healthier way. Companies must cultivate their identity and work culture, creating a place where people want to gather and work together to contribute to a greater purpose.
Creating a safer workplace through health measures and advanced technologies designed to limit risks of health threats such as Covid-19 are the foundation of The IMMUNE Building Standard™ (IMMUNE™), the first global open-source standard that assesses the resilience of office buildings to health threats. IMMUNE™ promotes a panoply of measures that can be tailored for any building owner or employer to choose how their building will improve the resilience of the workplace.
Key findings from The Nature of the Post-Pandemic Workplace:
● Just 20% of remote workers said they wanted to go back to an office full-time.
● One-third of office workers say the design and the health factor of an office would affect their decision to accept a job offer.
● Healthy workplaces are no longer negotiable. Access to fresh air, adequate personal space and cleanliness affect the perception of safety.
● Other top items expected in office space by employees are natural light, live indoor plants, and quiet working space.
● Creating a nature-based environment with plants and natural materials is essential to post-pandemic business survival.
---
Trending Now