CONAF meets with Prime Minister Florin Citu, asks for solutions to the textile sector problem
---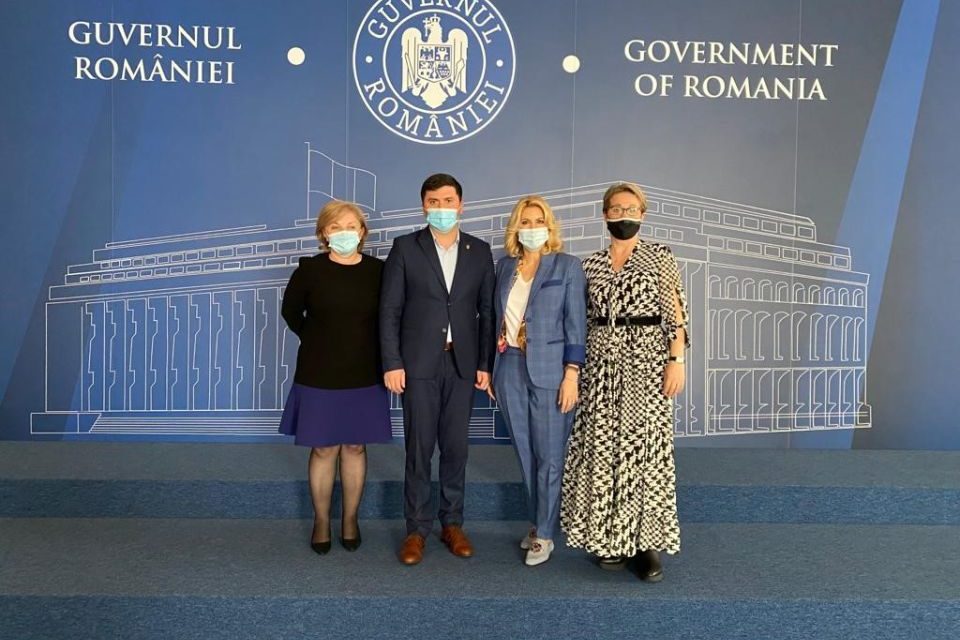 The textile sector is at a standstill in this pandemic period. Businesses have repeatedly called for support from the authorities to meet this challenge. The representatives of the National Confederation for Women Entrepreneurship (CONAF) – CONAF president Cristina Chiriac, together with Sorina Tulan, president of CONAF Satu Mare branch and Corina Por, vice president of CONAF Satu Mare branch, together with deputy Adrian Cozma, had a meeting at Victoria Palace with Prime Minister Florin Citu, to discuss the problems that employers of the textile industry face since the onset of the pandemic and the solutions that can save this industry.
CONAF President Cristina Chiriac said: "The meeting with the Prime Minister aimed to identify solutions for the textile industry. He was receptive and open to our proposals and we hope that the textile industry will receive support, as has happened with the other branches of the economy. We are going through a difficult period from a socio-economic point of view, and the pandemic has left its mark in all industries, but in this sector of activity officially work over 175,000 people, whose hope is to continue the activity. If entrepreneurs in the textile industry closed their doors, the chain effects would be dramatic, and the overall economic situation would be even more difficult. That is why we called on the prime minister to support the textile industry because, as we well know, it is a pillar of economic growth by creating added value. "
The president of CONAF, Cristina Chiriac, is confident after the dialogue with the Prime Minister of Romania: "CONAF welcomes the opening of the Prime Minister to the problems in the real economy. This proves that we can identify, together, the best solutions, following a transparent, professional, and balanced dialogue. We are a credible discussion partner that comes with solutions to the identified problems, and I hope that in this case, the textile industry will have a real support from the Government to get over this unfavorable period ".
Romania produces clothes, textile fibers and footwear worth 22 billion RON (4.4 billion Euro) annually, the equivalent of 2% of GDP, the industry having a similar share (about 1.3-1.4%) in the total turnover of the local business environment in 2019.
---
Trending Now