Sustainability – the contribution of industry
Posted On February 8, 2021
---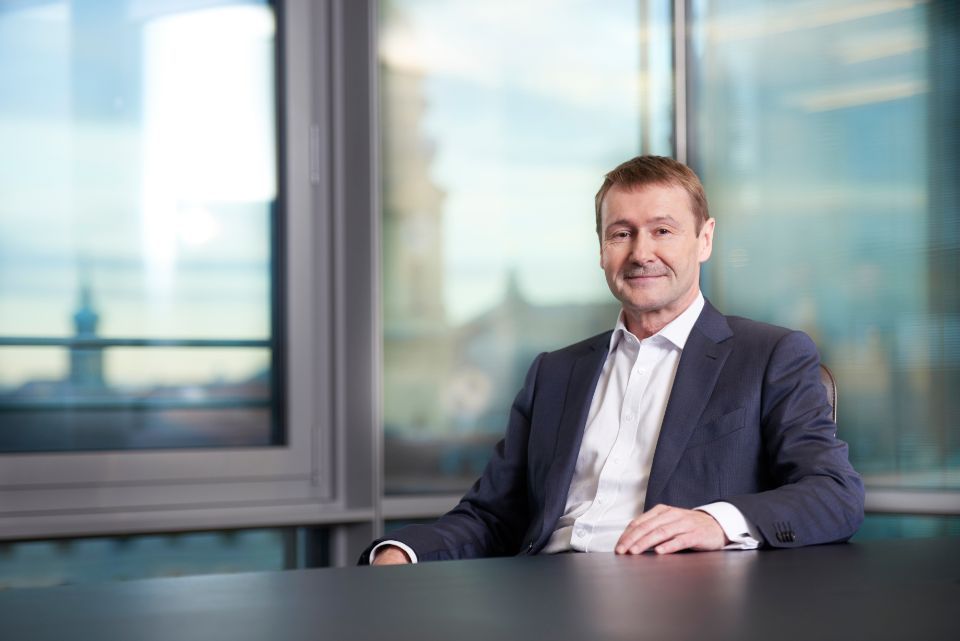 In an opinion article, Klaus Helmrich, Member of the Managing Board of Siemens AG and former CEO of Siemens Digital Industries, explains how sustainability shapes Siemens as an industrial company and how the company takes responsibility for future generations – also with the help of its industrial portfolio.
Sustainability is one of the defining challenges of our age. It's about environmental efficiency, emissions savings, waste prevention – in short, ways we can keep a world worth living for future generations. But is sustainability really an important issue in the industrial environment? Yes. Because this subject affects us in two ways: as people who are part of this society and take care of it and as an industrial company, because industry contributes to climate change. According to the Joint Research Center of the European Commission, global industrial CO2 emissions in 2017 reached the value of approximately 7,900 megatons. The biggest polluter with CO2 emissions is still the energy sector – but let's not forget that, according to the International Energy Agency, about 37 percent of the energy produced is consumed by industry. We therefore have a responsibility to future generations, from which we must not shy away. But what can we really do? The industrial sector can make a significant contribution: it can help mitigate or even prevent the consequences of climate change. To do this, however, we need to fully explain what climate-neutral production means: energy efficiency, the use of sustainable raw materials, optimizing the use of raw materials and reducing waste in industrial production.
These are possible even today, because the necessary technologies are already available – namely at all stages of the production chain. For example, all branches of the manufacturing and process industry can use the digital twin concept for product development, simulating the production process to optimize performance by eliminating possible manufacturing errors, thus significantly reducing CO2 emissions, material consumption raw materials, in order to avoid waste and save resources such as water and energy. At the same time, cost-effective and at the same time sustainable business models, such as reprocessing, energy performance contracts and technologies of the future, such as 3D printing, can help save resources and allow a closed circuit of materials.
For us, as a company, this means that through our comprehensive portfolio we enable our customers to transition to sustainable products, production and processes – while increasing flexibility and productivity, as well as reducing time to market to strengthen competitiveness. I would like to use two examples to show that it is not just a theory, but an already implementable and lived practice: Ritter Sport is the symbol of sustainable design along the entire value chain. This applies not only to the selection of materials, but also to production, its factory being supplied with electricity and heat by its own cogeneration thermal power plant, and the energy consumption of the factory is reduced by 1.5% per year. For its part, the Danish pump manufacturer Grundfos relies on transparent operating data to improve processes: A modern motor pump system with IoT connection can reduce unplanned outages, thus allowing a more responsible use of valuable resources such as energy and water.
As an economic agent, we want, of course, to set a good example ourselves. That is why we have set up our own environmental program through which we intend to become a company with a completely neutral impact on the environment by 2030. In all important locations we have already taken steps to avoid waste and further reduce emissions and fuel consumption. energy. By the end of 2020, we want to reduce the waste we produce by at least ten percent through better recycling measures, stop using fluorinated gases that affect the ozone layer and significantly reduce emissions of volatile organic compounds. We will also increase our energy efficiency by at least one percent – continuously, year after year.
Since the beginning of the industrial revolution, industry has made a significant contribution to increasing the comfort and quality of people's lives. A sustainable industry is needed now to ensure this in the future. And this is not a vision, but an implementable possibility. This requires a common commitment – in all countries and industrial sectors. Let's work together.
"All branches of the manufacturing and process industries can use the digital twin to significantly reduce CO2 emissions and raw material consumption, avoid waste and save resources such as water and energy," – Klaus Helmrich, Member of the Board of Directors of Siemens AG
(P)
---
Trending Now