Digi launches Digi CoRRRner, a place for the collection of electronic waste, batteries inside its stores
Posted On January 15, 2021
---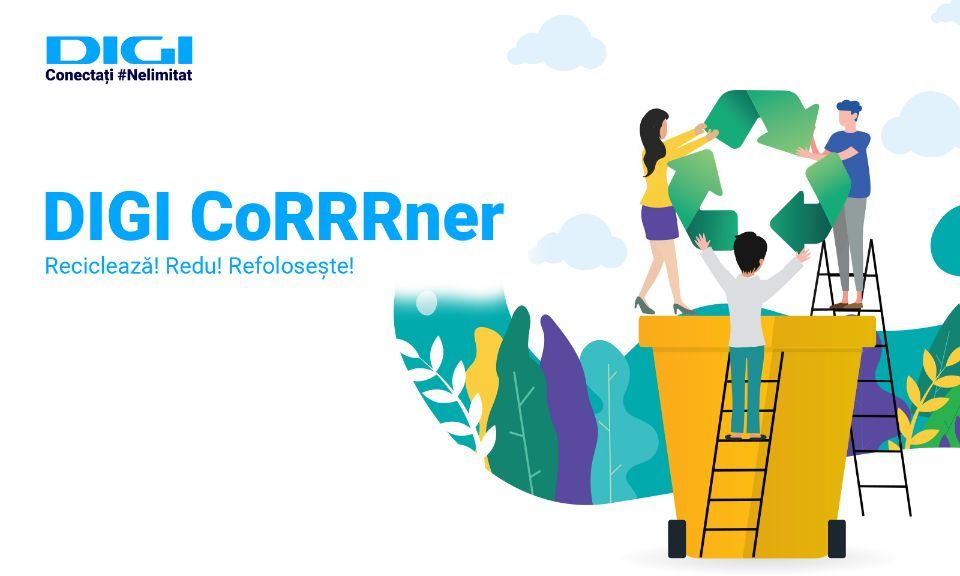 Digi launches the Digi CoRRRner service through which customers and users will be able to contribute to waste collection through the Digi network of stores.
In approximately 25% of Digi's units, spaces specially designed for the collection of this type of waste have been arranged, under the name Digi CoRRRner, and the project will be extended during the year to the 450 stores and regional offices.
Digi CoRRRner reflects the company's commitment to protecting the environment by encouraging eco-responsible behavior. The project is a way to pass on an example of responsible behavior to employees and customers and to come to their aid with a system for collecting the equipment they have used, including in the contractual relationship with Digi (for example: mobile phones, routers, batteries etc.). As a first step, the "Recycling Corner" will exist in over 100 points of sale (approximately 25% of their total) in the counties where the company has the largest presence and where the collection partner, Environ, has the necessary capabilities of taking over DBA and WEEE: Bucharest, Bihor, Cluj, Timiș, Brașov, Constanța, Iași, Dolj. Also, collection points were arranged in the main offices in Bucharest.
---
Trending Now