German company GETEC announces significant progress' with climate-friendly biomass cogeneration plant in Dolj County
Posted On October 14, 2020
---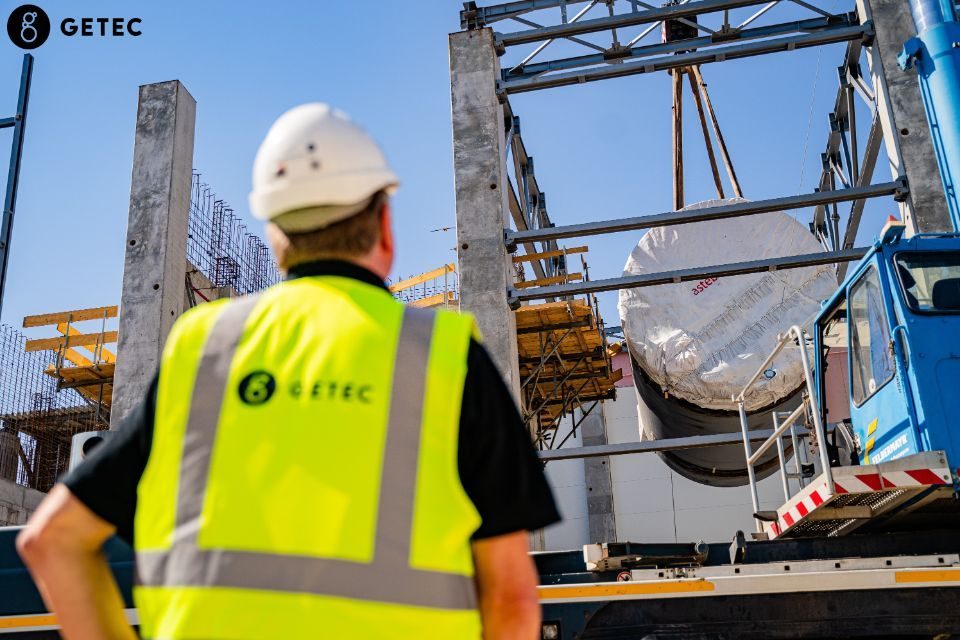 GETEC, a leading German company specialized in developing decentralized energy solutions for industry and real estate, announces 'significant progress' in the construction of the biomass plant in Podari, Dolj County, that will supply Clariant bioethanol plant.
Construction works are progressing, with several important stages already being completed. In the first part of 2020, the two construction sites were supplied with electricity through the newly erected 110 kV transformer station, and in mid-September, works began on the installation of biomass boiler and gas redundancy boilers, a release shows.
In October, the construction team began installing a large and complex water treatment plant, followed by the start of preparations for the beginning of works on the steam supply installation, which will be completed in the first quarter of 2021.
"The construction of the cogeneration plant in Podari advances according to plan and we want it to become operational as soon as possible, so as to start the production of green energy, right here in the commune. We bring to Romania a state-of-the-art technology and our plan is to shift people`s perception on energy, proving that it can be efficient and sustainable at the same time. Decentralized energy is a completely renewable process and therefore climate neutral. It is an important step forward, confirming our commitment to sustainability. For GETEC, people matter, and the company's ultimate goal is to create a sustainable future and a better life" said Tomasz Muszynski, Managing Director, GETEC Romania.
The new cogeneration unit brings multiple advantages at the local level, starting with the newly created jobs along the supply chain, for people of Dolj County, but also a cleaner environment and a long-term partnership between companies and the community. In addition to these benefits, the company is involved and contributes to the creation of an improved energy sector to leave a clean and ecological heritage for years to come.
GETEC entered the Romanian market in 2018, with an innovative cogeneration project for Clariant. The carbon-neutral biomass plant designed by GETEC will power Clariant cellulosic bioethanol facility in Podari, Dolj County. The plant will use a revolutionary technology that turns lignin – a residual product of the ethanol process – into carbon-neutral energy.
GETEC network includes 45 locations in Germany, Switzerland, the Netherlands, Austria, Poland, Hungary, as well as in Romania, through the Bucharest office. Back in the early days, the company developed heating solutions for the housing industry and energy solutions for industrial clients were added later on.
---
Trending Now